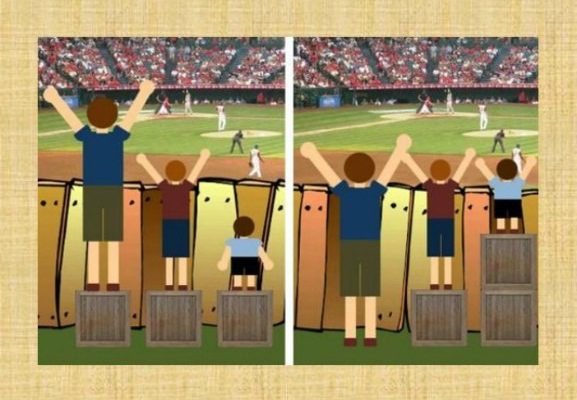 Indigenous voices: An interview with Terri Meekis
We live in Canada's second largest province, and when you attend the OLA Super Conference, you often get a feeling for how big Ontario is, if you are fortunate enough to meet people from communities as diverse (and as far apart) as Cornwall and Fort Frances. Part of the richness of the OLA, and our profession, is how we support and learn from one another's experiences.
The OLA Indigenous Libraries Task Group helps raise awareness of the opportunities and the challenges to access library services for First Nation peoples. We work collaboratively and strategically with other organizations across Ontario and Canada to encourage and to strengthen libraries that provide library services to Indigenous populations. We are excited to share stories with readers of Open Shelf about libraries, and library workers, in some of the Indigenous communities in Ontario, starting with the Wabauskang First Nation, about an hour and a half north of Dryden.
---
The Wabauskang First Nation Public Library (WFNPL) is one of the newest public libraries to be built on a reserve. The library doors opened just two years ago, and according to Terri Meekis, community members—especially the youth—are excited to have an inviting, inclusive space and access to materials. Terri has been instrumental in building the partnership with SchoolBOX that has facilitated the creation of the WFNPL. SchoolBOX is a movement across North America, Europe and Central America to ensure children have access to education.
Here's what Terri has to say about taking the idea of a public library in her community from dream to reality.
Tell us a bit about how the Wabauskang First Nation Public Library got started.
Our library started out as an idea when my daughter and I attended an Indigenous Youth Empowering Students (IYES) trip with SchoolBOX in 2016. We mentioned that our community did not have a school or a library, so we began talking/planning with SchoolBOX about building a library in our community! The following year, in October 2017, Sarah Kerr and Margie Graff came out to our community to begin the construction of Wabauskang First Nation Public Library! The construction of the shelves, tables and chairs, stamping the books, organizing the shelves and putting together the library's materials took five days!
Once the library was completed, we invited members of the youth community to come out to the library, and the looks on their face were priceless! After the completion of the library, I began to research funding and grant opportunities online. I came across the Ontario Library Service – North (OLS – N) website and saw Rashed Ahmad's email address. I inquired how the OLS – N could support our library, and Rashed mentioned that there are First Nation public libraries in Ontario that receive funding through the provincial government. Rashed worked with me to get our library recognized as the 47th First Nation public library in Ontario! We have just received our funding that will assist with the librarian's salary and operating expenses. 

What are you most excited about in your library?
The possibility to expand our library and to offer new programs/services to the community. The community is growing since SchoolBOX helped us build a library, and I am looking forward to the growth that happens once a librarian is hired.

What are you most excited about in your community?
I am the most excited about how our library can provide a safe and educational space for our community.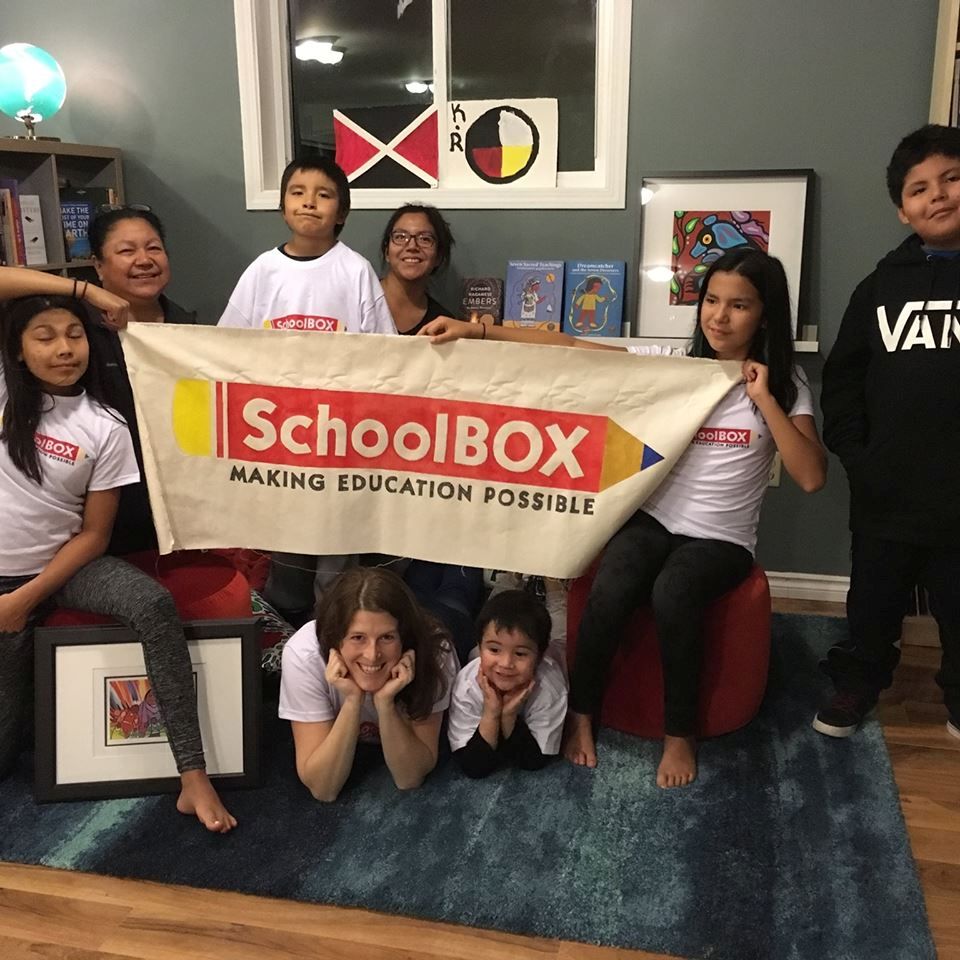 What is your biggest challenge at the library?
The biggest challenge at the library was waiting for the funding to arrive because we need a librarian to maintain our library and to implement library programming for the community.
Who are your role models?
Sarah Kerr, Tom Affleck, Rashed Ahmad, my honey and my children and all of the kind people in my life. I am so thankful for the support from my family, friends, community and other librarians!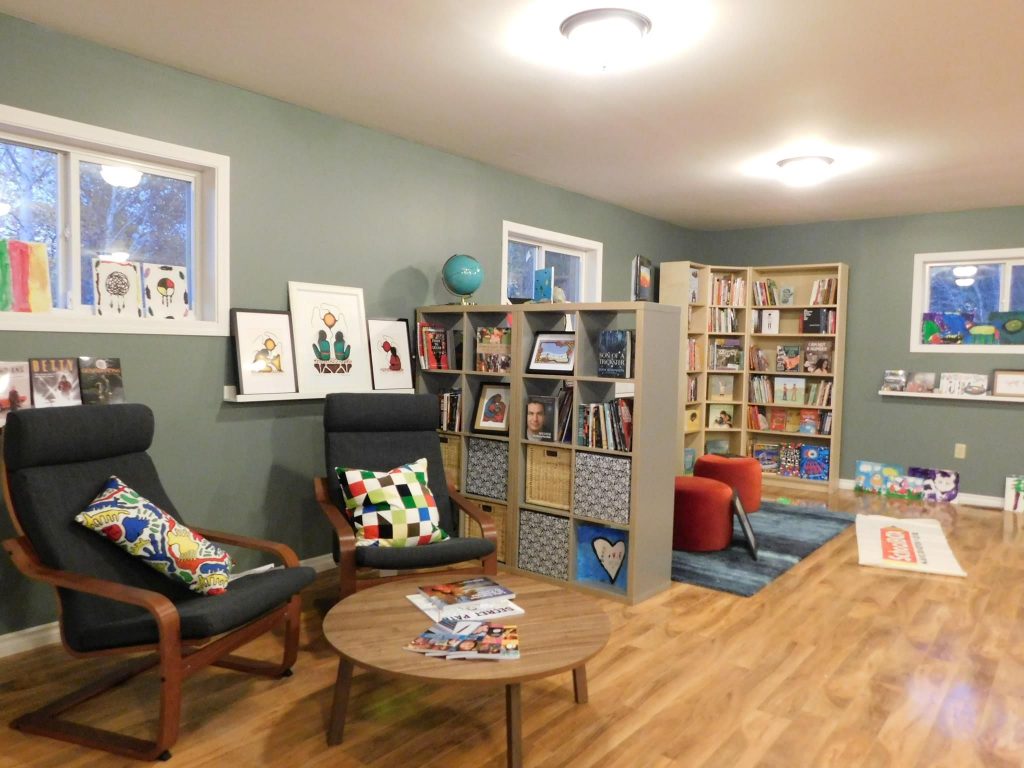 What else can you tell us about how you worked with SchoolBOX and about your trip to Nicaragua?
I first got involved with SchoolBOX through my friend Helen Knott when I was attending Northern Lights College in British Columbia. We were both in the Social Services Worker Diploma program, and she asked me if I would attend an Indigenous Youth Empowering Students trip to Nicaragua, and I said, "YES"!
Once I was in Nicaragua, I met Sarah Kerr and formed a friendship. I was asked to lead a different IYES trip, so I brought my daughter with me that time and started talking about our community, Wabauskang.
---
Terri Meekis, an Anishinaabe woman and mother of three, and IYES Ambassador, lives in the Wabauskang community and knows first-hand the challenges that children face to get an education. She has been a leader in bringing a library to Wabauskang First Nation.
Alexandra Yarrow, member of the Indigenous Task Group; OPLA past president; and Manager, Alternative Services, Ottawa Public Library.
Photos by Terri Meekis
Feature image by Craig Froehle