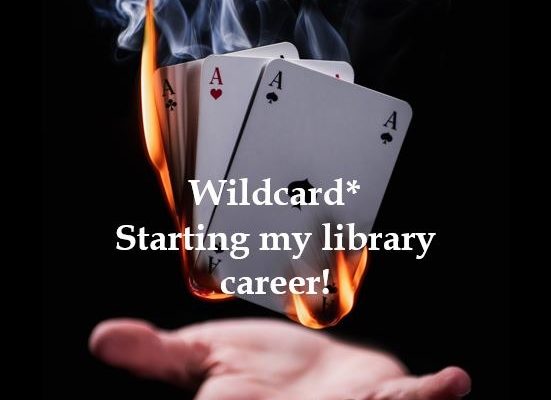 Food for thought and hope for new librarians in a precarious job market
Graduating from library school is a significant accomplishment. So too is getting launched on one's "brilliant career." In Wildcard* Starting my library career! Rhea Smith, MLIS, shares her experiences as a new grad of navigating the job market as a newly minted librarian.
In the first Wildcard* installment in this series, Rhea looks at issues of precarious work. Choosing between shelter or food, getting trapped in "hope labour," and breaking bread with new employees can all be critical to those starting a career in the library field.
---
Thank God, it's official! That is what I wrote on Facebook as I posted a close-up picture of my newly minted master's degree that I accepted at Western's convocation this spring. As I sat in the aisle seat clutching my degree carefully, I felt excited about this change in my professional status but also a little concerned as I thought about the impending job search as a new librarian. By now, I have wet my foot in the industry, having worked in a few libraries in the Greater Toronto Area over the past 10 years, and my experiences so far have made me aware that librarianship has become a precarious career. 
I have been thinking about the impact that this job market uncertainty will have on my ability to cover all my monthly expenses, including food and rent. Full-time positions can be hard to come by and even getting a job is no guarantee of permanence as employers can terminate employment contracts at any time without cause. I was further reminded of the precariousness of the sector at the New Librarians Symposium held this past May at Ryerson University. Speakers at the symposium cautioned participants to be aware of "hope labour" and "professional loneliness" and suggested goal setting as a strategy to see our way through this stage in our career. 
The "rent or food" debate
People often think of librarianship as a financially lucrative career but with many libraries now offering less than 20 hours of work per week it is very possible to become a working-poor librarian. Plus, in some cases, employees have to be available on call all week in case of sporadic shift changes while paying for their basic needs. As a result, library staff might earn so little in a given month that they have to make choices between paying rent and buying groceries. I remember a time when one of the libraries that I worked in held a "free lunch day" but I missed the grilled chicken salad because I had no money to pay for fuel to drive to work. The irony is that I had just gotten paid. However, half of my pay went towards housing and the other half towards mandatory debt repayment. 
Apparently, I am not alone in making these types of choices. According to researchers at PROOF, one in eight households in Canada is food insecure. PROOF is an interdisciplinary research team at the University of Toronto that studies food insecurity. And Americans are living with the "food or rent" debate as well. In April of this year, Rep. Katie Porter quizzed the CEO of JPMorgan Chase & Co. for answers on how he would advise a member of his staff who is struggling to live well and pay her bills. Rep. Porter pointed out that a low food budget "which includes ramen noodles, costs about $400 per month." Like me, the JPMorgan staff member has a young daughter with whom she shares a rented room.  
I must have watched that video about a dozen times and shared it with my professional network on LinkedIn. As I watched it, I wondered if this other mother also had to reason with a crying child to make her understand that she cannot get a scoop of ice cream until it is payday and, even then, it is not a guarantee so she should not be too disappointed if there is no money left to buy treats after the bills are paid. In 2017, 27.1% of those living below Canada's official poverty line belonged to female lone-parent families.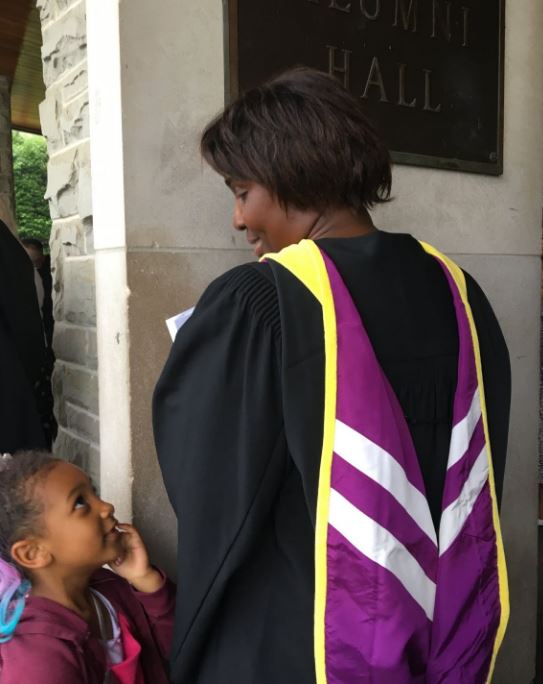 My graduating class was predominantly female. I wonder how many of us will fit into the category of female lone-parent and how that will impact our career goals as librarians going forward. I will try journalling and writing down my goals (one of my "takeaways" from the symposium). I'm at step one, budgeting. I can see right away that, due to financial necessity, I will have to adopt the universal diet of the working poor; i.e., intermittent fasting. 
Free lunch better than hope labour
I appreciated the frank discussions at the symposium, about some of the challenges that we new grads might face while pursuing a rewarding career in libraries and the information professions, particularly the presentations on "hope labour." Hope labour is said to be "unpaid or underpaid labour" that people do at work in the hope that it will lead to paid work or workplace recognition. Employees engaged in hope labour might:
Work through lunchtime

Come in early or leave late, whether these extra hours are expected (and compensated) by the employer or not, with no extra pay for that extra time whether or not the employer knows about it or expects it 

Pay out of pocket for items to improve the work environment without asking to be reimbursed
According to presenters Carli Agostino and Amber Allen, research shows that this practice is damaging to the profession because it puts some employees at a disadvantage. These disadvantages could include: 
Employees who are struggling financially not being able to pay for the box of office facial tissue if that is a workplace practice. 

Employees who are caregivers may find it challenging to either start work extra early to be debriefed at a shift change and/or stay over after closing. 
Hope labour = Unpaid hours and expenses
Agostino and Allen think that employers should ask themselves, "Who is benefiting from this type of labour?" Instead of focusing on what can be gained from employees, I suggest that employers reserve some financial resources for the sole purpose of showing employees that they are appreciated, such as budgeting to cover the costs of inviting employees to share a meal. The simple act of providing employees with a free meal at work can lead to a major boost in morale and this strategy has been working for companies such as President's Choice, since they started their #EatTogether Day in 2017. I would also advise my fellow colleagues to keep their receipts and ask to be reimbursed if they purchase supplies or treats for the workplace.  
A shared meal can be a form of employee recognition and also serve to reduce feelings of "professional loneliness," which Michael Myers defined as being unsupported in a new role. Myers said this loneliness occurs when new employees are expected to train themselves at a new job. He said the rationale of employers who use this tactic is that the new employee will get the gist of it by themselves in due time. However, this strategy can have enormous negative impacts on the employee.  
In my experience, professional loneliness is like eating alone in an institutional food court. One's physical aloneness compounds feelings of being disconnected from the workplace which, in turn, can lead to depression, absenteeism and higher stress levels. The symposium organizer, Ali Versluis, recommends that new librarians seek mentorship from experienced librarians to build supportive connections as they navigate the profession. I also recommend organizations such as the Archives, Library, and Information Mentor Base (ALIMB) and OLA as great places to find mentors (and perhaps someone with whom to have a snack, a coffee break or eat lunch).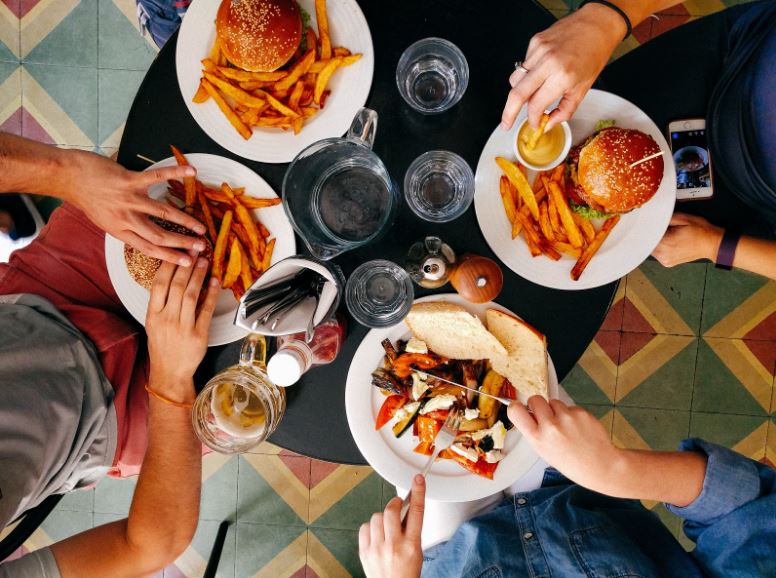 Bon appétit!
I do not recommend intermittent fasting—healthier options include growing your own vegetables and visiting food banks. However, I want to call attention to the issue of food insecurity which is a reality for many people, even for some of us working in the library sector. I recommend shared meals at work as a positive way to support, recognize and welcome new grads into the profession. Being well fed gives us the energy to do more in our community and build our professional competence, such as being able to go to the park or beach to read something, like Michel de Certeau's The practice of everyday life (which I'll be doing this summer).
---
Rhea Smith graduated from the MLIS program at the University of Western Ontario in June, 2019. She has worked in government, academic, public and law libraries. Currently, she chairs OLA's Cultural Diversity & Inclusion Task Force. Rhea can be reached at rsmit273@uwo.ca and/or at linkedin.com/in/rhea-smith-61952525/.
Feature photo by Brooke Lark on Unsplash
Photo by Dan Gold on Unsplash
Photo of Rhea Smith and Isabelle Schultz by Takenya Jenkins