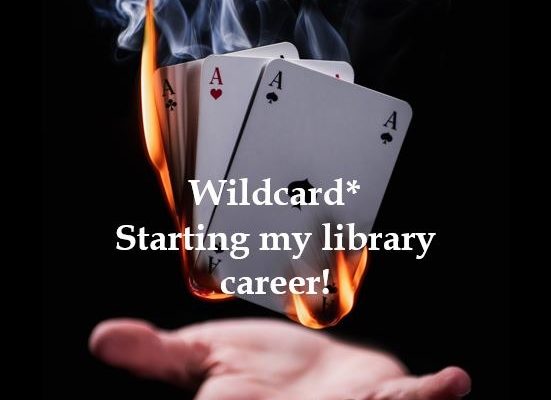 Working from home: Printing is essential!
'Twas the summer of COVID and I was at home having lunch when I got a call from a job placement agency with which I had signed up. They finally had a library job to offer me. It involved clerical work that had to be done at home. I was excited about the prospect of working again, but I was concerned that the tasks might require me to do some printing. I did not have a printer at home so I was worried that I might be out of luck as a result. My dilemma got me thinking about the need for public policy makers to give careful thought to how essential services are defined in a public health crisis.
A home office can be expensive
Many people are now working remotely as a result of this pandemic and the news is filled with speculation as to whether we are facing the end of the traditional office. However, while some folks enjoy not having to go into the workplace everyday, others are wondering how to cover the costs of working from home, including expenses such as buying and maintaining a printer. For many people, especially those of us embarking on a new career, creating a new home office can be expensive; printer paper may not break the bank, but those ink cartridges might. Furthermore, as I have discovered from contractors referred by my local home hardware stores, the going rate for carpentry work these days is $300 to install a door and $100 to build a wall and it can cost more depending on the type of door or wall you desire to create a private work space that most employers expect for remote work. Not to mention the cost of said door and wall panelling. I have found the Habitat for Humanity Restore to be a valuable resource for affordable reusable doors even though their stock was very limited because they were also closed for several months to limit the spread of the Coronavirus.
I was impacted significantly when public facilities were closed because I rely on my local library for printing services. Plus, the nearest business stationary store which normally offers printing services (albeit at a higher cost) was also closed, although the LCBO next door to it was not. I guess a bottle of spirits is more essential than printing.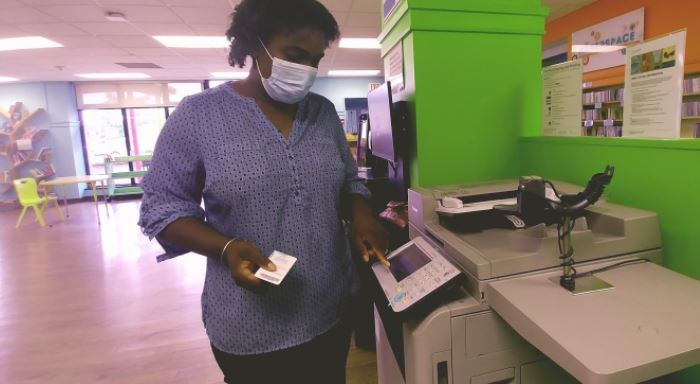 I am aware that I could have purchased a printer at one of the big box stores which remained open during the pandemic but I am among those members of the population who think twice about splurging on big ticket items in these uncertain times, even with the help of the federal government's COVID financial assistance. So what options did I have to access a printer? In short, none. 
Copying and printing are possible at a distance
I imagine that the thousands of people who regularly use libraries for printing services found themselves in a similar situation. I frequently assisted library users who needed help accessing and navigating the internet as well as processing documents at the print station. Now, more than ever, these patrons may need the assistance of librarians, particularly to apply online for the financial support being offered by the federal government and to successfully engage in distance learning as well as remote work. While I appreciate the need for social distancing to "flatten" the COVID-19 curve, I think that government leaders need to rethink which organizations and services are truly essential during a "stay home" order. In particular, I recommend that those institutions and businesses that provide copy and print services should be added to that list. Libraries, and public libraries in particular, are a major provider of these copy and print services, and so should be open to meet this community need.
My position may be contentious. I am aware that there are valid reasons for arguing that it is unfair to require library staff to work and risk getting sick during a pandemic, even if they wear personal protective equipment. However, I was surprised and a little disappointed that public libraries were not deemed essential services in Ontario and kept open. The cancellation of library borrowing services at the time made sense to me and I am grateful that I could continue most of my library use online during this period of service disruption, whether by browsing through the various electronic resources or tuning in to video demonstrations on Facebook. 
However, I think that computer labs and printing services could also operate while adhering to social distancing rules. If I can safely check out supplies at my local department store, why can't I do the same with print jobs at my local library?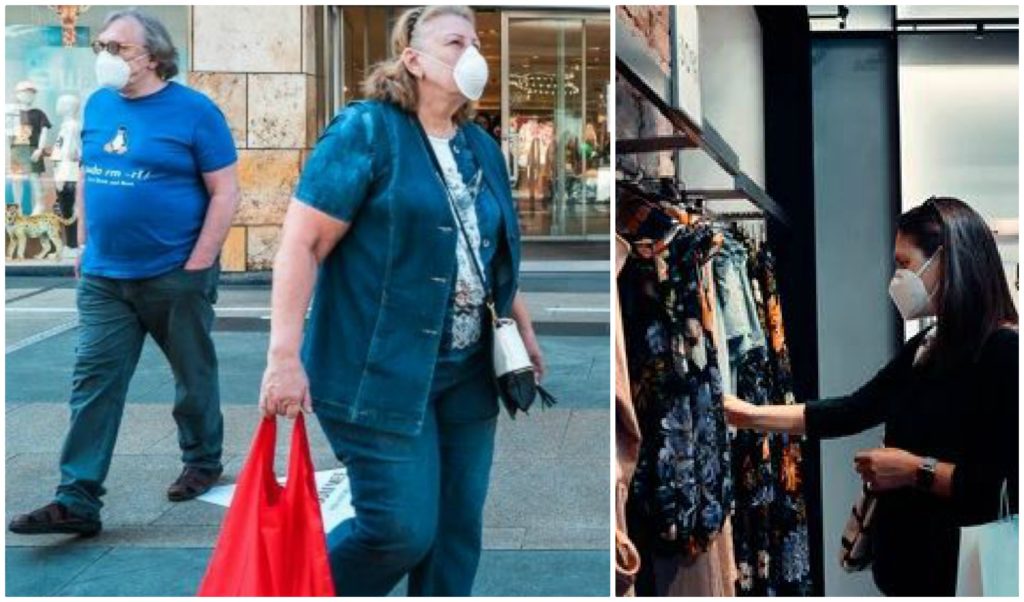 Rethink the definition of an essential service in a second wave
Thankfully my local library started offering computer and printing appointments during July. Visits were limited to one hour, both visitors and staff have to wear masks and the keyboards are covered in plastic so it's easy to wipe down after each user. It is a relief to finally have access to affordable printing again. 
But I still have concerns as these are unprecedented times and no one can say how long this pandemic will last. The least we can do is make note of the lessons learned from this experience so far. If a second wave of the COVID-19 virus hits (or another future pandemic), I would appreciate it if printing services are listed among the essential services to communities. One of the main places to access copy and print services is at public libraries so I suggest that, going forward, public libraries be allowed to remain open, at least partially, to provide essential computer services that aid residents to work or study remotely. Access to such essential services would contribute to a sense of normalcy and be a major benefit to many communities.
Shopping photo 1 by Ewien van Bergeijk – Kwant on Unsplash
Shopping photo 2 by Arturo Rey on  Unsplash
Printing photo by Avneet Sandhar
---
Rhea Smith graduated from the MLIS program at the University of Western Ontario in June, 2019. She has worked in government, academic, public and law libraries. Currently, she is Chair of the OLA's Cultural Diversity & Inclusion Task Force.  Rhea can be reached at rsmit273@uwo.ca and/or at linkedin.com/in/rhea-smith-61952525/.