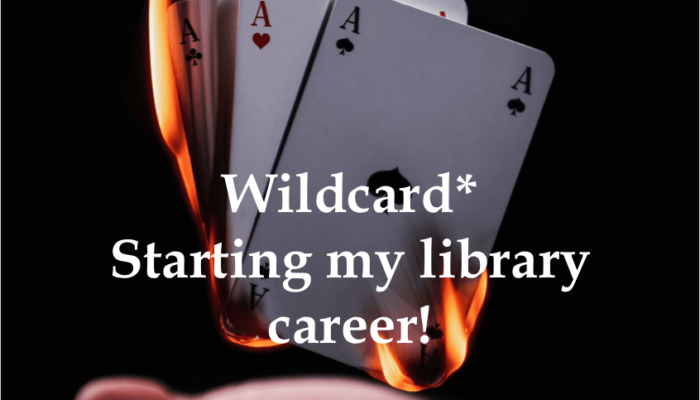 Solving the child care riddle
Graduating from library school is a significant accomplishment. So too is getting launched on one's "brilliant career." In Wildcard* Starting my library career! Rhea Smith, MLIS, shares her experiences as a new grad of navigating the job market as a newly minted librarian.
In this installment, Rhea explores the challenges of finding quality child care.
---
A friend and I were practising job interview questions. We are both looking for work in libraries, most of which require evening and weekend shifts, and we both have children under 10 years old, so one of our mock questions was "Do you have adequate child care arrangements?" 
Neither of us has extended family nearby, and our children's fathers also do shift work, so I decided to do some research into the availability of child care in the Greater Toronto Area (GTA). Unsurprisingly, the results showed very few licensed child care options for weekdays after 6 p.m. and for weekends. This presents parents working in libraries, mothers particularly, with a riddle to solve: "Where will I find child care for my little one while I meet the demands of my library job schedule?"
Licensed vs. unlicensed care
There are two types of child care services, licensed and unlicensed care, each with its own "pluses and minuses." Licensed child care providers are subject to regular inspections, and most regional child care subsidies can be applied towards the cost of care only from a licensed child care provider. Unlicensed child care tends to be more flexible with cost and schedule, but I have encountered caregivers who say they are "highly selective" about the children they watch.
School-based child care
School-based child care is available before and after school, usually from 7 a.m. to 6 p.m., and is offered to children in kindergarten to grade 4. Organizations that offer school-based care include:
The

YMCA

Child Care services

Several private

boarding schools

that offer around-the-clock care for school-aged children but for a hefty fee
Centre-based care
This type of care is offered by organizations such as Edukids. Due to the demand and space limitations, most centres prefer to enroll children for full-time care, which is for all weekdays.  
Finding drop-in care at a child care centre is challenging.
Learning Jungle

has several locations across the GTA that offer this service. 

There is also a centre called

All About Kids

that offers emergency care for children who are sick. It has four locations across the GTA. This centre offers a consultation service to employers who want to include a child care facility in their workplace. This consultation service would benefit libraries, which pride themselves on being innovative at providing services.  
Finding evening care is challenging. Centre-based child care usually goes from 6 a.m. to 6 p.m., but I read in the Toronto Star recently that the Collegeside Early Learning & Child Care Centre offers care until 11:30 p.m. for children up to 12 years old. Outside of Brampton, there is Little Start Child Care, in Barrie, which provides overnight child care for every day of the year except Christmas.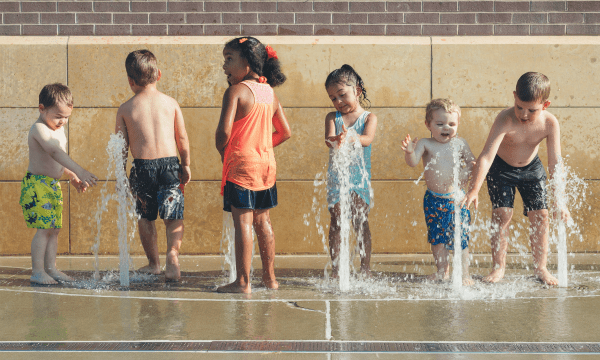 Home-based care
Some daycare providers offer evening and weekend care from their home. Many are unlicensed, but there are licensed agencies, such as Compass, Family Day and Wee Watch. This type of care may be a solution for parents who:
Infrequently need child care

Need child care in other languages

Need a provider with flexible hours  

Need overnight child care  
Home-based care can also be provided by someone who comes into a child's home to offer care. There are several options available in this arrangement:
Parents can hire a live-in or visiting caregiver. Hiring a

foreign caregiver

can take up to 12 months and can include legal steps for the employer to take and to meet set income thresholds.  

Preteens can be hired to babysit. The Canadian Red Cross offers a

babysitting

course.    
Parents working nights and weekends put children at risk
There is no shortage of evidence that childminding affects the long-term health of children. Without attentive care, children are vulnerable to many forms of abuse, such as sexual abuse.
In the past, I avoided library positions that required evenings and weekends. I thought that I was being asked to make "soup from a sausage peg," meaning to make something out of nothing, because I did not know of any child care facilities nearby that provided care at those times.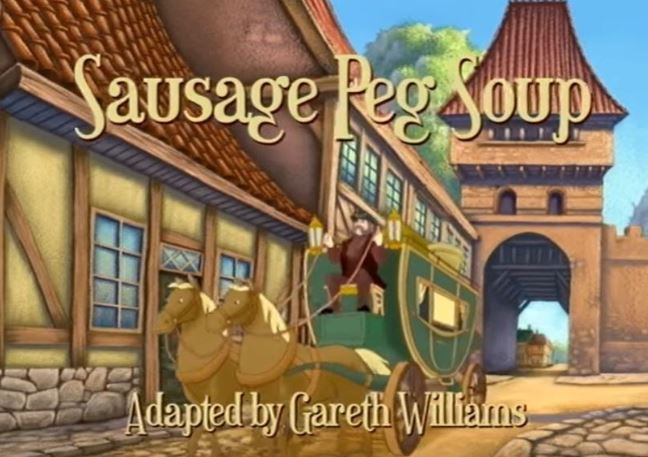 Whenever I discuss a new library job prospect with my child, she tells me that she is afraid that I will forget to call a babysitter for a time that I am scheduled to work. I always remind her that it is against the law for children under 10 years old to be left alone, so I will never leave her alone to go to work. Another option is for mothers like me to work outside of libraries. But we have earned the credentials to work in this field, and our departure will not clear this barrier to the profession.  
Scheduling "equity"
I agree with women's rights activist Rose McGowan when she says: 
There is no law that says you need to hire women, work with women, or support women … [But] all voices, however spoken, are valid. Let's all keep pushing boundaries in whatever way we can, it's time to get loud.
I again echo McGowan's statement that it is not enough for the women who work in an industry to hold conferences only to discuss the problems that we face at work. I wonder if women who lead libraries, including library boards and unions, can also take actions to alleviate the problem of finding child care for parents working in libraries during non-standard hours. It does not seem to require great feats of engineering, just some "bricks and brains." Some changes that could be made are:
Creating childminding facilities in the workplace, as companies such as

Ikea

and

GoodLife Fitness

have created. Such spaces could accommodate the children of library workers scheduled for evenings and weekends, especially in northern Ontario and in other child care "

deserts

."  

Changing how shifts are allocated so that workers can switch shifts as needed.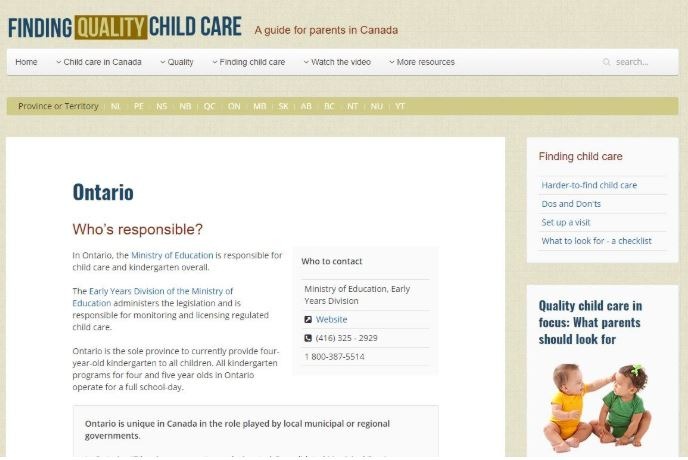 Quality child care means work–life balance
As the character in Hans Christian Andersen's Wild swans does, municipal councillors, library boards, and library administrations and unions should be saying "My children are my most precious treasures." We cannot guarantee everyone a royal childhood, but we can be champions for children whose parents work in libraries. As Alice Rumphius does, I dream of doing one thing to make the world more beautiful. I will be satisfied if that thing is to plant this seed of thought, which can grow into a more balanced lifestyle for library workers and their children. I am lucky to have my neighbour Auntie Carol as my answer to the child care riddle. I hope my friend finds a solution too.
Feature photo by Julius Drost on Unsplash
Children photo by Andrew Seaman on Unsplash
---
Rhea Smith graduated from the MLIS program at the University of Western Ontario in June, 2019. She has worked in government, academic, public and law libraries. She is a past Chair of the OLA's Cultural Diversity & Inclusion Task Force. Rhea can be reached at rsmit273@uwo.ca and/or at linkedin.com/in/rhea-smith-61952525/.