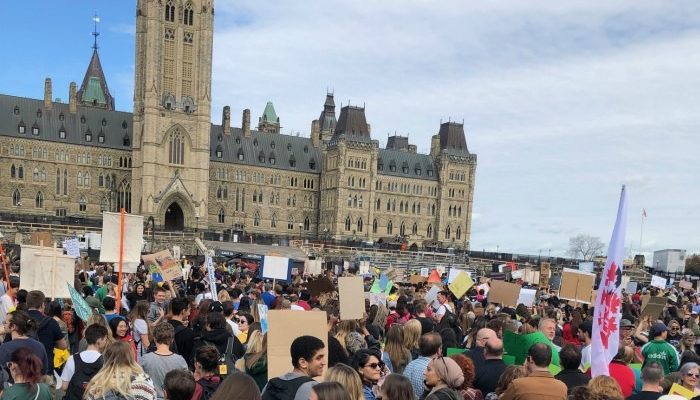 Change or else: Rallying for action on the world's climate crisis
1988 was a landmark year for me. I was working on Little Cornwallis Island (L.C.I.) in the high Arctic and knew that two major changes were afoot in my life. My partner and I were to be married in August. And that same month, walrus and caribou showed up at the island.
We always observed wildlife on or around L.C.I.—Arctic fox, polar bears, lemmings, snowy owls—but I had not seen walrus or caribou before.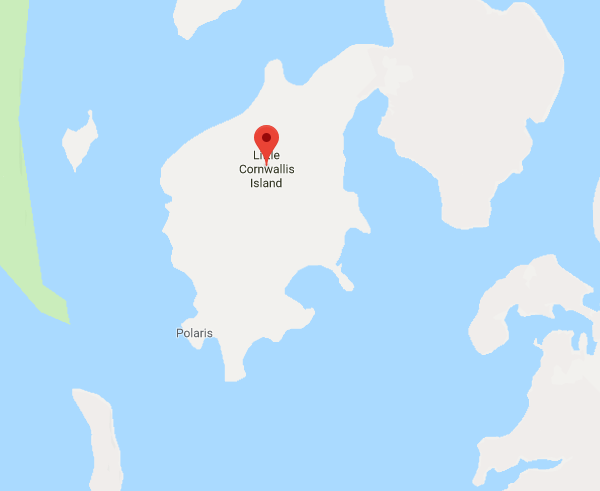 That summer, I began to make the connection between the seeming changes in animal behaviour and the temperature shifts we were also experiencing at L.C.I. When I started travelling to this part of the world, Ian (my now husband) told me, "It will snow every month of the year, so get used to it!" And he was right because for the 5.5 years that I was on L.C.I., we had snow from January to December! But what Ian didn't predict was that one summer the temperature would rise above above 10 or 15°C and stay there for weeks rather than just days—at least that is what we observed, although I have found it hard to confirm this historical temperature data.
So, if the weather seemed to be changing significantly, I thought, "No wonder that wildlife might be changing their migration patterns as well. Climate change seems real to me!"
In the past 31 years, climate change has become a mainstream issue, and on Friday, September 27, 2019, thousands of people showed up on streets, in squares and at government sites to protest, to strike and to say loudly and clearly, "We have created a climate crisis. We must do something about it or else." In Canada, protests started in Vancouver on September 20, and by September 27, people in 85 communities across the country were participating, along with activists such as Greta Thunberg.

I am confident that many members of the Ontario Library Association attended rallies such as the one held in Montreal that day. Here is my conversation with Cass Calow and Colin Harkness, who attended the protest in Ottawa on September 27. Cass is a Carleton University undergraduate, while Colin works full-time in the university library.
Colin went to the rally with his children, and in turn, they were joined by thousands of other families.
Cass attended with a fellow student, Emmaline Geldhof-Paulin. Here are some images that Emmaline and Colin took at the Parliament Hill rally.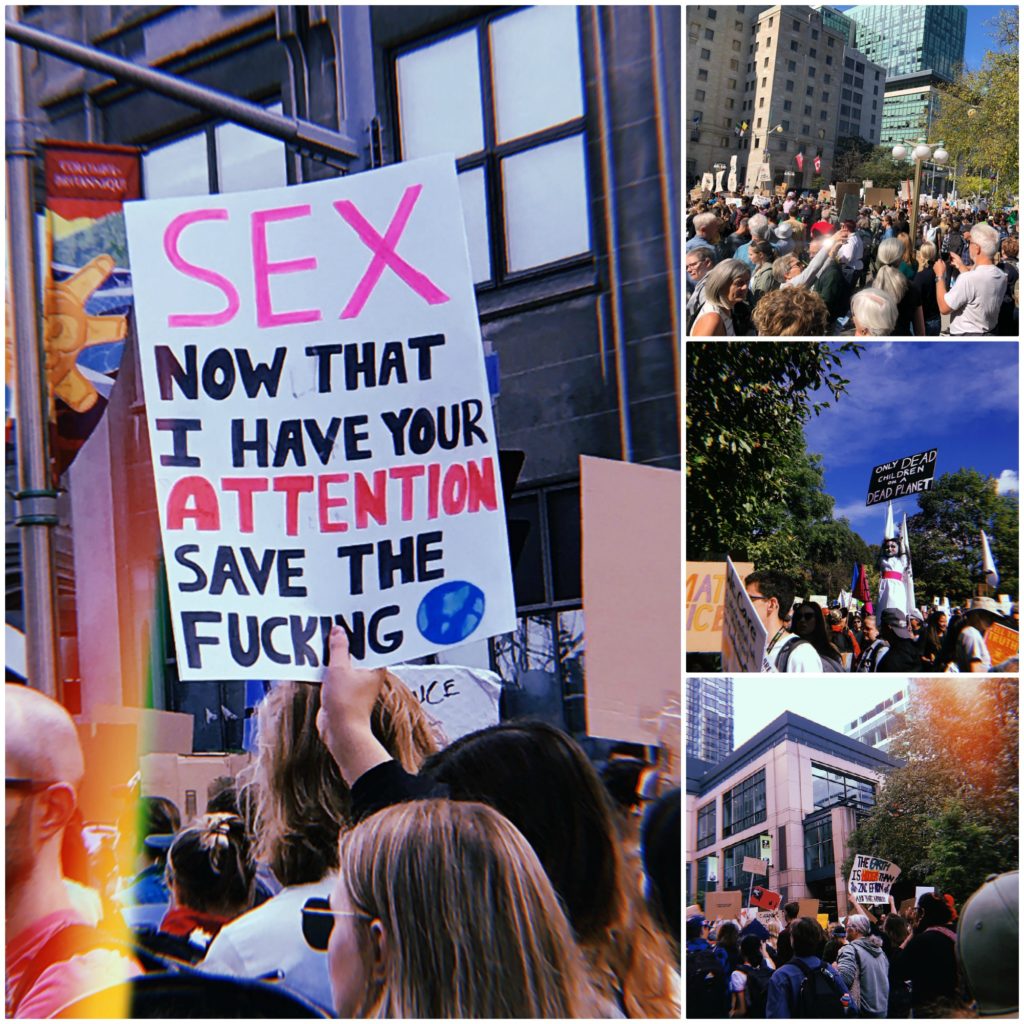 Take a listen to what Colin and Cass think about the issue, the rally, and access to "good" information about climate change.
Six days after the climate change protests, I tuned into The Current on CBC radio and heard host Laura Lynch in conversation with American author Jonathan Safran Foer. They talked about climate change and what Safran Foer thinks we can do individually to take action and respond decisively to this crisis. I no longer see caribou in my backyard (I haven't been to L.C.I. for almost 30 years), but I do see our climate change every day and I found his basic approach comforting: We don't have to be perfect—just good enough—and there are strategies we can use in our personal lives to make a significant contribution to positive change.
Thoughts? At the very least, please respond to our poll questions this month, which are based on Safran Foer's latest book: We are the weather. Saving the planet begins at breakfast.  
Feature photo credit: Colin Harkness
Music credit: Chad Crouch, Moonrise
Recording credit: Ryan Tucci
---
Martha Attridge Bufton (MA, MLIS, Graduate Certificate in TBDL) is the Open Shelf editor-in-chief and a member of Editors Canada. She can be reached at martha.attridgebufton [at] carleton.ca.