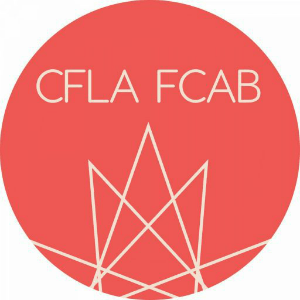 Taking stock: CFLA-FCAB at four years
The Canadian Federation of Library Associations-Fédération canadienne des associations de bibliothèques (CFLA-FCAB) is now entering its fourth year as an entity and so it is time to take stock of where it is as an organization and what the future holds.
CFLA-FCAB is about to embark on the first year of a three-year strategic plan called Stronger together: Advancing the impact of libraries, which has been developed with extensive consultation with its extended membership. The organizational vision, mission, and strategic priorities have been refined to focus on the role of libraries in a successful Canada and on CFLA-FCAB's efforts to amplify our influence through advocacy and by articulating national policy positions. In addition, the plan focuses on developing the sustainability of the organization, especially its revenue sources.   
CFLA-FCAB operates on a limited and focused budget. As a federation, its thirty-plus members are other associations at the national, provincial, and regional level, who all pay dues based on size and other factors. The largest contributors include the Canadian Association of Research Libraries (CARL-ABRC), Canadian Urban Libraries Council (CULC-CBUC), and Ontario Library Association (OLA). Since 2017, CFLA-FCAB has been led by an executive director on four-fifths time secondment from CARL, Katherine McColgan, but is now embarking on a process to solidify full-time leadership and expanded administrative assistance. This will take additional resources including more members, new membership categories, and even voluntary contributions from the broad library community. To kick start this, CARL has graciously upped its contribution levels. 
Here's the presentation I made to the OLA Board this September:
It brings you up to date on what I've been doing on your behalf
as the OLA representative at CFLA-FCAB.
CFLA-FCAB is an advocacy-focused organization, working with its partners and stakeholders to influence policy, primarily where it is national in scope and crosses many library sectors. The organization has been particularly active in two areas:
copyright, where it has had some success in the statutory review of the

Copyright Act

and 

accessible materials, where related federal funding has been preserved
The federation also has a deep commitment to Indigenous truth and reconciliation, successfully lobbying for funding to preserve Indigenous languages, advocating for Indigenous knowledge copyright, and sharing and promoting resources to deepen reconciliation efforts in all types of libraries. Overarching library concerns such as intellectual freedom and cataloguing standards also form part of the core mandate. The backbone of all of these efforts is a network of pan-Canadian committees and volunteers.
The current Canadian federal election has also been a focus of CFLA-FCAB's advocacy efforts. With the support of its government relations firm, a series of briefs and tools have been developed with the overarching message that equitable access to the knowledge economy enables Canada's growth. The four pillars of the campaign include:
library infrastructure funding

Indigenous knowledge

fair and balanced copyright

support for accessible materials 
Everyone in the library community is encouraged, prior to the election, to access the elections campaign microsite at www.votelibraries.ca to lend their voices. 
Finally, CFLA-FCAB's objectives includes the organization of a regular National Forum in conjunction with a member's local conference. The first of these was held in Regina as part of the Saskatchewan Library Association conference in 2018, and the exciting news is that a second Forum has now been confirmed for the Manitoba Libraries Conference in Winnipeg, April 6-8, 2020. Mark your calendars for this, and for the Annual General Meeting, which is held every year in January/February at OLA Super Conference.  
Get involved with CFLA-FCAB by volunteering for a committee, standing for election for your region or organization's representative, or just sending your ideas and input. The library community is stronger when we all lend our voices!
---
Todd Kyle is the Vice-Chair of Canadian Federation of Library Associations-Fédération canadienne des associations de bibliothèques. He can be reached at tkyle [at] newmarketpl.ca.