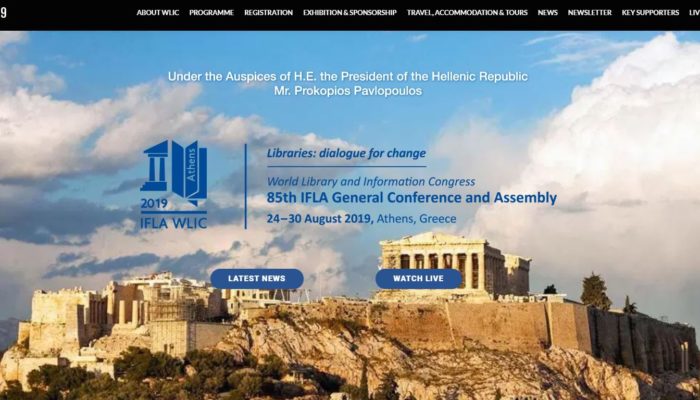 First-time experience: IFLA WLIC 2019 in Athens/Attica
People to see, places to go, things to do and learn … Professional conferences are appealing, in part because they offer an opportunity we might not otherwise have (or take) to go out into the world.
The International Federation of Library Associations (IFLA) annual World Library and Information Congress (WLIC) is a good example of such an opportunity. Poland, Malaysia, Finland, Singapore … these are just a few of the over 80 cities in which the annual conference has been held over the past 85 years.
For those library professionals attending for the first time, the WLIC can be overwhelming but also exciting. This year, the congress was held in Athens, Greece, and Sarah Shujah was a WLIC "first-timer." Sarah is a librarian at the University of Toronto, and her photo essay captures the fun and excitement of attending the congress this past August.
---
A grant, a megaron and Athens in the summer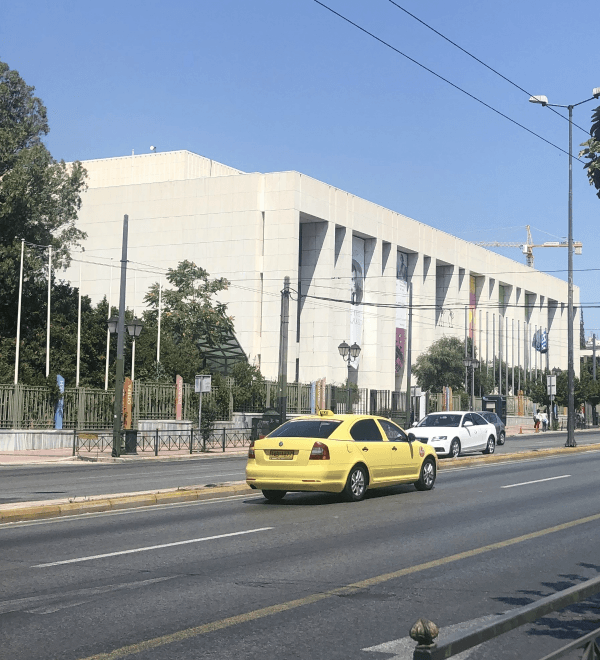 When you receive a grant to attend a conference, you seize the opportunity and attend, especially when the conference is in Greece! I attended IFLA WLIC in Athens, Greece, August 23–30, 2019, on IFLA's New Professionals WLIC Attendance grant, which includes complimentary registration for the full congress.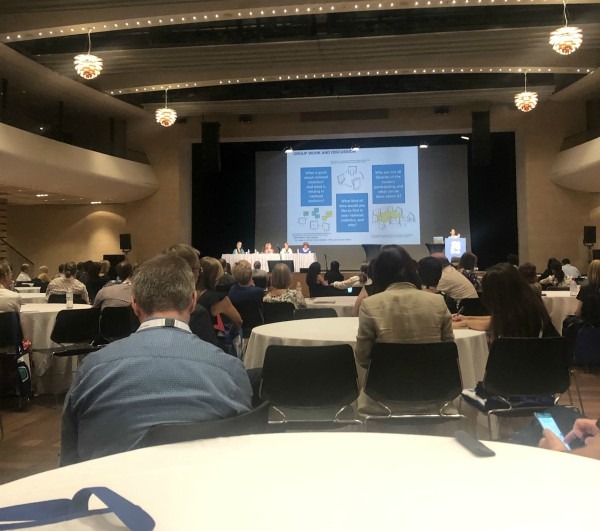 As a first-timer, I did not know there were different types of sessions such as business meetings, conference programmes, and special sessions. I found out for myself by attending the different sessions, and I learned about IFLA's committee structure and governance structure. My favourite sessions were the ones mixed with lightning talks and round-table discussions. At one such session, I met librarians from Dublin and Norway, and we talked about issues of copyright, open educational resources (OER), and collection development.
At another lightning talk on assessing the impact of libraries, during our round-table discussions, the head of the only English library in Mexico City asked the group for help in determining the types of statistics she should be collecting so she could advocate for more money. This question was a fun real-world case study to discuss as a group. The conversations I had in these sessions were highly valuable and insightful.
Meeting Canadian colleagues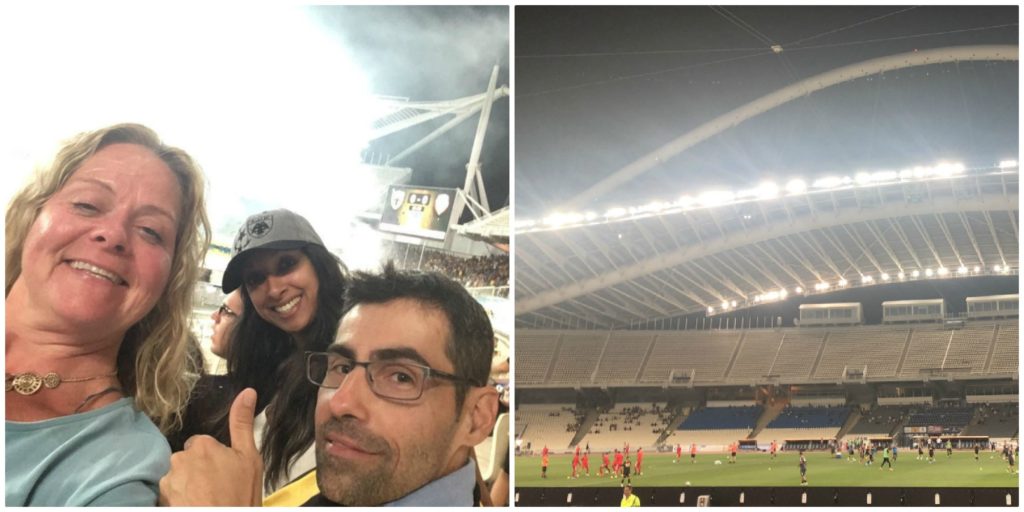 (Below) (Left) With fellow Canadian delegates, I hiked up Lycabettus Hill. (Right) Hadrian's Library, founded AD 132.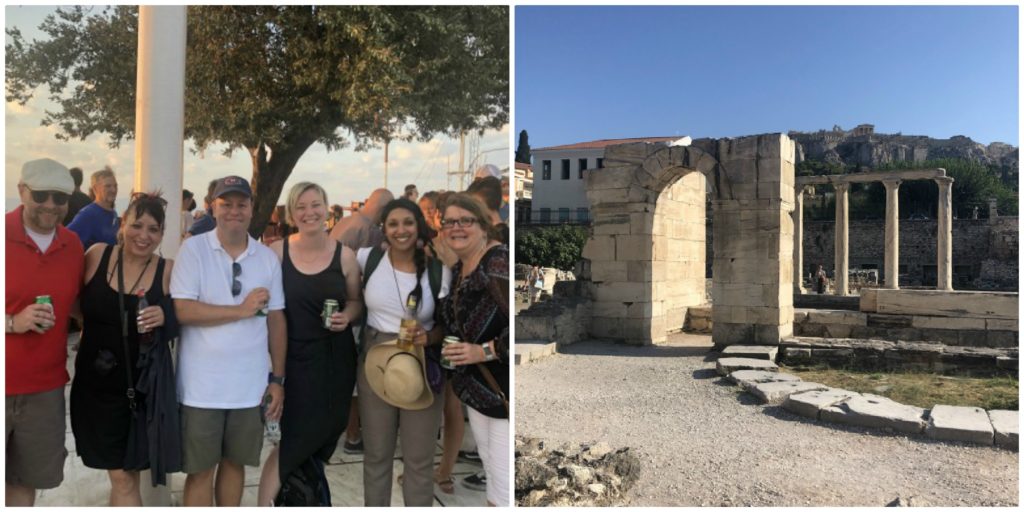 The other type of session is the country caucuses. The conference consists of 3,400 library professionals from all over the world, including some from Germany, Indonesia, South Africa, Mexico and, of course, Canada. I highly suggest you attend the Canadian Caucus because then you'll know what other sessions to attend and you'll meet fellow colleagues from across Canada. Through this session, I found friends with whom to have dinner, to explore the city, to talk librarianship, and to immerse myself in the Greek culture of football fever. A.E.K., the Athens team, lost, but we still had fun!
Engaging and colourful posters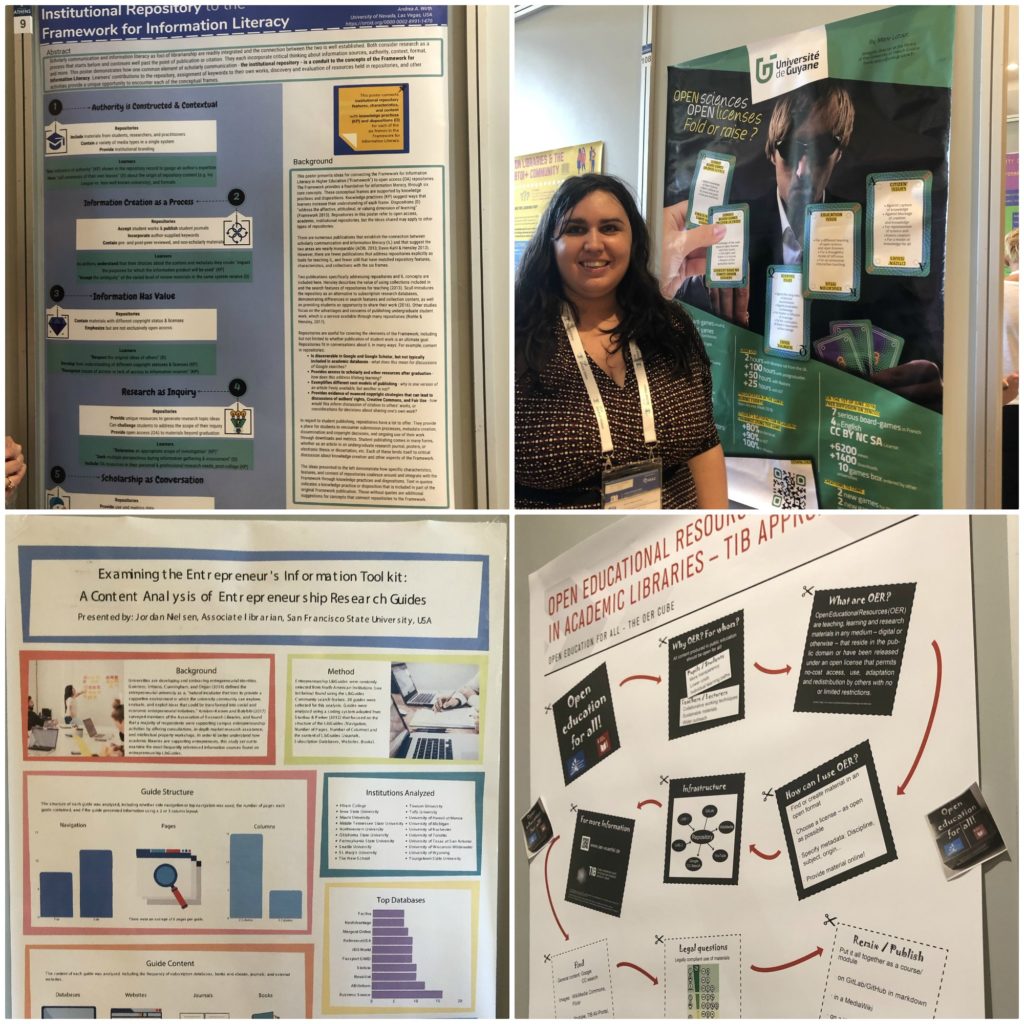 The poster fair is one of the most diverse opportunities at the conference. I saw some of the most colourful and creative posters I have ever seen. Also, poster presenters were highly enthusiastic to engage with you and were excited to share their findings and make a difference in your library. The main takeaways: Less is more, use technology, and support your colleagues by visiting the poster fair.
Cultural night: Food, dancing and an amazing view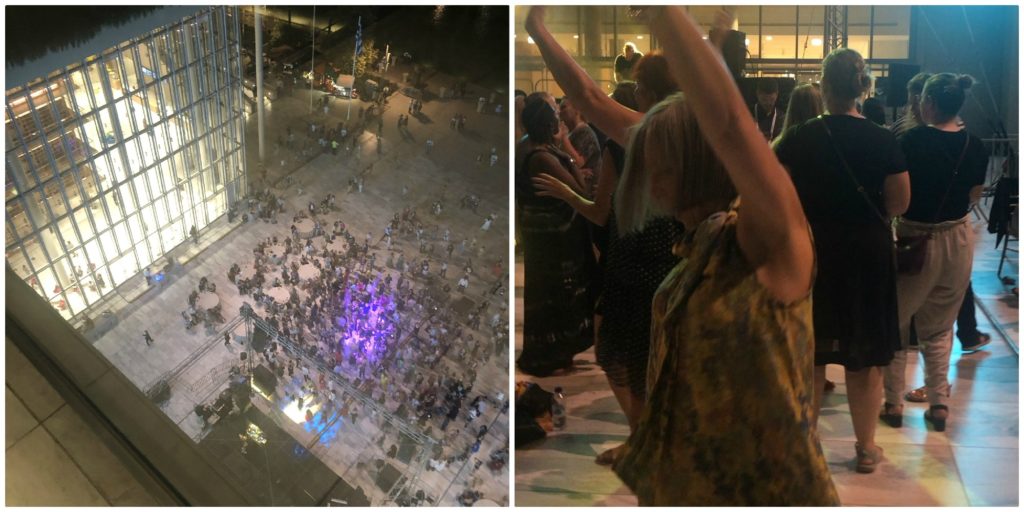 With sessions from 8:30 a.m. to 6 p.m., be sure to plan your day. Take breaks, be realistic about what you can manage, but whatever you do, attend the Cultural Evening—one of the biggest parties you will go to.
These shoes were made for walking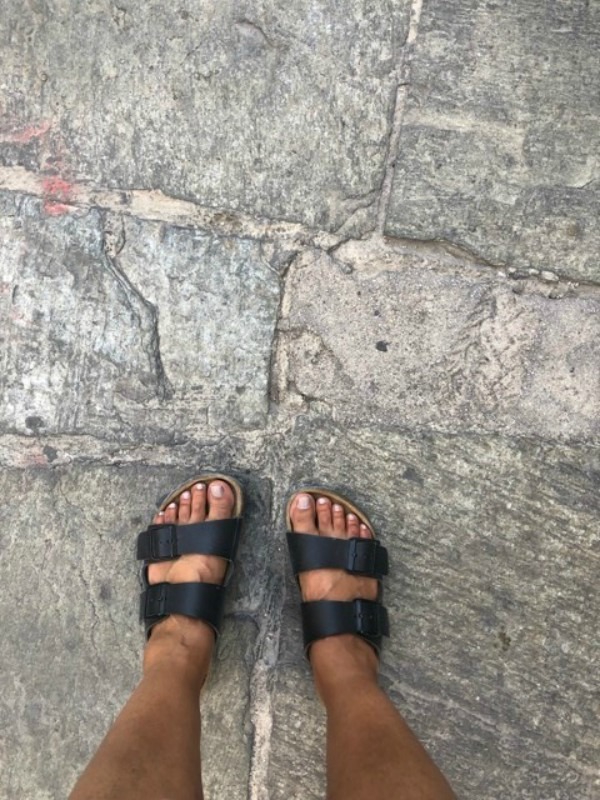 When deciding where to stay, make sure to learn about the public transportation because taking taxis will be expensive. The metro in Athens was easy to use, and it took me 10–15 minutes to get to the conference even though I stayed in a different neighbourhood. Be street-smart and always hold on to your belongings, use a fanny pack or a small purse, and make use of twist-ties to hold zippers together to prevent theft.
 More than architecture: Cats and dogs of Athens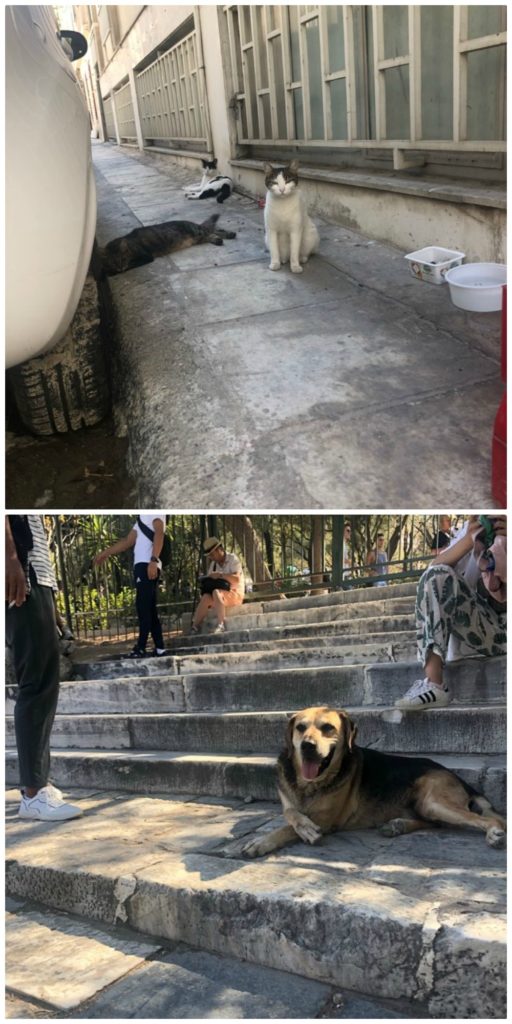 Walking around, I realized Athens is a cat lady's paradise, but don't worry; there are a lot of cute dogs too.
 The Acropolis: An ancient city's citadel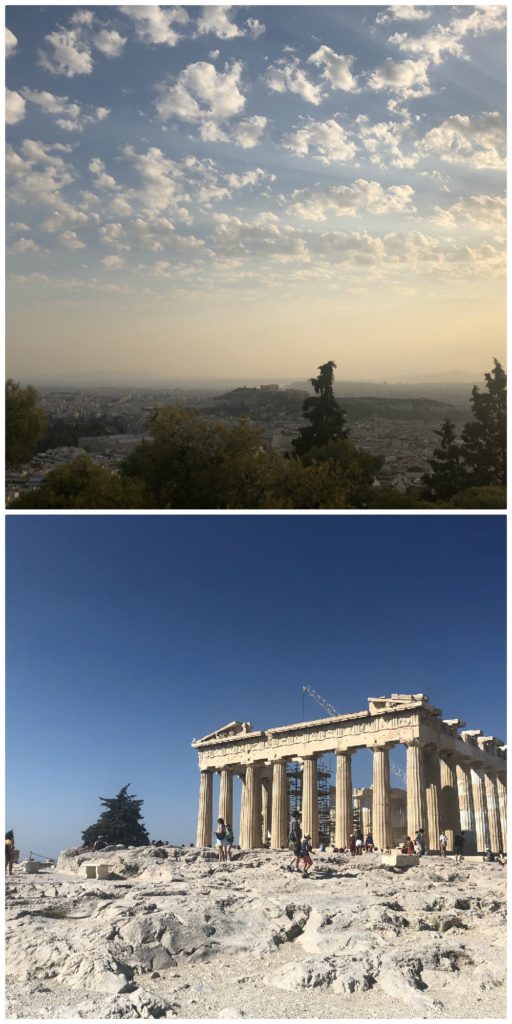 It was incredible to visit the birthplace of democracy. I endured the direct sunlight and walked up the Acropolis to visit the Parthenon, an architectural phenomenon and a reminder of why intellectual freedom is an essential component of a safe, a welcoming and an inclusive society. In her closing statement, IFLA's president discussed the continual fight of libraries to maintain such philosophies so we could live in a better society.
Seeing the countryside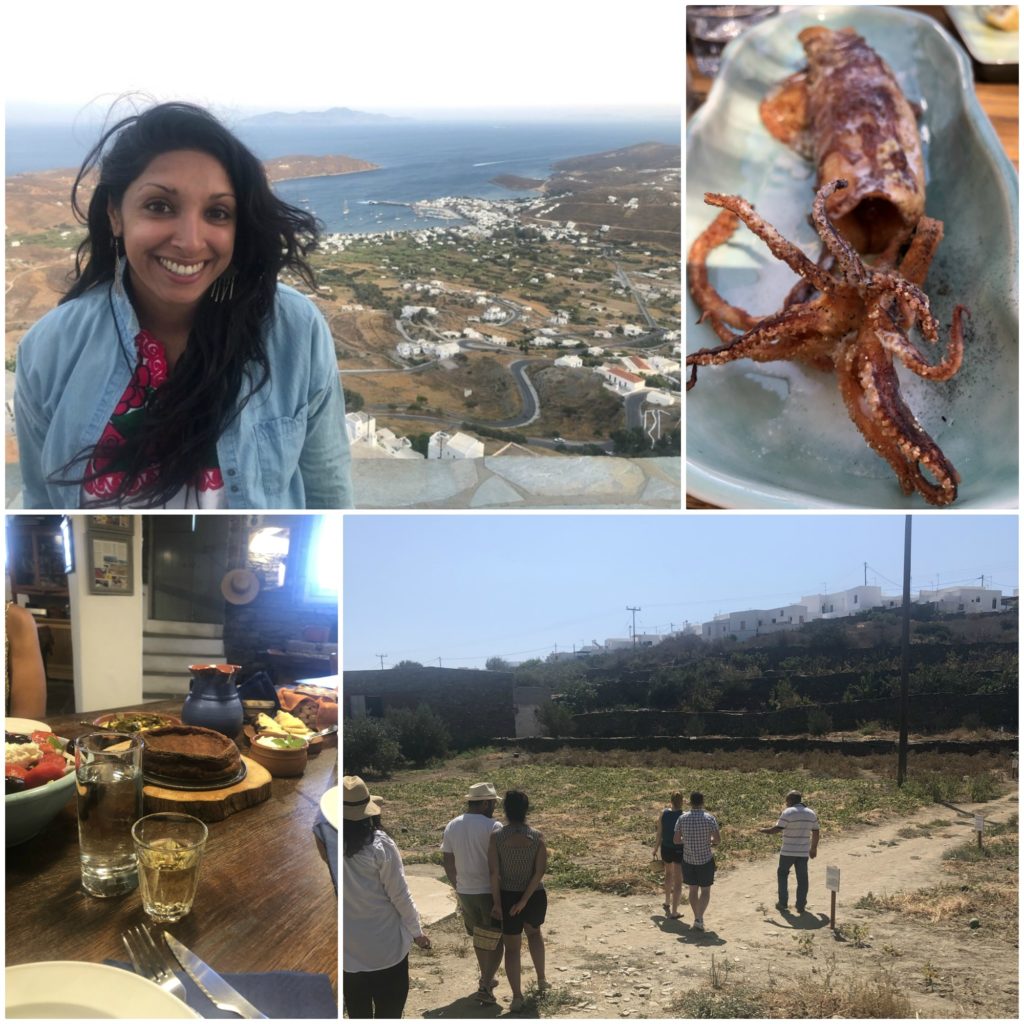 (Below) The view of a private beach seen during a hike in Sifnos, and the doors of perception in Kastro, Sifnos.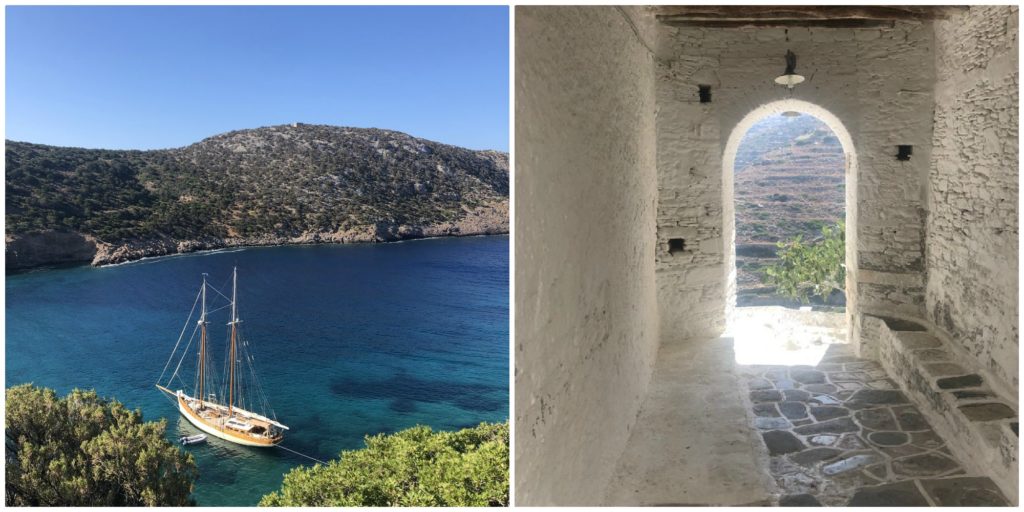 Going to IFLA WLIC is more than attending the congress itself; it is the opportunity to explore a different country and society and to expand your own knowledge and to increase your empathy for people of different backgrounds. Explore the country you visit. Plan a trip, if possible, before or after the conference. I explored two islands that were small and less touristy and included all the things that make me happy: Hiking, beaches and good food.
Leaving on a jet plane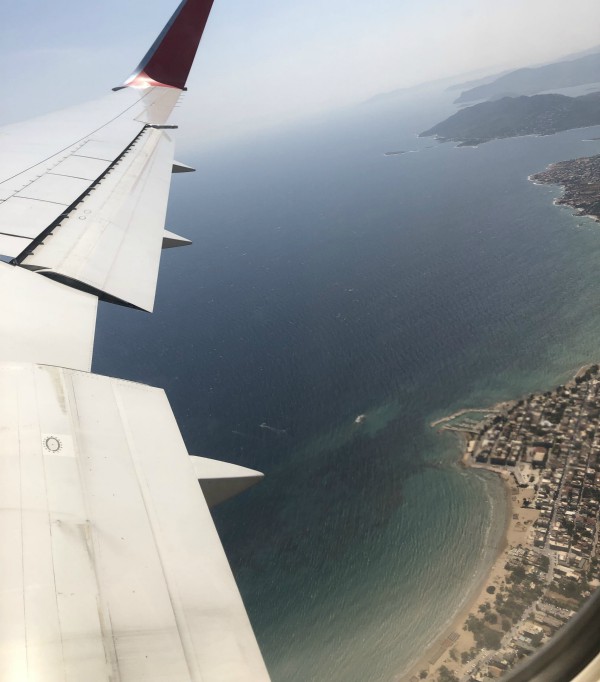 You should attend IFLA WLIC or any big conference at least once. Apply for a grant, submit a poster or presentation topic, and find a way to attend IFLA WLIC. It's in Dublin next year! Thank you, IFLA WLIC, for the support through the New Professionals Attendance grant. Also, thank you, Greece!
---
Sarah Shujah is Entrepreneurship and Liaison Librarian at the University of Toronto Scarborough Library. She is also currently a 2019-2020 SPARC Open Education Fellow. You can get in touch with her at sarah.shujah [at] utoronto.ca.