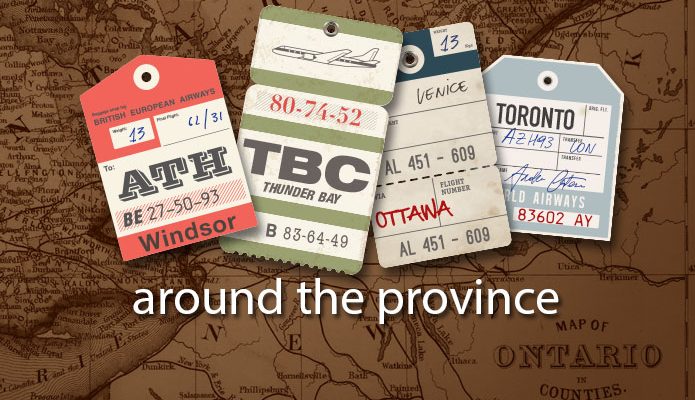 Not your traditional volunteers: The UTM Library Ambassador Program
By Donna Liu
In 2012, the University of Toronto Mississauga (UTM) Library developed the Library Ambassador Program, an innovative student volunteer initiative spearheaded by Donna Liu, Library Community Development Leader. Founded on the idea that the best way to reach our students is other students, the program sees Library Ambassadors promote Library services throughout the year and plan, implement, and deliver weekly wellness events that ensure our students see the Library as a place that holistically supports them during their time at UTM.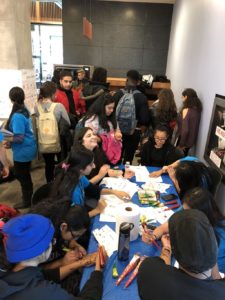 The results speak for themselves: during Library De-stress Week, happening now at the UTM Library, more than 1,200 students will attend wellness events designed to ease the pressures of crunch time, including a henna and tattoos session, mini-massages, an origami pop-up card workshop, and daily visits from therapy dogs. The Library Ambassadors also plan similar events throughout the year, featuring everything from exercise balls and meditation to leathercraft and video games: the creativity and passion of our volunteers drives the programming the Library offers.
The benefits to the Library Ambassadors themselves are just as important. The program teaches important soft skills like leadership and teamwork, and provides hands-on experience and training in event planning, marketing, graphic design, and photography. Students also report a strong sense of belonging, and they are grateful to meet and interact with students outside of their chosen disciplines. The program's draw has made it remarkably competitive: there are approximately 25 volunteers at any given time, and the Library receives an average of 500 applications per year.
Below is a selection of testimonials from student volunteers:
"The Library Ambassador Program gives students the unique opportunity to use and expand their creativity within a fun and academic environment … at the same time, you learn so much, from public speaking, leadership, teamwork, research, writing, [P]hotoshop and so many others!"

"Not only was I able to gain invaluable skills, but I also had the opportunity to organize de-stress events and help make students' usually stressful university life a little more fun. The program also helped me get out of my comfort zone and challenge myself as a creative person."

"As a student, I was looking for volunteer experience, but I had not imagined the amount of fun, love and warmth I would receive from this program."

"I would say this is one of the best and most unique programs on campus … the skills you learn here can't be learn[ed] in a classroom."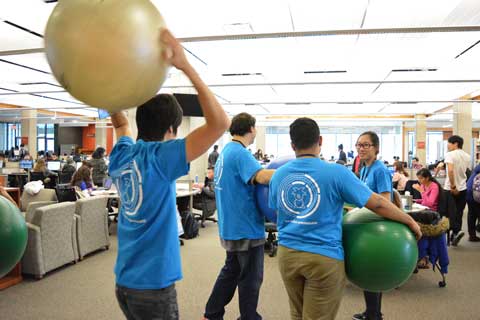 The success of the Library Ambassador model has helped inform library wellness initiatives elsewhere in Canada and around the world. Donna has shared her expertise with renowned international universities like Harvard, Cambridge, Princeton, as well as Canadian institutions like the University of Prince Edward Island, Humber College, and many local public and school libraries; she also received the 2015 OCULA Member's Choice Award for Best Event to Support Students' Well-being.
Donna looks forward to growing and evolving the Library Ambassador Program, and hopes that her work inspires those working in libraries to broaden the ways they support students.
—
Donna Liu is the Library Community Development Leader at the UTM Library. You can reach her at donna.liu [at] utoronto.ca.