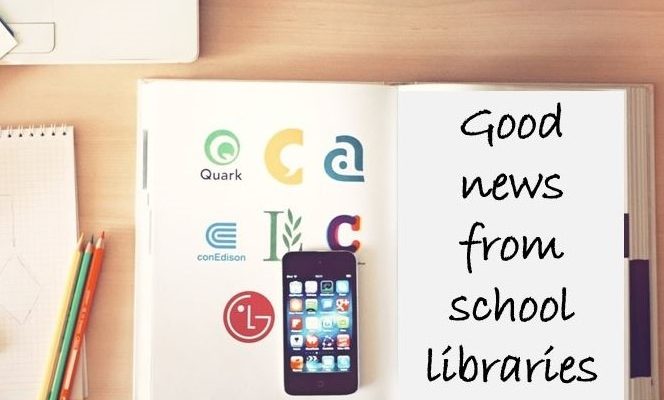 2019: Advocating on behalf of school libraries
This year, my fellow Ontario School Library Association (OSLA) council members and I have dedicated much of our work to advocacy. OSLA has a long history of working with the Ministry of Education to promote new and innovative instructional practices in our schools. Information literacy, technology, literacy instruction, cutting-edge equity initiatives, and more have all been part of this advocacy and partnership in the past. The recent cuts to education funding have had a direct impact on many school libraries, including learning commons spaces. It became essential for the OSLA council to speak out publicly about the importance of school libraries and the impact of 2019 funding cuts on our OSLA members and on the students we serve.
In November 2019, we shared a letter with Minister Stephen Lecce, and with OSLA, expressing our deep concern for the future of school libraries. We also sent the minister a copy of the incredible fall edition of The Teaching Librarian magazine, which focused on this advocacy work by documenting The state of school libraries. 
Earlier this year, Open Shelf published our first installment of Good news stories from the school library sector. We invited K–12 staff and students from across the province to share their thoughts and feelings about the importance of having a thriving and professionally staffed library in every school. As we near the end of 2019, we take a moment to consider the impact that the loss of a school library would have on students and staff. 
We need to celebrate the amazing work happening every day in school libraries. If you or your students would like to share some "good news" stories, please feel free to complete the survey below and to distribute it widely.
Good News From School Libraries Questionnaire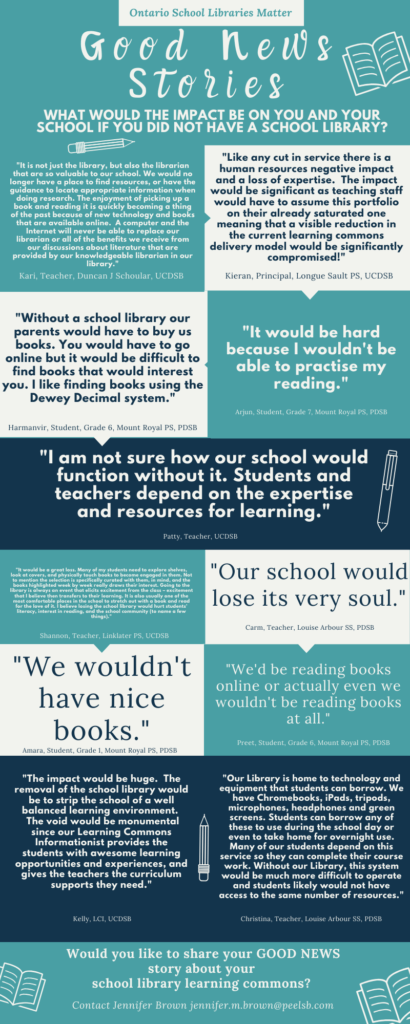 ---
Jennifer Brown is a teacher librarian with the Peel District School Board at Castle Oaks Public School in Brampton and the president of the Ontario School Library Association (OSLA).