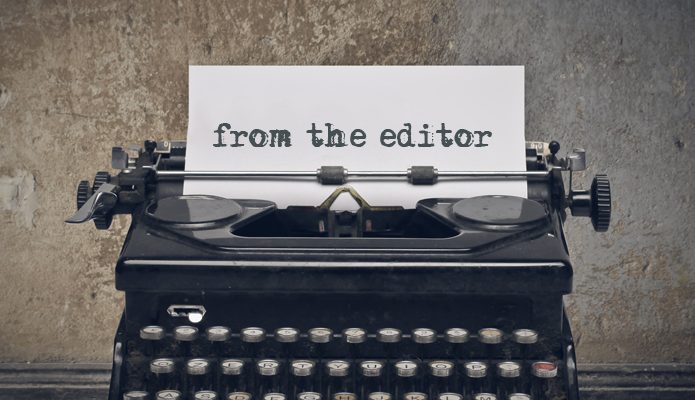 My husband and I have taken to walking up and down our road once a day—morning or evening. We're lucky because we live in the country, so that means a lovely, long stretch of cornfields, old standing bush, and stretching skies decorated with birds, clouds, the sun and the moon.
Walking is meditation and also recovery from a year marked by major illness. A good time to think … or not.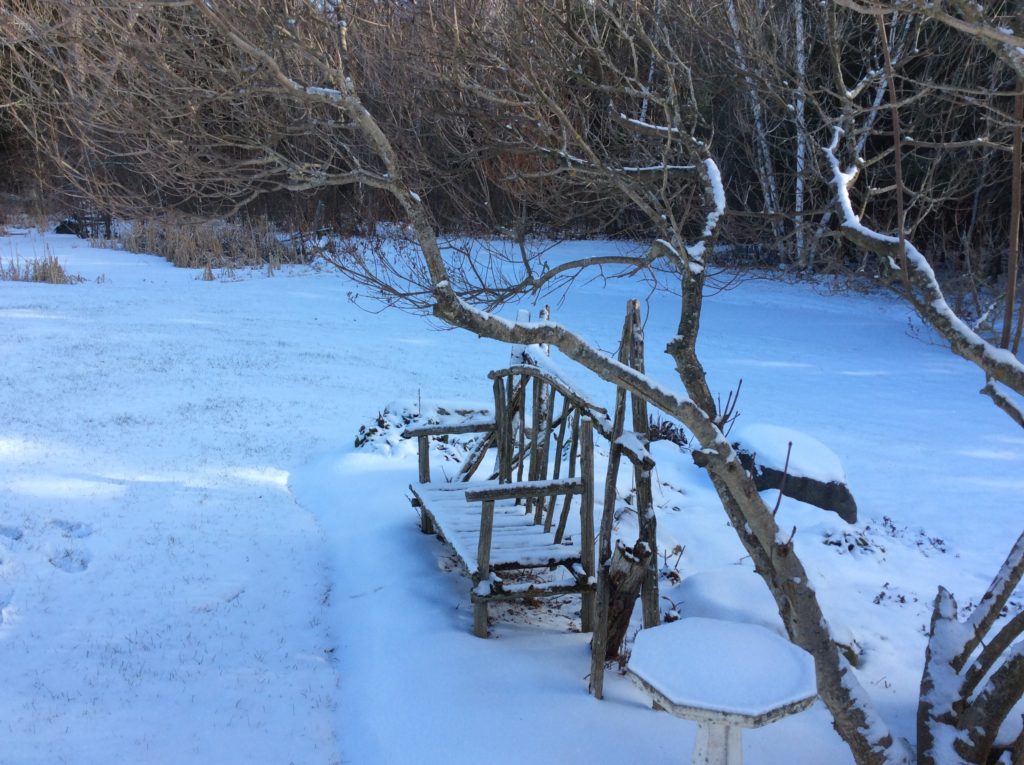 This morning, my feet crunched on snow—a sound I like—and I felt good. One reason for being cheerful (and grateful) is that I am part of the OLA community, which I find supportive, creative and productive. Most particularly, I love being a member of the Open Shelf team.
Why? 
Our work is constantly changing, enriched by the contributions of library professionals from across the province, professionals who work in many different types of libraries, are commited to providing the best services that they can and are willing to share their stories with others. We collaborate with folks who've supported the publication for a while, such as the Readers' Advisory team and our columnists Jennifer Brown and John Pateman. And new contributors are steadily coming on board, like Kasey (Mallen) Whalley, Samantha Martin-Bird and Krista Woltman.
Relationships with members of the OLA staff and Board of Directors are strong, and we now have two dedicated Board liaisons, Hélène Carrier and Erika Heesen, with whom we can work even more closely. Plus, our colleagues from the InsideOCULA team are at the editorial table, enlivening conversation and shaping priorities.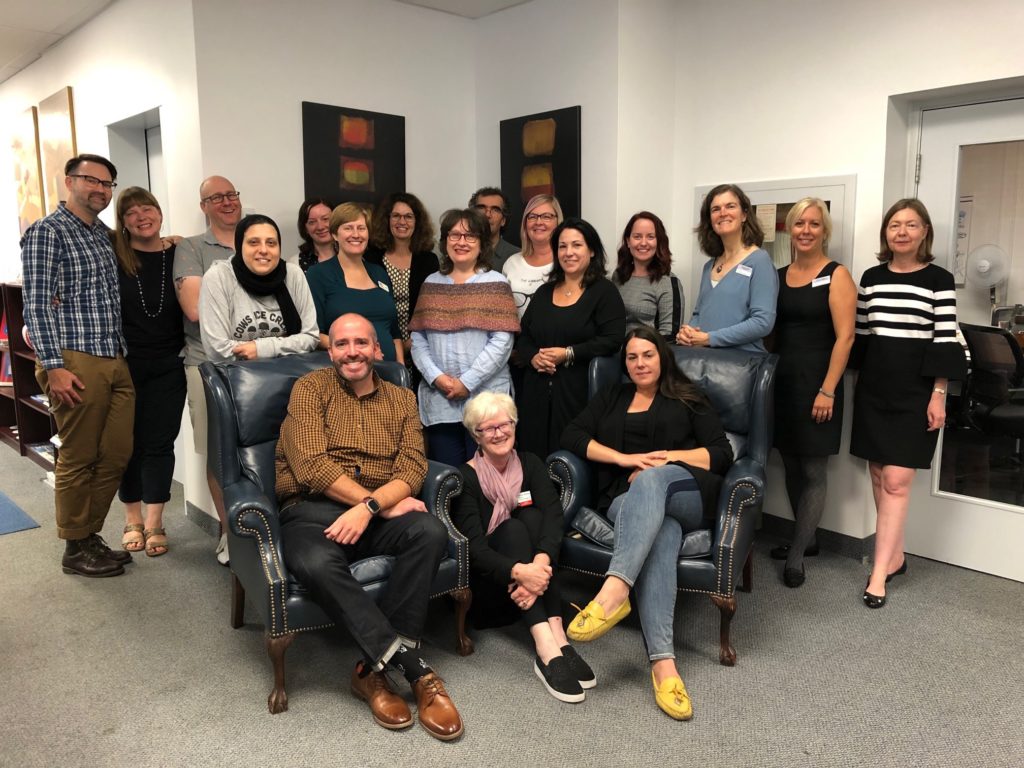 This year, one of the most significant projects for the editorial team has been to revise our author guidelines. Working with members of the OLA Indigenous Task Group as well as with staff members Shelagh Paterson (Executive Director), Sarah Roberts (Advocacy and Research Officer) and Lauren Hummel (Specialist, Marketing and Communications), we have included a section on Indigenous style. This section is based on Greg Younging's (2018) book Elements of Indigenous style, and now we have a clearly articulated set of principles to follow when working with Indigenous contributors and when writing about Indigenous Peoples. These updated guidelines signal our strong commitment to creating and maintaining respectful relationships. We want to move forward in a good way.
One of the pleasures of editing Open Shelf is being able to reach out through one of our polls to readers and ask, "What's your favourite holiday movie?" or "What's your favourite Christmas, Hanukkah or holiday song?" When the results come in, the votes are a window into other people's lives, and inevitably, I discover something new and wonderful, like George and the Christmas star.
Last year, we asked readers to list their favourite holiday movies and found out that The princess bride was in a close race with A Christmas story (11 vs. 10 votes of 40 cast in our December poll). This year, we're asking you to choose your favourite Christmas, Hanukkah or seasonal song from a short list that emerged from suggestions made by my colleagues at the Carleton University Library. We've got an eclectic list and look forward to finding out what you pick.
Merry Christmas, season's greetings, Happy Hanukkah, joyous Festivus. May 2020 be a year of health, creativity and good reading.
---
Martha Attridge Bufton (MA, MLIS, Graduate Certificate in TBDL) is the Open Shelf editor-in-chief and a member of Editors Canada. She can be reached at martha.attridgebufton [at] carleton.ca.