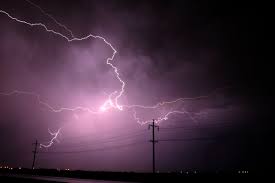 I wasn't sure how lightning worked, then it struck me: reflections from the OCULA Student Council Representative
By Nicole Doro
Lightning struck me when I least expected it. I was in the midst of an 8-month co-op at McMaster University Library, recovering from the burnout that accompanies completing a Major Research Project (MRP), when a colleague forwarded me the information about OCULA's Lightning Strikes—a lightning talk competition for current and recent LIS students at OLA's Super Conference. Since I already had something to talk about—my MRP about faculty perceptions of institutional repositories—I submitted a proposal and was luckily accepted.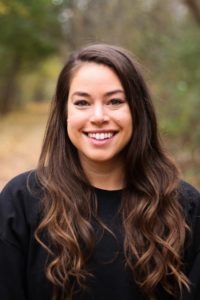 When I arrived at the Super Conference for my volunteer shift prior to the Lightning Strikes competition, I happened to be volunteering with Jordan Pedersen, the prior year's winner. I had been feeling nervous about the event, but talking to Jordan and hearing her helpful hints put my mind at ease and changed my frame of mind from fear to excitement. I loved hearing about my colleagues' research and ideas at the event, and enjoyed the creative approaches to each lightning talk. I am still not exactly sure how, but I was fortunate enough to win the event!
The best part of winning wasn't the accolade or award, but the opportunity to become a part of OCULA Council as a non-voting student representative. Furthermore, the prompt of the lightning talk motivated me to reconsider the research I had just completed, and pushed me to submit the manuscript for publication. The Lightning Strikes event also introduced me to a format that had previously bewildered and terrified me: perfecting an elevator pitch is one thing, but the art of balancing the brevity and depth necessary for a lightning talk is another thing entirely. Lightning Strikes presented me with a safe, supportive space to explore the potential of this format, which I enjoyed so much that I presented yet another lightning talk about first-year student experience librarianship at OCULA's 2019 Spring Conference.
Participating in OCULA has been the lightning rod for many of my early career opportunities as well. It afforded me some insight into the behind-the-scenes operations of professional associations, which in turn gave me the confidence to overcome the imposter syndrome that so often plagues recent graduates. The invitation to participate on OCULA Council made me realize how rewarding professional service opportunities can be, and encouraged me to put myself out there and become involved with the Canadian Journal of Academic Librarianship and CAPAL's Conference Organizing Committee.
I am so grateful to have benefitted from OCULA's support, shepherding me through the most vulnerable stage of my fledgling career. It brings me so much excitement to be part of an association that connects and engages with library professionals in so many career stages and places. I look forward to passing the torch — rather, the bolt — to the next deserving Lightning Strikes winner at Super Conference in January.
---
Nicole Doro is a Learning Support Librarian at McMaster University. You can contact her at dorone [at] mcmaster.ca.
Image credits
Cover image: Photo by Pixabay from Pexels.
Photo 1: Provided by Nicole Doro.