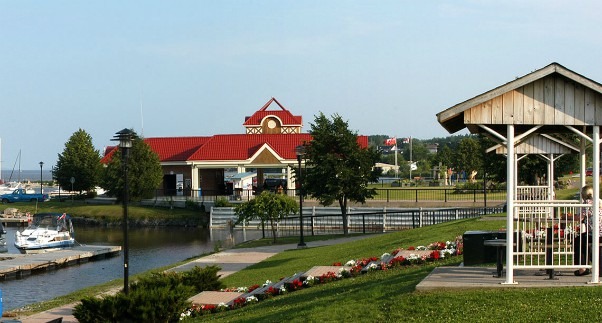 Valuing social institutions: Northern libraries have bang for their buck
Quantifying the social value of public institutions can be challenging and contentious. Policy-makers continue to debate the appropriateness of using standard business metrics to capture rewards that can seem more intangible than profits, such as citizen engagement and wellness. While we can question whether the beliefs that underlie business models actually apply to public enterprises, "monetizing" social benefits can help libraries. Library board members, staff and stakeholders can understand and talk about the unique position of small, rural and northern Ontario libraries and the intangible contributions library services make to the social fabric of their communities. 
Calculating the social value of northern libraries
The Nordik Institute, Ontario Library Service – North (OLS – N) and the steering committee for the Valuing northern libraries project have conducted research into the social value of northern libraries and have found that there are seven main areas in which public libraries contribute to a community's social network and fabric:
Cultural integrity and regional identity

Social inclusion

Cognitive and literacy development

Health and wellness

Engaged citizens and safer communities

Entertainment and enjoyment

Economic development
Based on this research, OLS – N produced the Valuing northern libraries tool kit, which provides a framework for library staff and volunteers to calculate and articulate the social benefits of libraries to all stakeholders.
I sat on the steering committee for the Valuing northern libraries project and recently had the opportunity to use this tool kit as part of a budgeting process. I found that the framework is a practical and "user friendly" approach to quantifying the role that our library plays in strengthening our community.
Valuing the Temiskaming Shores Public Library: A case study
As a part of recent budget discussions with the municipality, the Temiskaming Shores Public Library board decided to revisit the library services contracts with townships in the region. These legal agreements had not changed since 1999, and board members believed that, as a result, Temiskaming Shores taxpayers were shouldering an inequitable financial burden. 
To calculate the value of the library to the community, I used the Valuing northern libraries tool kit to assess the library's social return on investment (SROI) and found that the Temiskaming Shores Public Library contributes significantly to each of the seven areas. The board was then able to use this valuation to argue for an overall ask to increase the contributions across the participating townships. 
Here are some examples of the social value of our library.

Cultural integrity and regional identity

The library has collections of materials to preserve and reflect the unique cultural identity of our region. These collections include francophone materials, local-history materials that were published locally, microfilm reels of the local paper, and collections of items such as snowshoes and backpacks to reflect the connections to our natural surroundings. Maintaining open access to these sometimes irreplaceable collections is an important part of preserving the cultural and historical integrity of Temiskaming Shores.
Social inclusion
The library is a space open to the entire community and often levels the playing field in terms of access to services. For example, many people in the area either have no internet or have unreliable access to the internet. In fact, in some of the outlying townships, people still use dial-up to access the internet! As a result, for many individuals and families, the high-speed internet connection offered by the library is crucial to access online information and to connect with family and friends who do not live in the region.
Cognitive and literacy development
Our collection of literary resources is available to community members of all ages.
We deliver materials to the seniors' homes in the area. 

Regular children's programs, summer reading programs, and school tours highlight the importance of reading and literacy in the early years of children's development. 

Technology workshops encourage computer literacy among community members of all ages. 

As well, the public library staff proctor exams for educational institutions, allowing people to remain in the community while completing an education.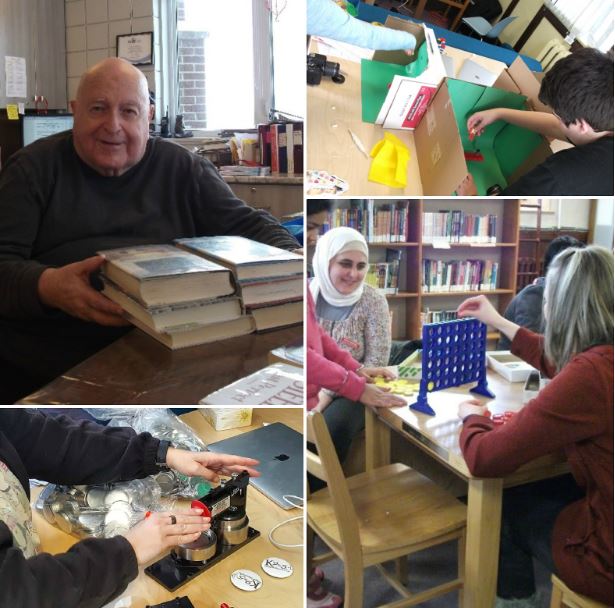 Health and wellness

There is a strong connection between the services of public libraries and the health of patrons, particularly for those patrons who experience mental and physical health challenges. People instinctively trust libraries and have confidence in the integrity of library workers. Many patrons know that they are more than just another face to the staff at the Temiskaming Shores Public Library. At our library, as in many small-town libraries, we have our "regulars," who come by to chat and socialize on their daily round of errands and activities.
Engaged citizens and safer communities
In our area, the safe and welcoming environment of the library is highly regarded.
People do not have to travel outside the community for programming or services.

Newcomers to the community can access help and support. 

In our small town, there are few options for teens to go to hang out and be creative. Our Digital Creator space is a safe place for students to go after school.
Entertainment and enjoyment
Libraries provide enjoyment and entertainment to their patrons in two important ways: One, libraries have ever-changing collections of books, CDs, DVDs, ebooks, audiobooks, and a wide range of other materials, and two, libraries are a place to hang out.  
For populations living in northern, rural communities, both of these functions may be of even greater importance than in larger urban centres because of the limited availability of recreational and entertainment services and programs.
Economic development
The library boosts economic development through providing "office" space, internet, and other resources for home-based businesses and local entrepreneurs. One local business owner was thrilled to use our button maker, at cost, to make buttons to pass out at a trade show. 
The library helps student pages and volunteers develop workplace skills to become better employees outside the library. The library also directly supports the local economy by providing full-time jobs with good wages and a benefits package and by purchasing goods and services in the community. 
Social return on investment
The infographic below was created using the Valuing northern libraries tool kit and shows the social return on investment for the various services and programs in each of the seven areas. The tool kit also calculates the value for each hour open ($353), for each person in the Temiskaming Shores Public Library's catchment area ($391), and for each household ($839). In 2018, the services of the Temiskaming Shores Public Library had a total economic impact of $4,576,523.
Reliable, relatable information about social value
It is difficult for library staff and volunteers to prove the value of library programs in a community, and we are not necessarily the best at conveying their worth. In small, rural and northern libraries, there is limited staff capacity to collect the data and to do the research required to prove the significance of libraries. 
In our case, the data provided by the Valuing northern libraries tool kit has been very helpful because in budget asks, we have been able to associate monetary amounts with library services and frame this information in a relatable way for local decision makers. In fact, in the past week, the library board has been notified that three of the five townships to which it presented this information have agreed to double their contributions. We've been able to make the case that our library offers "bang for the buck" within our community.
---
Rebecca Hunt is the Chief Executive Officer (CEO) for the Temiskaming Shores Public Library. She has a Master's degree in Library and Information Studies from Dalhousie University and 19 years' experience working in a variety of libraries. Rebecca can be contacted at rhunt [at] temiskamingshores.ca