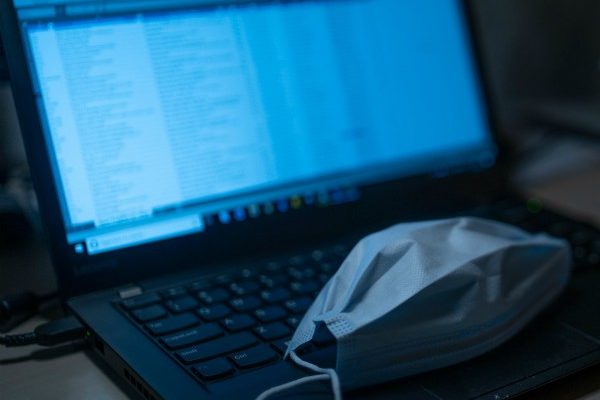 Hospital librarianship during the COVID-19 pandemic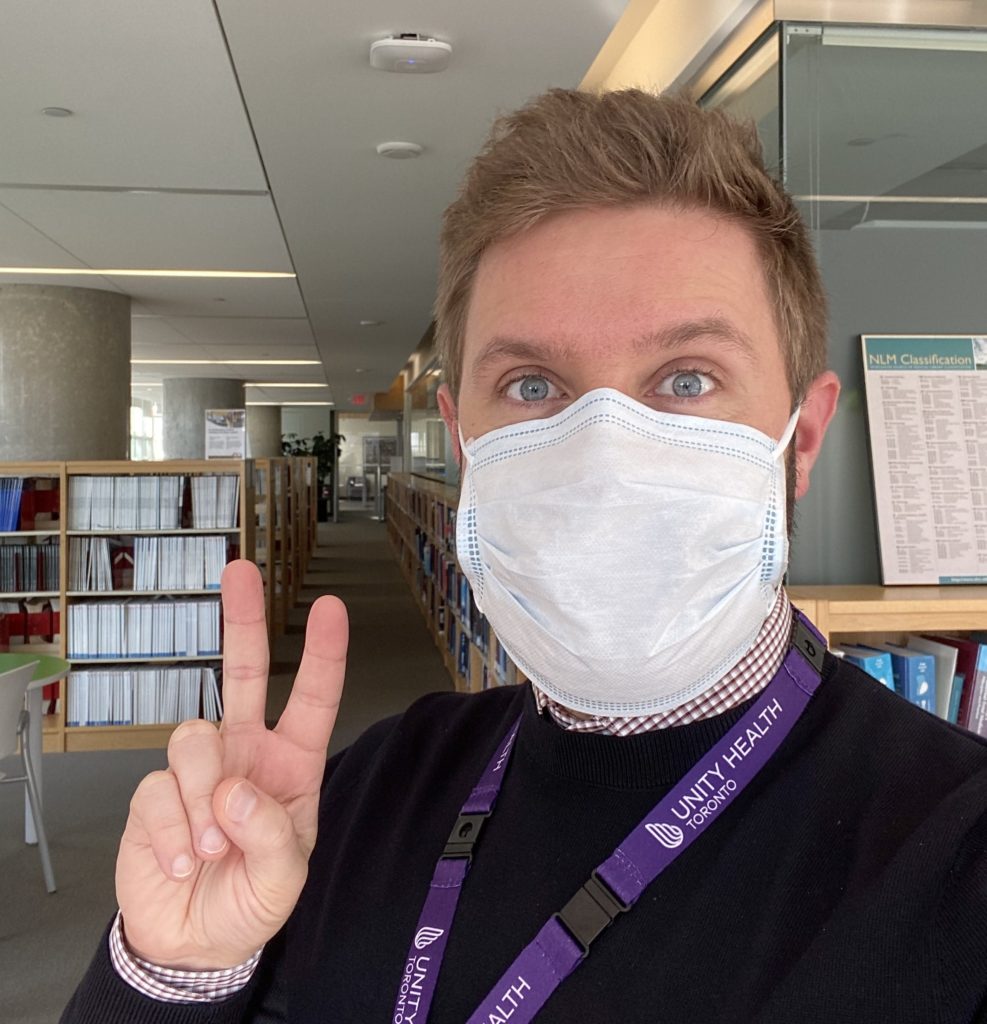 I am a medical librarian, working in a multi-site system that includes three teaching hospitals in Toronto. Lately I've been eager to share some of my experiences in health/hospital librarianship during the COVID-19 pandemic.
Recently, I wrote this Tweet and received many responses from folks who shared they'd like to hear about what my team has been up to during this pandemic.
So I dusted off my blog (it's been seven years since I posted anything) and shared my experiences online.  What follows is an excerpt from that recent post and a link to the full article. 
---
There's been a lot of discourse on Twitter and in the media regarding public health and labour concerns of keeping public and academic libraries open, and advocacy for closing (which, they all should). When I share with family, friends, and social media that I'm still going to work, folks don't always make the connection that while yes, I'm a librarian, I also work in a healthcare setting and my library serves hospital leadership and front-line health workers who urgently need information and resource supports.
Because I recognize the activities, services, and impact of hospital libraries might be unknown or seem opaque to a lot of folks, I wanted to share some details about what my library team has been doing during this pandemic. I'm excited to share how we're continuing to support staff and physicians, how our activities have pivoted in an "all hands on deck" crisis, how library staff are recognized for their expertise from hospital leadership, and how our libraries (i.e. staff, services, collections/resources, and spaces) are valued and needed at this time. I'm extremely proud of the work we're doing, and of our contributions to supporting front-line health workers and combating the COVID-19 pandemic.
Where I work
I work for a multi-site health system in Toronto consisting of three teaching hospitals fully-affiliated with the University of Toronto. The organization upholds a strong focus on research, patient care, and quality improvement. Each of the three sites is unique: a community hospital, a downtown trauma and emergency centre, and a rehabilitation and long-term care facility. I can only speak to things happening within the health system where I work. The types of projects or activities, departmental pressures, and redeployment staffing needs differ across healthcare organizations, so the library activities I'm sharing may be unique to my team's experience in our particular organization. At my organization I'm the manager of the health sciences libraries, archives, and knowledge mobilization program.
What's the role of a library worker in a hospital environment?
Presumably, many reading this post don't work in healthcare or in libraries, and (perhaps even if you do) might not be familiar with the function or services of hospital libraries. So first, I want to briefly review the roles and activities of our library within our particular health system and hospital sites. Again, this approach to librarianship in a health context may not be true for all hospital librarians, but this is how my team works in our organization:
Our library supports ALL staff and physicians of our hospital network. This includes clinicians (i.e., health care professionals working directly with patients such as physicians, dietitians, pharmacists, respiratory therapists, nurses, etc.), scientists and researchers, administrative staff, educators, and students; these are our library's "users." Our library does not serve patients, their families, or the community.

Generally speaking, our library supports the "information and knowledge needs" of our users. This translates to:

facilitating access to information sources (e.g. clinical point-of-care tools, medical and academic databases, journals, eBooks, interlibrary loan, etc.);

supporting and collaborating with users to fulfill literature searches, research projects, 

knowledge synthesis activities

 (i.e. systematic reviews, scoping reviews, meta-analysis, etc.);

curating information/knowledge for their use and care practice (through the creation of online resource guides, organizing and contributing to clinical rounds, supporting publication of research projects, etc.).

A fundamental underlying principle of library work in health settings is the importance of 

evidence-based medicine

 and 

evidence-based practice

. Clinical staff (and administrative staff alike) operate by learning from and building-upon the evidence. Simplistically put, this is often done by reviewing the literature to understand what questions have been asked, how they were studied, and examining what outcomes have been determined. A direct result of the need to consult evidence translates to the role of library workers: to construct and systematize search methodologies, collect results, and synthesize evidence to support and guide decision-making. These practices are true not just for pure sciences, but also in the social sciences (e.g. examining 

social determinants of health

), and quality improvement projects (e.g. how to improve hand hygiene compliance among personal support workers in long-term care homes). Everyone should start their new project by exploring the evidence to position their research, and build-upon what knowledge or evidence has already been proven.

Finally, our library supports staff learning by delivering training on how to use medical and health sciences databases, teaching skill-building for managing citations, preparing for research activities, mobilizing knowledge, and scholarly communications, and even offer workshops on Microsoft PowerPoint and Excel (e.g. advanced features, pivot tables), and visualization tools for infographics.
What's changed for hospital library staff during the COVID-19 pandemic?
Effective March 13, we closed our library spaces and in-person access/service points at all three sites. My team (six librarians, two library technicians) began working virtually from home. To stay connected we adopted Slack, and are using Zoom for virtual/teleconference meetings. While we continue to operate "business as usual" services (i.e. fulfilling reference/information requests and literature searches, Zoom-based workshops, interlibrary loan for e-resources, library committee projects), the current priority of our work is supporting COVID-19 projects, initiatives, and the needs of clinical units as they arise.
What's impressed me most about these circumstances is how my library team has risen to new and unanticipated challenges, and to witness how our expertise ("library skills") is contributing to interdepartmental team efforts to achieve the same end goal. I want to share the ways my library team is working differently during this pandemic, and highlight some of the ways we're contributing to new, interdepartmental COVID-19 projects.
Supporting the COVID-19 Command Centre . . . read Zack's complete original blog post
---
Zack Osborne has a diverse background of experience in libraries and is endlessly fascinated with all aspects of library work. He is the Manager of Health Information & Knowledge Mobilization with Unity Health Toronto, and previously enjoyed working in other special and academic library environments such as CAMH (the Centre for Addiction & Mental Health), St. Michael's Hospital, OCLS (Ontario Colleges Library Service), the Textile Museum of Canada, and the Toronto Botanical Garden.