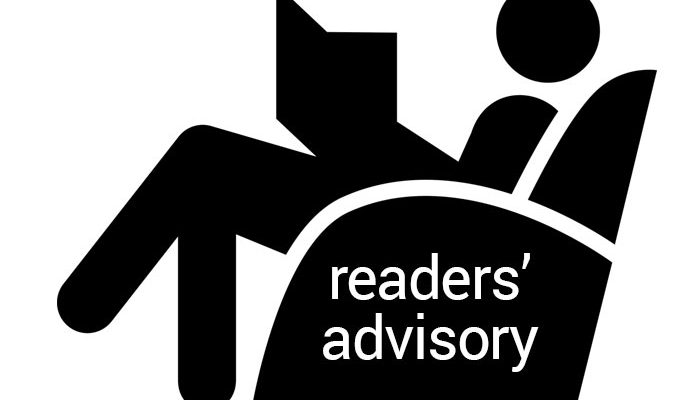 Across the country, libraries are closed while we all work together to flatten the curve. But library staff are still working hard to provide remote programming and virtual services, for everything from storytimes to craft videos to book talks. 
Read on to learn how some library systems have moved their readers' advisory services online!
Personalized recommendations
Online readers' advisory forms are a great way to stay in touch with your patrons and continue to provide those personalized recommendations they love! How does it work? Patrons fill out an online form with some basic reading preferences (format, genre, etc.),  and library staff then create a personalized reading list based on those preferences. While libraries remain closed, library staff can highlight items that are available digitally to ensure that patrons can access them sooner rather than later. These types of form-based services can provide suggestions for more than books, incorporating other materials available through digital collections. 
For inspiration, check out:
Reading lists
Creating reading lists is another great way to continue to provide readers' advisory. With a reading list, staff choose a theme or topic, and select a number of titles or resources based around that topic. Staff can go outside the box and incorporate resources beyond eBooks and audiobooks—for example, a movie from Hoopla or Kanopy, some magazines from Pressreader or Flipster. You can also use these themes to create digital displays or featured book lists on your online platforms. 
Some great ideas for topics: 
Getting away (without going away)

Cooking at home

Funny reads

Gardening basics 

Read the classics

Social media
Social media platforms have become even more instrumental in connecting with our patrons, particularly while social distancing methods are enforced. Instagram, Facebook, Twitter and Youtube all provide a place to post videos and images, share storytimes and book talks, provide instruction on our digital collections, and help our communities connect with library staff while we are closed.
Instagram has long been the home of #bookstagram for readers and readers' advisory alike. Library staff can use Instagram and Instagram stories to post reading recommendations and book talks. Mississauga Library is using Instagram stories to provide readers' advisory weekly-follow them at @mississaugalib. 
Youtube is another great tool for remote readers' advisory. Library staff can create and upload videos highlighting certain titles, genres or topics; for example, Oakville Public Library has been using their YouTube channel to provide book recommendations for materials available in their CloudLibrary or on Hoopla. Staff are noticing that the titles they recommend are getting increased numbers of checkouts.
Online book clubs
Many libraries are moving their book clubs online through platforms like Facebook, Zoom and Microsoft Teams. There are a few ways to offer this service: 
Online book clubs can take place througha Facebook group where library staff can post questions and conversation starters, and group members can weigh in with their response and thoughts. 

Virtual book club meetings could happen on one of the many conferencing platforms on a specific date and time. 
One example of this is the recently launched 2020 Hamilton Reads at Hamilton Public Library. Library staff are offering lots of ways for readers to engage with the title, including an online book club and a Facebook live event with the author. Patrons have lots of ways to engage with the book, with staff, and even with other readers.
Libraries and library staff have done an incredible job in creating alternative ways for our patrons to access our services during the COVID-19 pandemic. During these challenging and unprecedented times, I have never been more proud of our profession! 
Stay healthy and stay safe!
Collage photo credits: (Cooking) Charles Deluvio on Unsplash, (gardening) Markus Spiske on Unsplash, (funny reads) Ben White on Unsplash,
---
Kristen Caschera is a Public Services Librarian at London Public Library. She is the former chair of the OPLA Readers' Advisory Committee. She can be reached at kristen.caschera@lpl.ca.