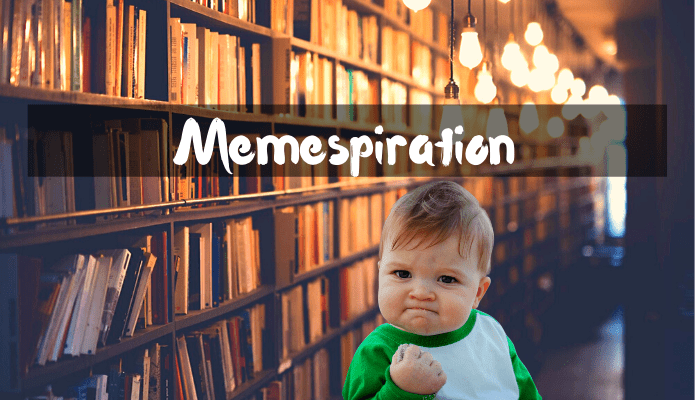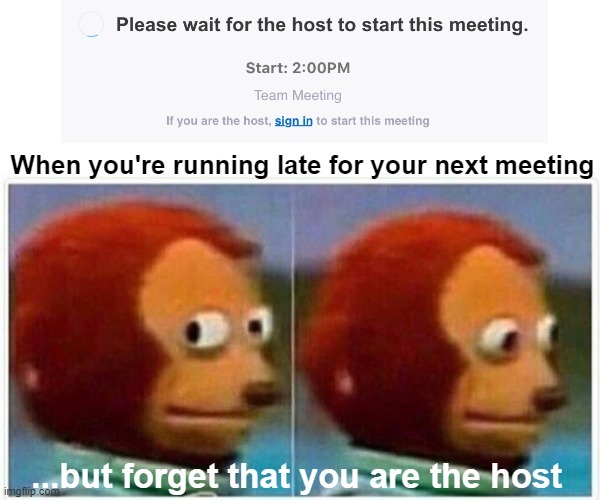 It seems like most of the memes I've been coming up with lately are about Zoom. I think it has to do with online meetings being the new "norm." I suspect that this will change once my focus shifts back toward teaching library workshops for online summer courses, but for now, you are stuck with another Zoom meme. 
Have you ever had to host a Zoom meeting and you are running late from your previous meeting or commitment? No?…that never happens, right?
Well, that was the inspiration for this meme. While we all might be compassionate with our colleagues, Zoom doesn't mind throwing people under the bus. It certainly lets people know you are running late. 
This is how I imagine someone scheduled to host a meeting looks when they try to sneak quietly into an already started Zoom meeting…
---
Ryan Tucci (MLIS) is a subject specialist in Research Support Services at the Carleton University Library. He is also a blogger at 8Bit Librarian.