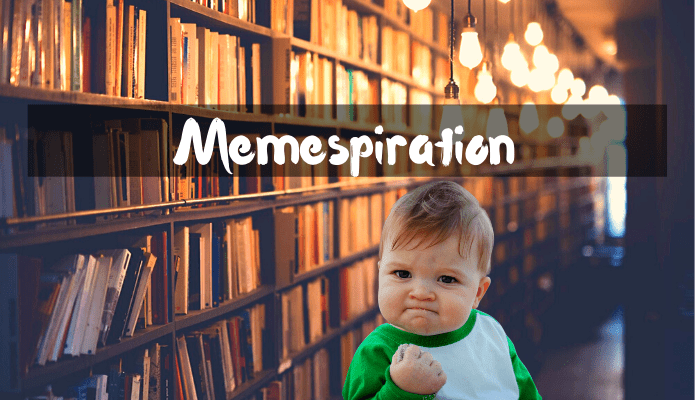 Where does all the time go?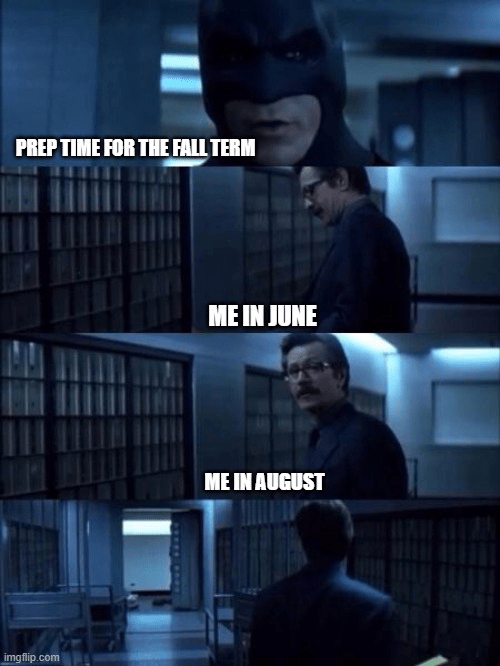 Don't get me wrong. I started preparing for a virtual fall term early on in the pandemic, by switching to pre-recorded library instructional videos and exploring the many online conference software features in order to convert my in class library instructional sessions into live conference sessions (break out room, polls, whiteboards, etc.); however, I want to ask one big cosmic question: Where has all the time gone?
The start of the summer semester seems to have happened just yesterday. Am I the only one who thinks that the summer has passed without a trace? 
While I am prepared for the fall term, it seems like there is still a lot to do. More videos to record, more sessions to schedule, more everything! Which made me think of this month's Memespiration: Batman's secret meetings with Commissioner Gordon in Gotham City. These meetings often end with Batman vanishing without a trace, leaving Commissioner Gordon ending his conversation talking only to himself.
How do other people feel? Are we all Commissioner Gordon, thinking we are talking to Batman only to find that he has vanished without a trace? Let me know!
---
Ryan Tucci (MLIS) is a subject specialist in Research Support Services at the Carleton University Library. He is also a blogger at 8Bit Librarian.