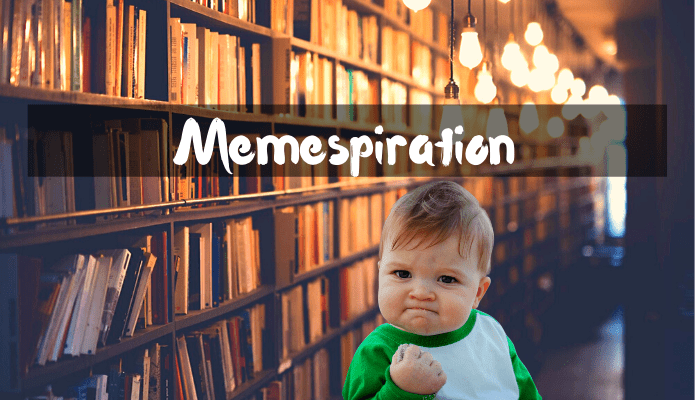 We are now in the fourth month of physical distancing during the COVID-19 pandemic and staff at academic libraries are getting ready to work with students and faculty during upcoming the fall term. 
Across the province, I know many of my colleagues are preparing for teaching. Professors are already making requests for library instruction sessions and those of us who teach information literacy are designing sessions for asynchronous online delivery as our universities administrators have mandated mostly web-based courses to incoming and returning students. This means online instruction for librarians and subject specialists. 
I am quite comfortable with technology. I can record and edit video/audio. I have relatively high-quality audio equipment at home so I'm not scared of transitioning to a mostly online teaching and learning environment. I can make instructional videos!
That said…I think I'm  a perfectionist. And, in an online world with the volume of instruction we need to provide, I have a sneaking suspicion my perfectionism will become a problem as I start to produce more and more videos.
At Carleton University, the technical folks who support online learning (our Instructional Media Services, Carleton University Online, and the Educational Development Centre) have created a tips sheet for producing videos. And they might have been writing these tips just for me because they they say:
Don't strive for perfection. Seriously! 
You can spend way too much time trying to get it just right.

The small "imperfections" make the video more real and avoids monotone hypnosis.

Good idea to have script or points laid out though.

Try to avoid post-processing videos (

source

)
It was the idea of perfection that was the inspiration for Memespirations this month. Do you have the same feeling about perfection as I do? Or have you already mastered the idea of not striving for perfection? Are you perfect in your imperfections?
---
Ryan Tucci (MLIS) is a subject specialist in Research Support Services at the Carleton University Library. He is also a blogger at 8Bit Librarian.