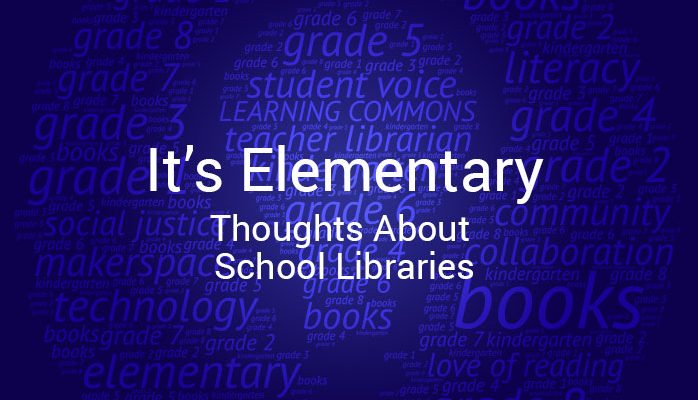 Amplifying the voices of school libraries: Spotlight on Rabia Khokhar
The biennial Canadian School Libraries think tank, Treasure Mountain (TMC), is a space where those who work in school libraries can connect, create and celebrate with their colleagues. Last year, TMC was held during the OLA Super Conference and in this multi-issue column It's Elementary columnist Jennifer Brown brings us some of the incredible work being done in K-12 school library learning commons across Canada.
This month features the work of Rabia Khokhar, a teacher-librarian with the Toronto District School Board.
I first heard about Rabia and the work she was doing in her LLC from our mutual friend, Diana Maliszewski. After meeting in person and following Rabia's journey on social media, it was clear that Diana's praise for Rabia's thoughtful and intentional practice as a teacher-librarian was well deserved.  Rabia is an educational practitioner whose learning stance is evident in all that she does. Her openness and willingness to share both her ideas and her questions reflect her enthusiasm and generosity. Rabia's focus on culturally relevant and responsive pedagogy not only highlights the depth of the work in the LLC, but also serves as a model for other school library professionals. 
---
Rabia Khokhar: Culturally relevant and responsive pedagogy in a racially homogenous school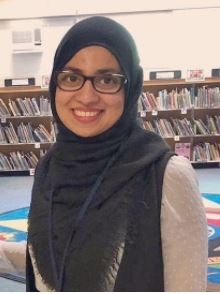 Rabia Khokhar is a long-term teacher with the Toronto District School Board and in the past has served the Indian Road Crescent school community as a teacher-librarian. She is passionate about ensuring that schools are inclusive spaces where all students can have their multiple and intersectional identities reflected, represented and included. Rabia believes that one of the main goals of school is to help students become active citizens who are aware, care a lot and take action to make their communities better for all members. She is a strong advocate for the school library and believes it plays a central role in raising students who are critical thinkers and committed to issues around equity and justice.
How did you get involved in TMC?
I first heard about TMC when I took a 2019 Library Learning Commons ETFO Summer Academy course with instructors Diana Maliszewski and Jennifer Brown. During this course, Jennifer and Diana  both spoke highly of TMC. TMC seemed very interesting and powerful, but at the time I didn't really think I had anything interesting to share. 
In October, Carol Koechlin reached out to me and said that she had been following my journey at Indian Road Crescent as a teacher-librarian and thought that my work connected to some of the TMC sub-themes. She encouraged me to continue my documentation and write a paper.  During this time, I was exploring an interesting inquiry question with my junior students connected to the issue of truth and reconciliation with Indigenous Peoples. I thought it would be interesting to consolidate my school's learning journey in the form of a paper. I was honored to be part of TMC this year! It was such an incredible learning experience.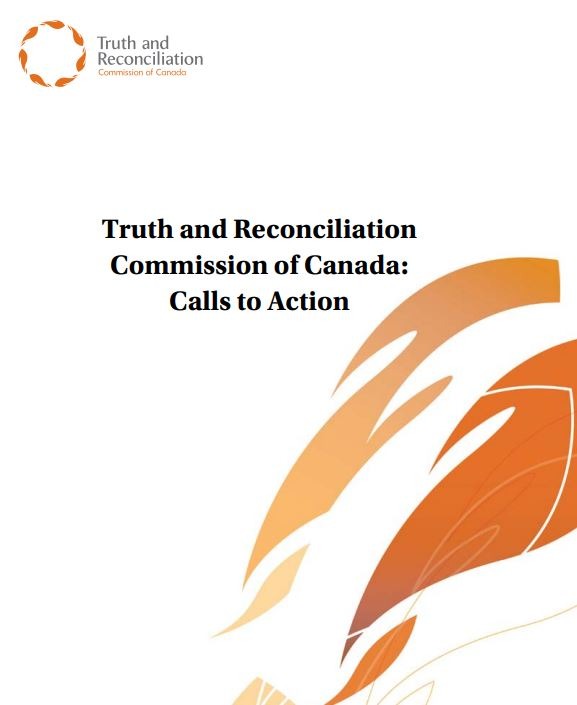 Give us a brief summary of your TMC paper
My paper is entitled Culturally relevant and responsive pedagogy in a racially homogenous school. In this paper, I outline the rationale, learning experiences and resources developed in a school library research quest to engage students in critical thinking and reflection regarding cultural relevance. In particular, I discuss the experiences created for developing critically conscious citizens focusing on the Truth and reconciliation commission of canada: Calls to action.
What was your big takeaway from your TMC 2020 experience?
I had many takeaways from the TMC 2020! As a new teacher-librarian, I found it was an amazing experience to be surrounded with so many passionate people committed to school libraries. 
If I have to pick one big takeaway however, I would say that Deborah Dundas' work around representation in children's literature was definitely a highlight for me. I am very passionate about and interested in representation in children's literature. Deborah's work critically looks at the types of stories that are being told and who is telling them. She really encourages us as teacher-librarians to build our book collections through an equity lens to ensure diverse representation. And, as a result of meeting Deborah at TMC, I was able to write and publish an article entitled Eight kids books to help us learn a little more about each other for the Toronto Star.
What should readers know about your school library learning commons and/or your practice?
Over the past year and a half, our school library has started the process of becoming a library learning commons. It's been really great to collaborate with my principal and critically think about the role of the library in our school community. At first, we observed how the space was being used. Then, we responded by shifting and modeling what this space could also be used for and the types of learning that could happen there. 
It has been so interesting to see how students have welcomed the changes and their excitement towards the different learning opportunities. Our students really are the heart of this space with the energy and ideas they bring. We try to ensure that our space is designed through a lens of equity and that the learning experiences (and particularly our book collection) expand the stories our students know. One of our goals is to help our students become active citizens by exposing them to multiple perspectives.
Our library learning commons offers us a platform in our school community to have critical and relevant conversations with our students. 
---
Jennifer Brown is a teacher librarian with the Peel District School Board at Castle Oaks Public School in Brampton and the past president of the Ontario School Library Association (OSLA). You can read more of her thoughts about issues in education, social justice, school libraries and more by following her Twitter account @JennMacBrown or her blog "Finding The Magic."