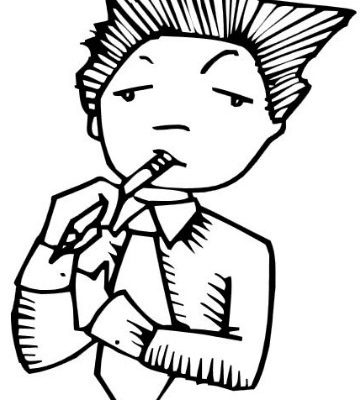 Volunteer opportunity: Open Shelf editor-in-chief
The Ontario Library Association is seeking an editor-in-chief for Open Shelf, its online magazine. This two-year term will begin February 1, 2021.
Open Shelf magazine is the magazine of the Ontario Library Association. It is envisioned as a dynamic, multimedia publication with diverse content and broad popular appeal. Open Shelf is about the people, places, services, and resources that impact libraries and related organizations. New articles covering topics of interest to various library sectors (academic, school, public) are published on a biweekly basis. 
This is a two-year volunteer term with the possibility of renewal. The editor-in-chief receives a $1,000 annual honorarium and opportunities for excellent recognition as well as professional development.
Description
The editor-in-chief is responsible for stewarding the vision of the magazine, coordinating the efforts of the editorial team and overseeing the smooth operation and timely publication of the magazine. The editor responds to inquiries from authors, works with the OLA Office regarding production and branding details, troubleshoots, edits and proofreads, and fact checks submitted articles. The editor-in-chief also writes editorials on issues of personal interest. The position requires a time commitment, on average, of approximately 15-25 hours per issue, with peak times occurring around the submission deadlines and again closer to the final production stages. 
The editor-in-chief also chairs the Open Shelf editorial board and is responsible for convening an editorial meeting at the OLA Super Conference. The position reports to the OLA Board.
Qualifications and skills
General knowledge of the editorial process (copy editing, online writing, fact checking). Writing and editing experience is an asset. 

Working knowledge of creating and publishing WordPress content; experience of e-magazines/publishing on the web 

Excellent organizational and communication skills. The ability to coordinate, manage and work to deadlines 

Ability/willingness to proactively solicit articles and recruit contributors (e.g., new columnists and feature writers)

Ability to work cooperatively with the editorial board and with the OLA Office

Good perspective on issues across all sectors of the library community. Strong networking skills and the ability to generate leads on current and relevant issues. 

The ability to lead an editorial board and writers with enthusiasm, energy, and vision. 

Must be a current member of OLA.
Application process
Please send your CV as it pertains to this opportunity, with links to samples of editing/writing, to communications@accessola.com. Short-listed candidates will be interviewed. The current editor-in-chief will provide guidance, help, and transitional support.