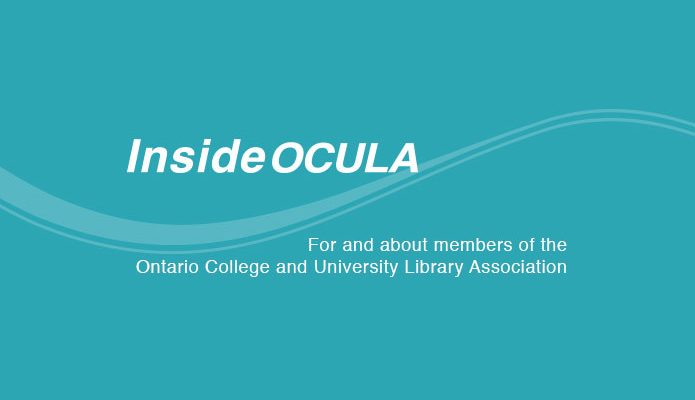 Transitions in uncertainty: a message from the InsideOCULA Editor-in-chief
By Rob Makinson
After an uncertain spring and summer and a frenetic fall, the watchwords for the coming winter are equal parts anxiety and resolve—anxiety because we do not know how long the coronavirus pandemic will continue, and resolve because we are committed to adapting and coming out the other side better than before.
That's the philosophy we have embraced on the InsideOCULA team, as we look for ways to keep this publication relevant and to create a space for dialogue and sharing when community is so needed. Speaking for myself, the crucible of the last seven months has led to regular bouts of exhaustion, mental health stresses, and isolation.
It's my hope that InsideOCULA will have renewed importance as we look to foster the connections that are so needed in this extraordinary moment, and to have the conversations necessary to take advantage of the opportunities that await us. With that in mind, I'm excited to share with you some of the changes we've implemented at the magazine in recent months, and to introduce you to our team.
Publication changes
Some brief announcements about improvements to how we do things here at InsideOCULA:
The magazine now runs on a

dynamic publication schedule

, meaning that we publish articles as soon as they are ready rather than waiting to gather them into larger issues. We're excited to get our contributors' stories to you more quickly than before!

We're exploring

new columns

, including one related to issues of equity, diversity, and inclusion (EDI) and others that tackle the bigger questions facing academic librarianship.

We've revised our

team roles and responsibilities

to reduce the burden on any one person, including by reducing the length of the volunteer commitment and re-writing our opportunities to appeal to students and recent graduates from library programs.
Team updates
Next, let's get to know the new editorial team. I am thrilled to have been joined by such a stellar team of library folks who are as passionate about sharing stories and empowering community as I am, but I'll let them speak for themselves:
Melanie Parlette-Stewart, Deputy Editor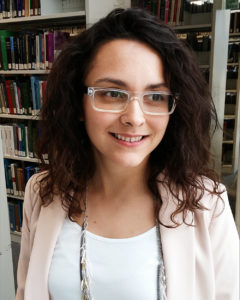 Hey, I'm Melanie and I'm delighted to be joining InsideOCULA and I'm looking forward to creating opportunities for academic library people to share their experiences. I'm currently the Head of Learning & Curriculum Support at the University of Guelph. I've previously worked in a variety of roles to support digital literacy, information literacy and elearning initiatives at the University of Guelph and Conestoga College. I'm deeply interested in how we develop a sense of community in academic librarianship and I'm excited to be a part of the InsideOCULA team. Outside of work, I'm discovering the joys and challenges of new motherhood and enjoy sharing my love of fashion as I curate "what the librarian wore" on Instagram and Tumblr.
Susan Bond, Editor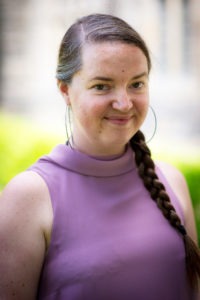 Hello! My name is Susan, and I'm currently working as a Migration Coordinator at the University of Toronto: I'm coordinating the communications, training, and user roles for U of T's transition to a Library Services Platform. While I'm a new librarian, I also have fifteen years of experience as a paraprofessional at one of U of T's federated colleges, and I'm excited to be part of InsideOCULA to help bring stories to the fore from paraprofessionals as well as librarians. Outside of the library, I'm a dramaturge specializing in production dramaturgy of classical works (and I'm always happy to explain what that sentence means if you have follow up questions!).
Nic Brewer, Editor
Hi there! I'm Nic, and I'm a writer, an editor, and a current LIS student at U of T. I'm excited to be joining the InsideOCULA team as a library rookie, with a background in publishing and arts non-profit work. I've always found the best way to learn is to dive in head first, and I'm grateful that my experience as a writer and editor has given me the opportunity to connect with college and university libraries, and to learn about the nuances and trends of the field directly from the folks at the frontlines of academic librarianship.
Nicole Doro, Editor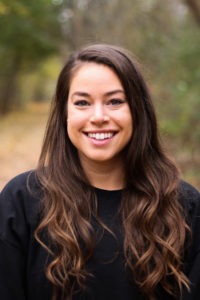 Hello, pleased to make your virtual acquaintance! My name is Nicole, and I'm a Learning Support Librarian at McMaster University. I'm also a new member of the InsideOCULA Editorial Team! Before I worked in libraries, I worked in publishing, and was also recently a Co-editor for the Canadian Journal of Academic Librarianship. Being a part of InsideOCULA marries my passions and skills for libraries and storytelling in a fulfilling way, so I am very happy to be here. Outside of libraries, I am a proud cat mom, an avid hiker and yogi, and an amateur baker.
For those of you who don't already know me, I'll quickly (re-)introduce myself too:
Rob Makinson, Editor-in-chief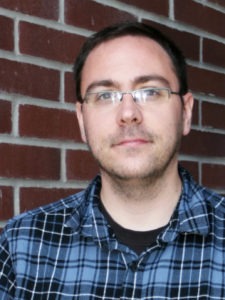 Hi, everyone! My name's Rob and I'm excited to continuing to tell the stories of Ontario's academic libraries this year. Right now, I'm working as the Coordinator, Library Communications and Liaison Librarian at U of T Mississauga, but before that I worked several contracts at Centennial College and spent a year at UBC Okanagan in Kelowna. I'm so grateful to be leading the team this year: getting involved with InsideOCULA gave me the experience I needed to land a permanent position, and I'm glad to have the chance to give back. When I'm not working, I'm usually walking, cooking, or inventing new ways to scare my friends as a Game Master in Dungeons and Dragons.
Farewells
We've also had a couple of departures from the editorial team in the last year, so I wanted to express my thanks to:
Jennifer Robinson

, my former co-Editor-in-chief, whose vision for the publication inspired many of the changes in the magazine's direction. I have taken many of my cues from her leadership, and I am deeply grateful for her mentorship over the last three years.

Thomas Guignard, our former Deputy Editor, who has left our province for Québec and whose invaluable technical expertise continues to be missed. Thomas, we look forward to welcoming you back as a contributor and sharing your latest library adventures!
Additions
The InsideOCULA team will be putting out a call for junior Editors in the new year. Keep your eyes open if you're interested in supporting the Ontario academic library community!
What's next
Before I close, a quick word about our volunteer contributors—and a pitch to get involved, of course!
We have published very few articles since the coronavirus pandemic forced the closure of campuses across the country. In addition to the increased demands on our editorial team, for whom InsideOCULA is a labour of love, we rely on the volunteerism of Ontario's library professionals to contribute articles and share their stories. We understand that making commitments as a volunteer can exacerbate what is already an extremely challenging time for all of us, but we also believe that we need community now more than ever.
We are committed to supporting academic library community without adding to the stresses and anxieties we all face. Please, send us your pitches and ideas; we promise to be flexible and to find a way to have your voice heard.
We look forward to sharing your stories. Please stay safe, stay connected, and above all, stay home!
—
Rob Makinson is Coordinator, Library Communications and Liaison Librarian at the University of Toronto Mississauga and the 2020 InsideOCULA Editor-in-chief. You can reach Rob at rob.makinson [at] utoronto.ca.