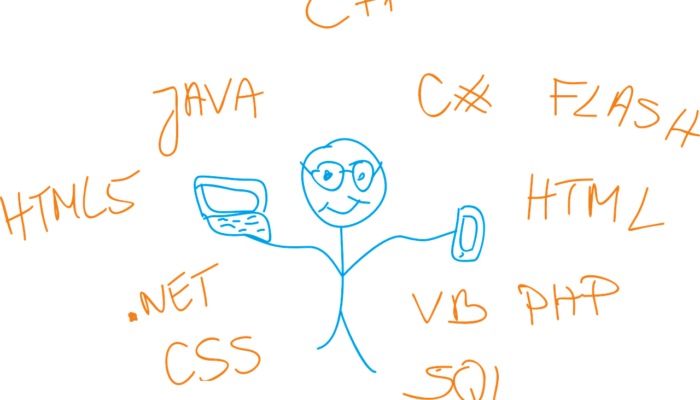 < Code of conduct/ >: Call for coding stories
While many libraries have IT departments that ensure that hardware and software are working well, library staff outside these groups may also have an interest in related issues, including coding.
We might know enough about HTML to fix a glitch in formatting in an online guide, modify a platform such as Twine, or the knowledge and ability to create our own apps. 
Regardless, coding is now taught in library programs and thus has become a part of our required skillset.
We are calling all coders (anywhere they sit on the coding continuum from beginner to advanced) for their stories about coding:
How much experience do you have and where did you acquire it?

What kind of projects are you working on that require some coding?

What kind of projects would you like to do but don't have enough coding expertise to tackle?

What are the coding languages you'd like to learn or recommend? And where can others learn these languages?

Where do you find new code and how do you store your own?

Something that we haven't thought of but relates and could others in our sector acquire coding skills?
Send us your ideas and we'll start the conversation about possible features and/or columns. Submit your ideas to Martha Attridge Bufton, Open Shelf editor-in-chief, at openshelfola@gmail.com.  This is an open-ended call … no deadlines in sight.
Image by kropekk_pl from Pixabay