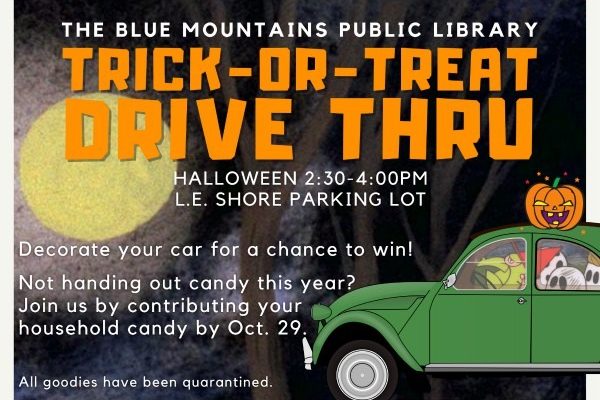 Trick or treat, lots to eat …. In the drive-thru
When the Blue Mountains Public Library (BMPL) heard that Hallowe'en would be cancelled, we put on our programming hats and found a way to offer our community a safe way to celebrate.
After placing a call to the community, we had 58 contributing households, businesses and organizations provide the candy and chips which they would have purchased if they were going to open their doors on a typical Halloween. These contributors (not donors) were celebrated in a macabre decorative display.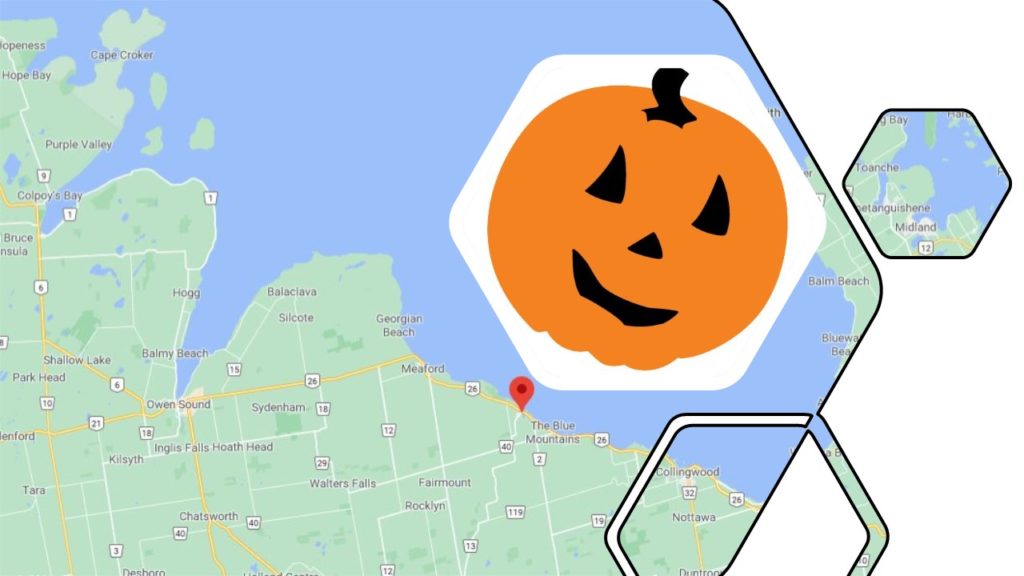 The BMPL staff sorted the contributions and then packaged the chips, playdough, pencils and oh so much candy as part of a light hearted staff meeting. The loot was then quarantined for safe distribution at the pandemic event.
More than 65 cars with over 250 ghosts, goblins, and witches drove through and collected the 10,000 pieces of loot; further showing that libraries are solution providers!
Here is our rogues gallery of the enthusiastic library staff and patrons who shared in the fang-tastic fun.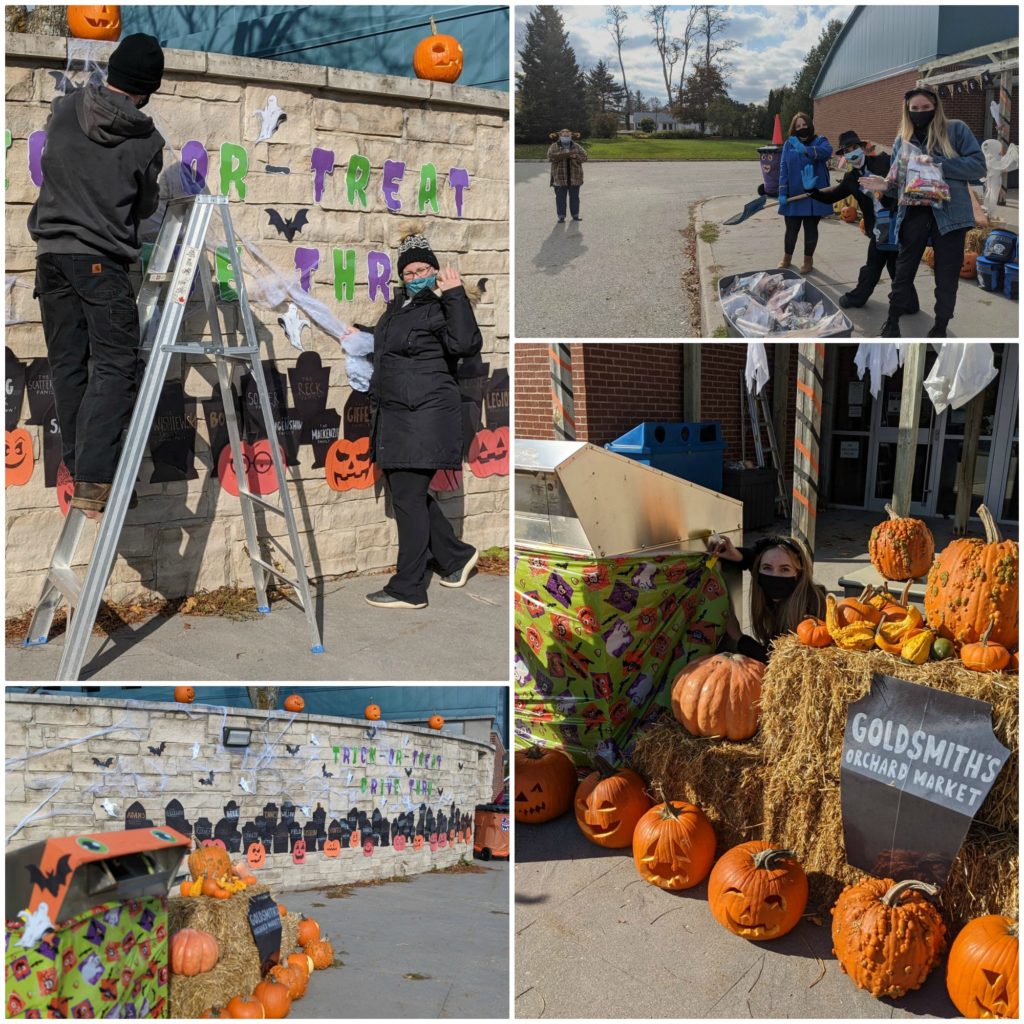 Witching you a happy Halloween! Staff at the Blue Mountains Public Library got into the spirit of this novel (pun intended) approach to celebrating Halloween. Pumpkins of all shapes and sizes welcomed more than 200 trick or treaters to a spook-tacular celebration.

Sabrina Saunders is the CEO of the Blue Mountains Public Library and the vice-president of the Ontario Library Association.