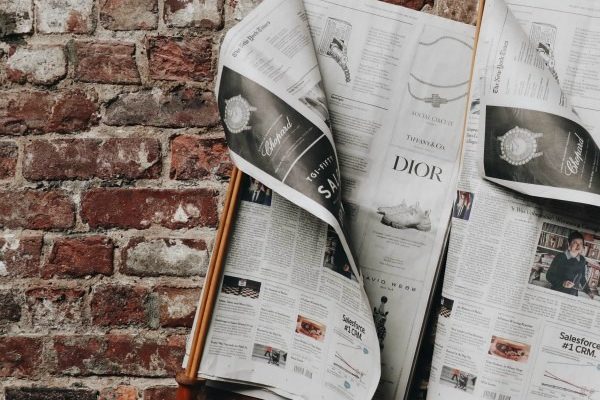 Taking responsibility: An information-seeking journey to understanding Indigenous-federal relations
My husband and I still subscribe to the print version of our local newspaper. I read the movie reviews—he reads just about everything else. And often he'll share with me a story or an opinion piece that he thinks is interesting.
In early February, my husband drew my attention to journalist Diane Francis's latest article entitled The federal government has abrogated its responsibility to hold First Nations accountable. Francis is an author, an editor-at-large with the National Post and the director of Aurizon Mines Ltd., which operates a gold mine in Quebec. Her latest book, published by HarperCollins in 2013, is entitled Merger of the century: Why Canada and America should become one country.
"Hmm," I thought. "I wonder how I would respond if a student asked for help finding sources that would contextualize this point of view."
As the interdisciplinary studies librarian at Carleton University, I support the School of Indigenous and Canadian Studies (SICS). I often work with undergrads and graduate students on a range of topics related to Indigenous and non-Indigenous relationships within the Canadian state. So it's conceivable that a student might use a popular source such as this newspaper article to explore issues related to governance and Indigenous communities. 
But where to start? 
I turned to Andrew Gemmell, who is doing his PhD at the SICS on Indigenous-newcomer histories. "Help!" I said. "How could we help someone begin to identify the key issues Francis raises and the sources needed to make sense of these issues?"
Now, this might seem to be an "information seeking" problem that is limited to an academic library setting, but I don't think so. Given the national importance of Indigenous and non-Indigenous relationships, patrons of all kinds of libraries might ask for help in finding sources that untangle an opinion piece such as Francis's editorial. 
After reading the article, Andrew confirmed my insights: The article is significant, and readers might require support identifying and navigating the complex histories and assumptions motivating the editorial. Diane Francis definitely gives us lots to think about. In particular, she seems to raise two key issues:
The nature of Indigenous-federal relations as legislated by the

Indian Act

("the Act"). Specifically the issue of community governance and, by implication, the centrality of resource-extraction projects to settler colonial concerns over Indigenous politics.

The tension between constitutional and Charter rights of Indigenous Peoples within the Canadian state and, by implication, how "individual rights" have been repeatedly deployed as a means to eliminate "Indigenous rights and aboriginal title."
We think she is also inadvertently raising two additional issues: The dangers of relying on a single source of information and of not clearly stating one's conflicts of interest.
So in this two-part article, Andrew and I will share our journey to unpacking the supposed abrogation of responsibility. In the first installment, which we will publish in the April issue of Open Shelf, Andrew dives into the question of governance and into the tensions between the Act and rights created under both the Constitution of Canada and the Canadian Charter of Rights and Freedoms.
In the second installment, which will be published in May, we look at the question of "single source" arguments, in this case, the opinions of Catherine Twinn. In both parts, we share our "information seeking" process and sources, including the works of Indigenous scholars whose thinking helps us make sense of the issues.  
Martha Attridge Bufton
Editor-in-chief
Open Shelf

Feature photo: Photo by Juliana Malta on Unsplash
---
Andrew Gemmell (MA Philosophy, NSSR; PhD student, SICS and Institute of Political Economy, Carleton University) brings a background in philosophy and critical theory to his work on Indigenous-newcomer histories and institutions and settler colonialism in the Canadian context, which focuses on the formal structures of settler colonial responsibility and accountability.
Martha Attridge Bufton (MA, MLIS, Graduate Certificate in TBDL) is the Open Shelf editor-in-chief and a member of Editors Canada. Martha is the Interdisciplinary Studies Librarian in Research Support Services at the Carleton University Library and her research interests include game-based learning and culturally responsive pedagogy. She can be reached at martha.attridgebufton [at] carleton.ca.