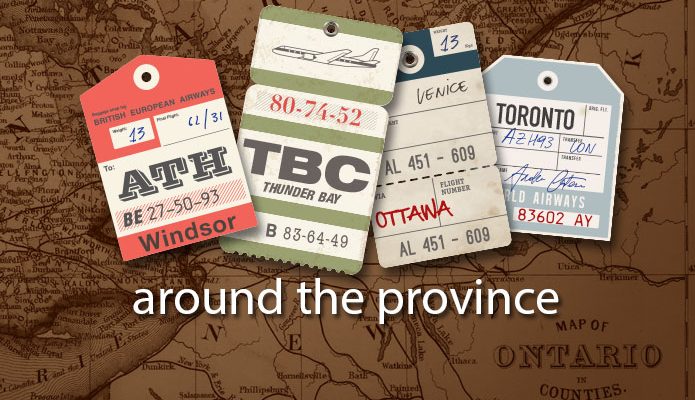 Ontario College Libraries: Meeting the Challenge of the New Normal
Librarianship at Ontario colleges has changed significantly since the pandemic. Eva McDonald explores new challenges facing librarians, and how best to meet these challenges.
By Eva McDonald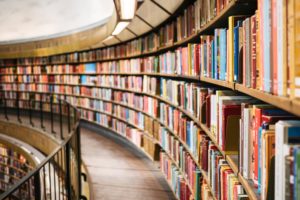 The Challenge
The academic landscape at Ontario colleges has changed dramatically in the past few years, and the global pandemic has only accelerated these changes. Ontario colleges are ushering in a new era with an unprecedented increase in online and hybrid courses. These courses are delivered in multiple modalities – in-person and online, synchronously and asynchronously – which provides students with a rich variety of choice to select the method of learning that best suits them and their life situation. A game-changer is the recent announcement in April 2022 that colleges will be allowed to offer new three-year and four-year degree programs in an effort to increase the labour pool in some sectors, such as the automotive and healthcare industries.
These changes, while positive, present many challenges for library services with fixed staffing numbers and budgets. Simply stated, libraries will be asked to do more with the same staffing levels. Some major projects and services that will be affected include the following: hybrid bibliographic instruction, hybrid library programming, new degree program offerings and new all-online programs, adapting to a new enterprise system and adjusting workflows to accommodate new services made possible by the library services platform such as inter-college Resource Sharing and a new repository solution, the development of an analytics strategy to capture this new work, and necessary new skills development in the areas of UX, UDL, and OERs, data expertise, coding in HTML, CSS, and JS, and more.
In addition to this increased workload, a new generation of students has become accustomed to remote learning and expects round-the-clock support for their studies. No longer are research questions confined to 9-5 working hours, and services that were formerly offered exclusively in person, such as 1:1 research sessions with a librarian, are now expected to be available daily, from early morning to late evening, in order to accommodate early risers, night owls, working students, students with young children, and even long-distance and overseas students working in different time zones.
Meeting The Challenge
As the Ontario colleges enter the post-pandemic reality, students do not expect to return entirely to the old model of in-person learning. The genie is out of the bottle, and both students and faculty expect round-the-clock service delivery and support with much faster response times. The question for libraries is, how can we best serve our library users in this new reality? How do we continue to do more with the same pre-pandemic staffing levels? The answer is right in front of us, and it was tested and executed successfully during the pandemic: college librarians are more productive working according to self-determined schedules from a location of their choice.
Self-directed and flexible work schedules for librarians is proven to increase convenience and satisfaction for students and faculty, increase productivity for librarians, and improve services that enhance the reputation of the library and emphasize its indispensability to the college.
Autonomy over scheduling and location of work will give librarians precious time that instead of being wasted on commuting, can be used for new skills development. Many of these critical skills are needed by the library right now, but few librarians possess competence in areas such as copyright and transactional licensing, data and analytics, makerspace and emerging technologies, coding, UX and universal design for learning, and more.
The idea of librarians having the freedom to decide how, when, and where to best serve the student population and accomplish their own work may be a challenging thought for management accustomed to the pre-pandemic ways of working, but two articles on library management and leadership indicate that managing self-directed librarians is not new, and implementation of flexible work arrangements and work-life balance policies lead to enhanced librarian performance.
In 2021, Hosoi, Reiter, and Zabel investigated the views of senior library management in academic libraries with ARL membership around flexible work arrangements, based on their COVID-19 experiences. They focused on flexible work arrangements that gave employees more autonomy regarding work location and scheduling. Their findings on the implementation of flexible work arrangements include:
An increase in productivity if technology and tools are available

Positive implications for library space, recruitment and retention, and overall productivity

Realization that employees have different flexible work arrangement needs

Flexible work arrangements allow focus on high-level work while automating repetitive tasks and accelerating collaboration.
Even before the pandemic, in a 2018 article, Townsend and Bugg examined the implications of policies focusing on work-life balance for librarians. Their findings concluded that most library policies do not take into account the "uniqueness of Librarians as a distinct workforce population." They point out that while librarians often have the same responsibilities as their faculty peers, they do not benefit from the same independence and work autonomy given to faculty, both of which lead to a better work-life balance. They conclude that better policies contributing to work-life balance would benefit job satisfaction, increase motivation, and increase retention. Among their recommendations they state, "The large number of librarians reporting the need for greater work schedule flexibility suggests it is a key area of focused improvement."
The increased librarian autonomy explored in these two articles has become a concrete practice for librarians in the California Faculty Association in their 2022-2024 contract (https://www.calfac.org/contract/). While working remotely throughout the pandemic, librarians realized they were serving students better and were more productive, leading to a change in their collective agreement allowing them to negotiate their place of work with their manager.
Summary
Like the California librarians, Ontario college librarians have experienced first-hand the real possibilities of serving students better and accomplishing tasks as explored by Hosoi, Reiter, and Zabe (2021). Librarians have also benefited from the enhanced work-life balance described by Townsend and Bugg (2018), leading to increased job satisfaction and improved mental and physical wellbeing. In general, flexibility has allowed librarians who are parents to complete work around family schedules. Working away from noisy shared office spaces allows for greater concentration on research, tasks, and class preparation. Time normally spent commuting and settling into the office day issued instead for working. The professional judgment of librarians on how and when to serve students and get other work done has served the library well during the pandemic and can continue to do so as the world shifts to a new normal.
References
California Faculty Association. (2021, October 27). Librarians advocate for permanent work schedule flexibility in work contract. https://www.calfac.org/librarians-advocate-for-permanent-work-schedule-flexibility-in-new-contract/
Hosoi, M., Reiter, L., & Zabel, D. (2021). Reshaping perspectives on flexible work: The impact of COVID-19 on academic library management. portal: Libraries and the Academy, 21(4), 695-713. doi:10.1353/pla.2021.0038.
Townsend, T., & Bugg, K. (2018). Putting work life balance into practice: Policy implications for academic librarians. Library Leadership & Management, 32(3), 1-30.
Eva McDonald is the Systems and Electronic Resources Librarian at Centennial College. You can reach her at emcdonald@centennialcollege.ca. Thanks to Patricia Buckley at Sheridan College for her research help.