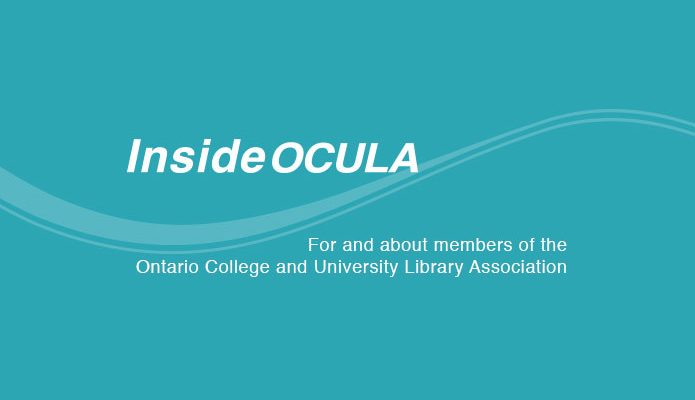 Building Trust: Institute for Aboriginal Research Ethics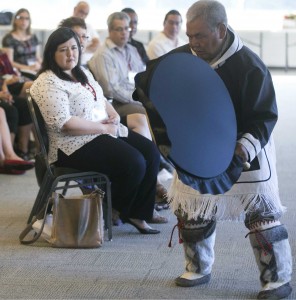 As an oral historian, I know that the success of my research depends on earning the trust of those who share their stories with me. Researchers working with Canadian aboriginal communities also must gain the trust of their participants, but many are hampered by a legacy of anger and fear felt by First Nations, Metis and Inuit peoples towards the research process. This summer, I attended the pilot of a groundbreaking research ethics institute that Carleton faculty and staff have designed to help overcome this systemic mistrust.
Facilitated by Carleton professors Katherine Graham and John Medicine Horse Kelly, (Haida, Skidegate Village, Haida Gwaii, B.C.) the Summer Institute on Aboriginal Research Ethics was held on campus Aug. 25-26. With funding from the Tri-Council Secretariat for Responsible Research, organizers at Carleton developed the two-day pilot as a safe space in which attendees could be introduced to and explore the key principles for conducting research with First Nations, Metis and Inuit peoples.
Elders Dorothy Meness (Algonquin, Kitigan Zibi Anishinabeg) and David Serkoak (Inuit, Arviat, Nunavut) welcomed participants to the institute. Guest speakers such as Kahente Horn-Miller (Kanien'kehá:ka, Kahnawake, Que.), Carleton's 2014 New Sun Visiting Aboriginal Scholar, spoke on a range of topics including the historical context for research on Aboriginal peoples, the importance of traditional teachings, and the guiding principles found in key frameworks such as the Tri-Council Policy Statement: Ethical Conduct for Research Involving Humans and the Indigenous Ownership, Control, Access and Possession statement on self-determination in health research. As the capstone activity, participants created research proposals that were then presented to and critiqued by a mock research ethics board. The 30 attendees of the institute came from across Canada, and represented aboriginal communities as well as national funding institutions including the Canadian Institutes of Health Research.
Kelly, a Carleton journalism professor, believes the need for such training is urgent. Historically, "some researchers have worked well with the communities, but too many have conducted their projects on their own terms," Kelly said. As such, they have created "intense distrust" within First Nations, Metis and Inuit communities because "well intentioned or not, the ones who fail to learn our ways utterly fail to respect that which is important, special and sacred to us."
Graham, senior advisor to Carleton's provost, agrees. She has been doing research on aboriginal and northern development for more than 40 years and "has seen the good, the bad and the ugly." Although she recognizes that many researchers have "learned and shared" their best practices on community-based research, she understands that "we still have a huge need to learn together about what needs to be done."
Organizers developed the pilot over the past year and now are looking forward to using participants' feedback to design and implement a 10-day institute planned for 2015. Mallory Whiteduck (Algonquin, Kitigan Zibi Anishinabeg, Que.), Aboriginal Cultural Liaison Officer for Carleton's Centre for Aboriginal Culture and Education, is a member of the organizing committee and believes that both participants and aboriginal communities will benefit from this training.
As Whiteduck points out, "researchers will arrive in communities from a place of knowledge about the fraught history of Aboriginal research in Canada … (and) will know about and be able to use culturally grounded, decolonizing research methods and approaches."
Martha Attridge Bufton is a Subject Specialist (Canadian Studies, Indigenous Studies, Child Studies and Social Work) at the Carleton University Library  and Editor-in-Chief, InsideOCULA.