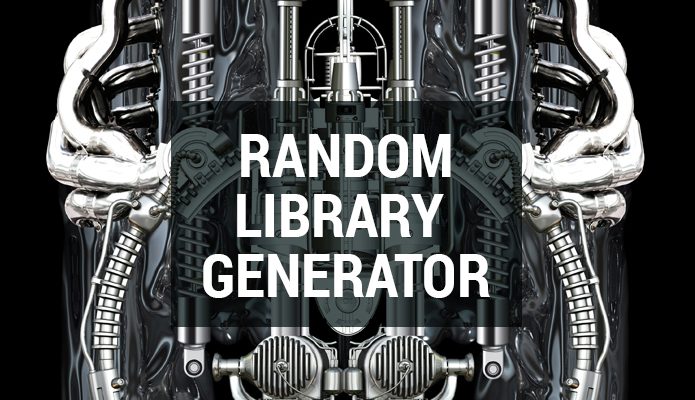 Meet one of OLA's 5,000 members. An interview with random OLA member #36: Autumn Piette -Reference and Information Literacy Technician, Seneca College, King City, ON.
I worked closely with Autumn for two years, so it was great to get this chance to reconnect and ask her some slightly strange questions. For a variety of reasons, we ended up communicating via email and text, which was more fun than I would have thought. We talked about technology, television and feminism (which pretty much sums up many of our conversations over the years).
Tell me about your current position.

I am a Reference and Information Literacy Library Technician at Seneca College.  I have been working there for 17 years. It's my job to facilitate library workshops on academic honesty and citation and first-semester library orientations. I also assist in the creation, development, and implementation of our online information literacy learning objects.  I help students in person at our user services desk as well as virtually (with askON). Oh, and I am chair of the subject guide committee.
How has your role changed in the time you have been at Seneca?
Just like the role of libraries and librarians is changing and evolving—so is the role of the library technician.  I find the library technicians at Seneca are learning to take on a larger role in digital technology, with many of us supporting The Sandbox (a digital media/maker lab).
Because I was lucky enough to work there, I know that the King campus is a pretty special place, but other people might not be aware. What are some of the cool things about it?
Oh—off the top of my head? Gosh, that's hard. The campus sits on 700 acres of the Oak Ridges Moraine, and we have our own lake and island, so it's a pretty unique setting for a Southern Ontario college campus. It's also the home to Eaton Hall , the Eaton family's original summer home. The location is used for many television and film shoots.  At one time the front entrance to the campus was made up to look like a state penitentiary. The David Cronenberg film History of Violence was filmed there, but sadly I never saw Viggo Mortenson (trust me, I tried). We also have a Polar Bear Dip in the lake every March to raise money for our campaign for students.
Please complete the following sentences.
I am going… to embrace ALL Apple products.  I have an iPhone and iPad, but am leery of all other Mac items… even the ones in my own house.  However, many Sandbox workshops run in conjunction with Mac products so it's time for me to get fully on board.
I am loving… the fact that it is finally warming up!  I am so ready to just throw on flip-flops and head out the door!
I am reading … Kelly Oxford's When You Find Out the World is Against You: And Other Funny Memories About Awful Moments. I'm not ashamed to admit I'm a social/media pop culture junkie.  And reading someone else's awful moments is cathartic.
I am watching… I am obsessed with The Handmaid's Tale right now—so amazing considering the anti-feminism backlash of today's Trump world.
I am using … Pinterest to literally run my life. Pinterest please tell me what to cook and wear—and also please inspire me to be healthy—or just read about healthy lifestyles online???
I am trying… to embrace the imperfect messiness of life and not be so rigid and scheduled. I'm failing miserably by the way.
I am excited … about all the interesting summer projects that we have going on at Seneca Libraries.  I'm so fortunate to work in an atmosphere that embraces change and innovation.  We are encouraged to take chances and see what the outcome is.
Fiona Inglis is a Liaison Librarian at Wilfrid Laurier University. The Random Library Generator column interviews OLA members; the current interviewee was selected by the previous interviewee.