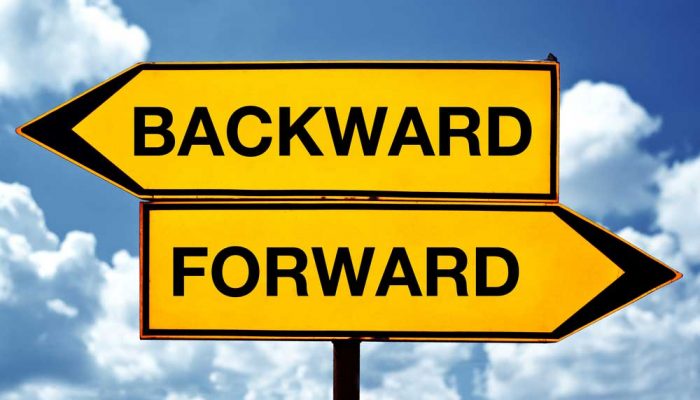 Looking Backward, Moving Forward: Ho-OPLA Reflects Decades of Changes
This first installation of Open Shelf marks some important changes, as Access, the print magazine becomes Open Shelf online, and its regular OPLA column comes under the guidance of Catherine Coles, a new editor. Since the first paper edition of Access landed on librarians' desks almost 20 years ago, and Ho-OPLA's first e-issue popped up in members' in-boxes 10 years ago, how the world accesses and uses library collections and materials has undergone significant changes. In this installment we take the opportunity to look back on these changes, and to look forward to new developments.
Lifelong Learning
Libraries have always been centres for lifelong learning but the process is changing. "There will be an increased emphasis on literacy," predicts Barbara Clubb, former City Librarian at Ottawa. Not just basic literacy but other types will become equally important, such as financial, law, numeric, electronic, and health literacy. Wendy Newman, a long time public library advocate and Senior Fellow at the University of Toronto's iSchool, predicts that "libraries will have to take on new roles, investigating new ways of teaching, sharing information, using such vehicles as MOOCs, and supporting an increasing number of distance learners in a variety of ways."
Partnerships
Community-led libraries ramp up community partnerships, a change of focus from consulting or collaborating, to working together much more closely, or even being led by community partners. "What I'd pick for a key trend would be the emergence of the community-led library (and librarian, I suggest)," says Sam Coghlan, former CEO of Stratford Public Library. Here, Coghlan highlights Working Together, a project to which he awarded the OLA President's Award for Exceptional Achievement in 2009. The Working Together project, spearheaded by Vancouver Public Library, Regina Public Library, Toronto Public Library and Halifax Public Libraries, advocates a model for library services emphasizing community consultation, collaboration and a willingness to change in order to meet community needs.
Collections & Services
The types of materials shared by libraries have undergone significant transformation, from books only, to records, to VHS, to DVD, to downloadable content. "When I started working in libraries, DVDs were JUST beginning to be provided to the public, and CDs were still jealously guarded," says Julia Merritt, CEO of Stratford Public Library. "Now there's a huge variety of digital materials which our customers deeply appreciate, even though there's a corresponding set of mazes to navigate in order to get access for the public on the same level as print books." New formats benefit people with busy lives, and also better serve those with disabilities. "Customers expect staff to know," says Clubb, and they expect everything instantly, and on their mobile devices. "We now see that students type essays on their phone, and come to the library expecting to print."
The Library As Place
"Since I graduated I've seen many more articles, webinars and conferences about how to re-purpose library spaces, as maker spaces or community spaces for example, and about whether e-books are a threat or an advantage for us," says Chantale Boileau of Barrie Public Library and the OPLA Council. "Watching the various approaches as libraries come to terms with these developments by re-envisioning their libraries gives us potential models for the direction of our own libraries." According to Ken Roberts, former Hamilton Public Library CEO, libraries are becoming destinations, moving from consumption to creation. They are "places where people gather, learn from each other and then use new skills, rather than places where people borrow books."
New Roles For Staff
As technology reduces the amount of repetitive tasks—for example, it's no longer necessary to catalogue and process downloaded material—staff responsibilities will change. "Staff will be more proactively involved in meeting community needs. Rather than sitting at a reference desk, professional librarians will be spending extended time working one-on-one with customers with complex issues," says Roberts.
Greg Hayton, CEO of Cambridge Libraries, believes that the changes experienced by public libraries in the past five years have been incremental, merely variations on a theme, but that we are now approaching a point of rapid change where the role of librarians may soon be rendered unrecognizable. "The last five years have seen Google searches become universal as the key source of public information, instead of public library reference staff, and, of course, the e- reader emerged as a viable replacement for the printed book. Between them, these two electronic alternatives are in the midst of changing not only how public libraries do business but also, raising the question of whether the public library will, in fact, remain recognizable as a public institution in 10 years," says Hayton.
Succession Management And Leadership Development
Leadership development is another key trend, with the development of new programs such as SOLS APLL -Advancing Public Library Leadership, and the Public Library Leadership Fellows Institute, delivered in partnership with the U of T's iSchool and sponsored by CULC/CBUC. "At a time of unprecedented pressures facing the public library, and uncertainty about its future," says Anne Marie Madziak, a SOLS consultant and an APLL instructor, "leadership development is imperative for the public library community."
Advocacy
Funding—or lack thereof—has been a consistent theme in the past, and will likely continue to be a concern, and librarians will have to increase their focus on advocacy. "For me the biggest, and most recurring issue is the struggle to change our internal culture and our external presentation of that culture," says Merritt.  "Although the changes we have made have been significant in our eyes, they do not appear substantive to the outside world.  Succeeding at this will be imperative in the coming years."
"We are still struggling to find the tools to improve our game," adds Newman, who has made advocacy a personal priority. "Bookstores are not our competition. We compete for funding with any municipal service for which they can make a case." Boileau notes that tools used for evaluating and proving success are also changing, "We are moving away from only evaluating our libraries with statistics for programs, circulation and the number of people passing through our doors. Now we ask about relationships with our communities and the economic and social impact we have on them." Likewise, Clubb stresses the importance of "falling in line with the local municipality's priorities, and defining their return on investment."
Moving Forward
As with public libraries themselves, Access and HoOPLA will be evolving, moving forward to new horizons, while building on the strengths of the past.
Catherine Coles, OPLA Divisional Editor, is the Manager of Library Services/County Librarian for the County of Lennox & Addington. She can be reached at ccoles [at] lennox-addington.on.ca. Rudi Denham, former Ho-OPLA editor, is the CEO of St. Thomas Public Library.  Thank you to Chantale Boileau, Barb Clubb, Sam Coghlan, Greg Hayton, Anne Marie Madziak, Julia Merritt, Wendy Newman and Ken Roberts for their insights.
Resources