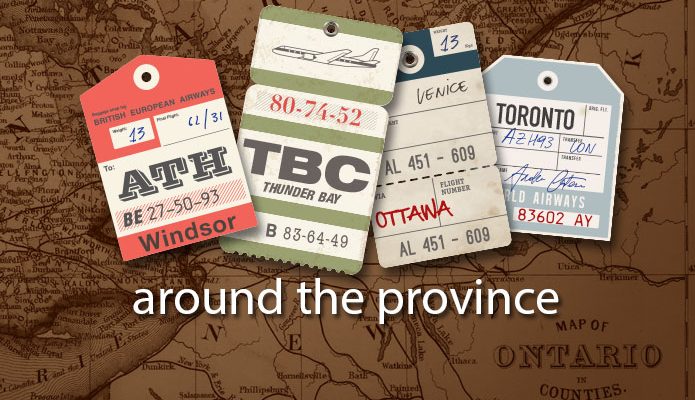 Science Literacy Week: Libraries Come Together to Celebrate Science
The inaugural Science Literacy Week took place from September 22–28 at institutions across Toronto, including the Toronto Public Library, University of Toronto, Mississauga Public Library, and York University. The week-long event brought members of the public into libraries to celebrate the wonder and skepticism of science through displays, lectures, demonstrations, and film.
Science Literacy Week is the brainchild of Jesse Hildebrand, a recent University of Toronto graduate who is passionate about communicating science to the public. When asked why he chose to partner with libraries for this event, he said:
"Libraries have an unbelievably large reach to the public, they are designed with the sole goal of sharing and communicating information, they inspired me as a kid and most of all, I have found librarians to be as a group the most helpful people I have ever met. They are always keen to provide information, to get excited about ideas and to help make them come to fruition."
Some of the highlights of the week included:
Preparations for next year's Science Literacy Week have already begun with plans to spread the event throughout the province and beyond. If your library is interested in participating, please email Jesse Hildebrand at jessehildebrand [at] gmail.com.
Jacqueline Kreller-Vanderkooy is a Physical Sciences Librarian at York University Libraries in Toronto. She can be reached at jkvan [at] yorku.ca.