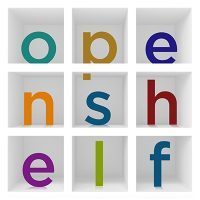 What's New in Open Shelf February 1, 2015
What's New in Open Shelf? is a Table of Contents of sorts. Open Shelf publishes when we have compelling new material. Every two weeks is our plan.
In this release we interview Seth (!), say goodbye to Robin Bergart and welcome to Adele Magowan, explore a dark time in Cambodia's history, and help you empower readers.
Seth is an internationally recognized cartoonist. His work is distinctive and thoroughly engaging. Seth was interviewed a few days before his keynote address to the 2015 Ontario Library Association SuperConference in Toronto.
Random Library Generator is one of this magazine's longest running columns (it started in Access and continues in Open Shelf). The creative genius (and disruptor) behind it is Robin Bergart from the University of Guelph. Robin is retiring from the column (but not from the profession!) and Adele Magowan is taking over the helm. Fittingly Adele Magowan is the subject of Robin's final interview.
Keeping Current is a column about recent books, articles, and other media of interest to those involved in libraries. In this release Jennifer Dekker reviews Archiving the Unspeakable: Silence, Memory and the Photographic Record in Cambodia by Michelle Caswell. Not for the faint of heart but replete with insights for archives and information science.
Taking a small liberty with a well known quote, "Give a reader a good book and you feed her for a day; teach a reader how to find a good book and you feed her for a lifetime", Pauline Dewan explores how we can empower readers in their search for the next good read. "Do-It-Yourself Readers' Advisory: Empowering Users" continues our popular Readers' Advisory feature.
As always, let us know what you think of Open Shelf.
…Mike Ridley
Editor-in-Chief, Open Shelf