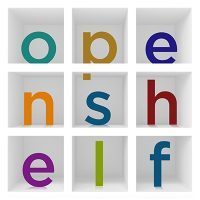 What's New in Open Shelf: July 1, 2016
What's New in Open Shelf? is a Table of Contents of sorts. Open Shelf publishes when we have compelling new material. Every two weeks is our plan.
In this release we feature library horticulture (!), local authors, science week, InsideOCULA, and moving on.
Think of it as library horticulture: growing and nurturing a more expansive library. In Gardens and Orchards: Programming and Collection Development R.A. Priddle explains.
Solving the Local Author Dilemma (from Julie Wendland) tackles the sometimes sensitive issue of how to involve and engage the many writers in your own community.
In its first year (2014), Science Literacy Week had 5 events in Toronto, in its second it had 300 events in 40 cities. What could happen in 2016 in your library? The founder Jesse Hildebrand tell us in Science Literacy Week: Why Your Library Should Participate.
The July issue of the InsideOCULA Newsletter is a special issue focusing on job-seeking in academic libraries guest edited by Paula Cardozo and Sophia Apostol. It includes seven articles on job seeking, interviewing, and negotiating.
And finally, it's time to move on. In this issue's Editorial, Transition, I discuss my decision to step down as Editor-in-Chief of Open Shelf. OLA is looking for a new editor, perhaps it is you?
As always, let us know what you think of Open Shelf.
…Mike Ridley
Editor-in-Chief, Open Shelf
@OpenShelfOLA