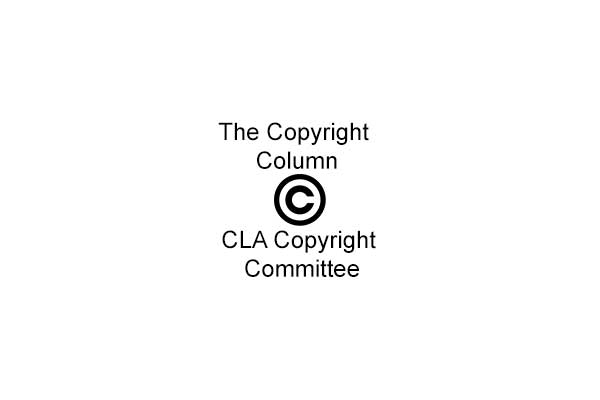 Copyright in Photographs in Canada Since 2012
Photographs perform a unique function because they capture moments in time and that capture is contemporaneous with the subject of the photo: "[a] writer doesn't necessarily have to be there to produce a story. A photographer, on the other hand, must be at the event when the event happens."
In 2012, the Copyright Modernization Act changed the Copyright Act in terms of application to photographs.  This column will first discuss how copyright now applies to photographs in Canada (who owns copyright and how long it lasts) and then describe the new users' right now available in respect of commissioned photographs.
---
Margaret Ann Wilkinson (mawilk [at] uwo.ca) is Canadian Library Association Copyright Advisory Committee editor for The Copyright Column. These copyright columns are authored or co-authored by members of CLA's Copyright Advisory Committee and are published after peer-review by the rest of the Committee. The opinions expressed in these columns are those of the authors and do not represent the position of the Committee, of CLA or of OLA on any given topic. No column is intended to provide legal advice.
---
The history of photographs in Canadian copyright law is complicated. In the past, the Copyright Act gave "unique treatment to photographic works in three main areas: authorship, term of protection, and ownership." Industry Canada has attributed that old Parliamentary attitude to copyright in photographs to the days "when photography was commonly regarded as an industrial operation rather than a potential art form and when the inadequacy of early photographic equipment restricted a photographer from expressing 'originality' in his or her work."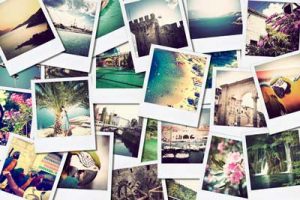 As this column will fully explain, the result of the 2012 statutory amendments is that the treatment of photographs under the Copyright Act was changed so that there is now no difference between the treatment of a photograph and the treatment of any other work.  These changes came into effect on November 7, 2012 but they affect all photographs in existence in Canada as at that date.  This does not mean that all photographs in existence in Canada are now in copyright:  but it does mean, as fully explained in this column, that:
All photographs are in copyright in Canada if the photographers are still alive; and
All photographs are in copyright in Canada if their photographers have died within the past 50 years.
No photographs are in copyright in Canada, at the time of publication of this column, if their photographer died more than 50 years before December 31 of this year (2015).  Moreover, as the column begins by explaining, all photographs in Canada are now owned by the photographer who took them, from the time of the taking of the photograph – unless that photographer took the photograph as an aspect of her or his employment, in which case, though the photographer remains the "author" of the photograph, the initial ownership of the copyright in the photograph will lie with the employer (even if that employer is a corporation rather than an individual). The ownership of the copyright in a photograph in Canada now has no relationship to the question of how long the copyright in that photograph lasts: even where a corporation has come to own copyright in a photograph (either because it was taken as part of the photographer's employment or because the photographer later transferred the ownership of the copyright to a corporation), how long the copyright in that photograph remains a function of how long the photographer lives (and lasts for 50 years after that photographer's lifetime).
These are dramatic changes and there is some confusion in the literature about them, as will be discussed.  The result is that some photographs that have previously been in the "public domain" in Canada, unencumbered by copyright, are now no longer able to be used without permission of the copyright owner.  The other result is that whereas people who commissioned photographs in Canada generally became the owners of copyright in those photographs, this is not the case now in Canada.  However, as will be explained at the end of this column, Parliament has now created a new, specific, users' right for those who have commissioned photographs.
[Editor's Note: Open Shelf is collaborating with the CLA Copyright Advisory Committee to publish their authoritative and insightful articles regarding copyright issues in Canada. These contributions are longer than typical Open Shelf articles, and contain the appropriate references and footnotes necessary to fully discuss issues regarding copyright. As a result, only the "Introduction" to this article is published here. The full article is available as a PDF via the link below.]
Copyright in Photographs in Canada Since 2012
by Margaret Ann Wilkinson, Carolyn Soltau and Tierney GB Deluzio
Margaret Ann Wilkinson, Professor of Law and Director of the Intellectual Property, Information & Technology Area at Western Law, is a past winner of the OLA Les Fowlie Intellectual Freedom Award and has worked with IFLA at World Intellectual Property Organization meetings in Geneva. Dr. Wilkinson's article, with Tierney GB Deluzio, on "The Term of Copyright Protection in Photographs" is forthcoming in the Intellectual Property Institute of Canada's Canadian Intellectual Property Review.  
Carolyn Soltau is currently a Research Librarian with The Province newspaper and also works as Reference Librarian at Douglas College and Kwantlen Polytechnic University. She is a member of the Canadian Library Association Copyright Advisory Committee and is the Vancouver Director for the Special Libraries Association Western Canada Chapter. She holds a Bachelor of Arts in History and a Master of Library and Information Science from the University of British Columbia.
Tierney GB Deluzio is a second year law student at Western University. Prior to law school, Tierney completed a Bachelor of Engineering Science, specializing in biochemical engineering, and Master of Engineering Science, with a focus on biomedical applications. Already a member of the Professional Engineers of Ontario Student Membership Program, Tierney is now looking forward to working in law firm Smart & Biggar's Toronto office in the summer of 2016.