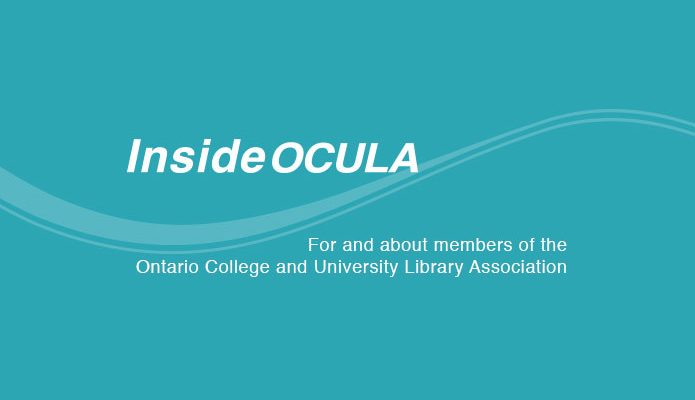 InsideOCULA newsletter: February 2017
So, this is goodbye: after joining the InsideOCULA editorial team in 2012 and moving through the ranks, so to speak, my term as editor-in-chief has ended. It has been my privilege to be part of a publication that plays a vital role in sharing news, ideas and inspiration with Ontario's academic library community.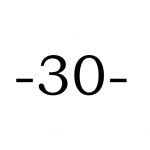 It has been a bumpy ride, at times, as the newsletter adapted to new technologies, platform changes and varying production schedules. But, thanks to the dedication and skills of my collaborators, we've managed to survive and thrive.
I'd like to express my particular gratitude to Martha Attridge-Bufton, who selected Jenaya Webb, Carey Toane and I to help her transform InsideOCULA from PDF document to an interactive web publication back in 2012. Martha's fearless leadership was an inspiration to her editorial team and I'm excited to see what she'll do as new editor-in-chief of OpenShelf.
I'm also grateful to my current editorial team, Graeme Campbell and Michel Castagné, for all the expertise and commitment they've brought to the newsletter. I'm thrilled that they'll be moving forward as co-editors-in-chief and look forward to seeing InsideOCULA grow and flourish under their direction. (New editorial team members are needed!)
Mike Ridley has been endlessly supportive and patient as we adjusted to publishing on the OpenShelf platform: thanks Mike! Also in order is a special thank you to OCULA Council past-presidents Shanna Pearson and Denise Smith: your advocacy has been much appreciated.
And last, but by no means least, I want to extend my sincere appreciation to everyone who has taken the time to share their expertise and insights by writing for InsideOCULA. Our writers – and our readers – are the lifeblood of this newsletter.
***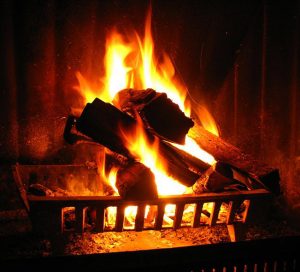 February may be a cold, grey, endurance-challenge of a month, but you'll find this issue full of invigorating reads sure to fire up your thinking.
Learn how Ontario's college libraries and their partners are collaborating on a project to provide easy access to open learning resources and services via The Learning Portal.
Ever wonder how many of your colleagues have tenure or how many peers are in your age group? Thanks to the Canadian Association of Professional Academic Librarians, we now have answers to these questions and more, contained in data from CAPAL's first academic librarian census. Glean highlights and other information about survey results in Who is the Canadian academic librarian.
Data management is a hot topic for academic libraries, so it's timely for 11 institutions to collaborate on a survey to understand how researchers are currently managing their data and what supports they may need. Read more in this month's Research Spotlight.
Some updates from the fine folks on OCULA Council:
this year's spring conference will be held on April 28 in Hamilton with a theme of Storytime! Using narrative to represent ourselves, our work, and our libraries. Lightning talk proposals are due Feb. 17.
Denise Smith winds up her term as 2016 president with gratitude and a welcome to incoming president Sarah Shujah.
And finally, a reflection on moving from LIS theory to practice from Nikolena Likarevic, an MI student at University of Toronto who recently completed practicum projects for InsideOCULA and OpenShelf. Thanks to Nikolina's hard work, six issues of InsideOCULA which had been inaccessible due to technology challenges are now available on OpenShelf. You can access Winter 2012, January 2013, Spring 2013, Summer 2013, Winter 2013 and Spring 2014 via our Archives page.
Enjoy!
Elizabeth Yates is Liaison/Scholarly Communication Librarian at Brock University and Editor-in-Chief (outgoing) of InsideOCULA. She can be reached at eyates[at]brocku.ca