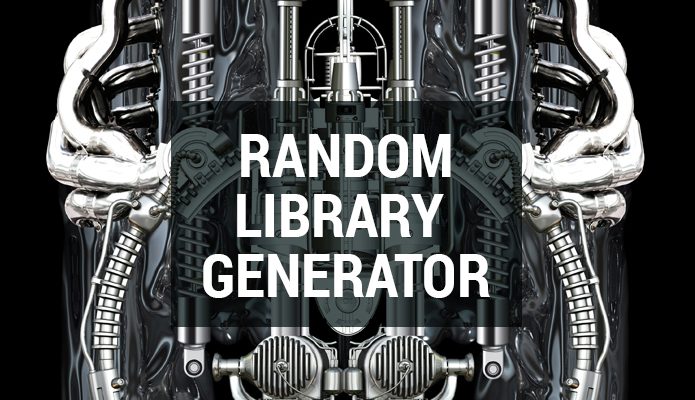 Meet one of OLA's 5,000 members. An interview with random OLA member #36: Amanda Fudge: Library Manager/Executive Director of the Waterloo Region Law Association, Kitchener, Ontario.
Given the proximity of our workplaces, we decided to meet in-person and Amanda gave me a fascinating tour of her library. We talked about confidentiality, what lawyers do to relax, and what the most essential item in a law library is (you might be surprised).
How did you become a law librarian?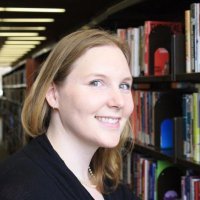 It was a little bit of a weird route. In fall 2005, I attended Loyalist College for my paralegal diploma. The semester we graduated, students were informed that the Law Society of Upper Canada was taking over the regulation of paralegals and therefore none of us were accredited. I was left in limbo after investing two years of my life, so I enrolled at Carleton University to study criminology with a concentration in law. When I finished, I realized that research was the part I enjoyed most. Law school wasn't for me, so I decided to go to library school instead. Then came the hard part—I had to break the news to my parents: "I know I already spent five, six years studying law but I'm going to go and study a two-years masters in something completely different." My poor dad was like, "Do you mean the public library? But you never go to the library! Do libraries even exist anymore? What do you mean?" I graduated with my MLIS from the University of Western Ontario in 2012. I put in my due diligence with contracts and landed my first full-time gig at the front desk here at the Waterloo Region Law Association (WRLA). After three years, I've worked my way up and am now the executive director of the WRLA and my job title is Law Library Manager. This job uses all of my education and the compensation is fair, so it all worked out in the end.
Tell me a little about your library.
The candy dish is very important. If the printer is broken and the candy dish is empty, you will get more complaints about the candy dish than about something as essential as a printer, book, or database. It is a line item in the annual budget.
We're a little bit of an odd set-up because we are 99% private but the public sector does allow us to exist. Technically, we are a not-for-profit (NFP) and each association has to ensure they maintain their NFP status. Our funding comes from our annual association membership fees and from a portion of the Law Society of Upper Canada's membership fees. The Law Society collects the portion, called the "Library Levy" from each licensee which then goes to LibraryCo, another private entity for which the Law Society is one of three owners. In order to fully understand it all, it takes a few charts, steaming beakers, and a montage. Each Superior Court building has a library—it is legislated—so we are leasing private space in a public building. The library is not open to the public even though it is in a public building. We really fall into every loop hole and grey area that exists.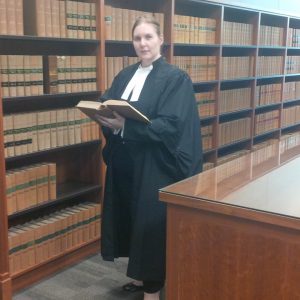 We are a non-profit and so, if we have a surplus, we try to give back as much as we can. For example, we provide multiple entrance awards that are available to students attending almost all law schools across Ontario, as well as, two annual paralegal awards for Conestoga College. With this year's surplus, we lowered our membership fees and last year, we bought loaner robes for out-of-towners who suddenly find that their robes don't fit like they used to, or they forgot their tabs, cuff links, etc (if they ask for safety pins or paper clips , chances are they need cuff links and are too embarrassed to ask). We ordered a range of robing sizes and then played dress-up. We figured if we had ordered correctly, staff members of various shapes and sizes should be able to find a set that fit.
The tour
The library is not just a library because we are also the regional law association, so we are sort of a hub. The library portion has electronic resources and a smaller print collection as many resources are now available digitally. We used some of the old books that we couldn't bear to get rid of to make the front desk. We still have some of the founding cases in print, such as the start of tort law when dead mice and snails were found in ginger beer. The lounge is the only place practitioners can hide out from their clients, court staff and the judiciary. It is a stressful job so there is a TV for sports, or law movies, and we have colouring books, and magazines. There is a kitchenette for making lunch, robing rooms for changing, and lockers for storage during long trials.
Did you have to sign some kind of confidentiality agreement?
We do have a confidentiality clause in our contract. In here, it really is locker room rules and whatever is said in here stays in here because much of it relates to ongoing cases. I believe there is also a contract clause that requires us to not speak to the media. Sometimes if there is a big case, we'll head out for lunch and there will be media all around trying to get a response from anybody they see. We do get to know things before they are released, and it is nice to have a partner in the library to discuss it with because it is hard not to be able to go home and share things with my husband.
Fiona Inglis is the Social Sciences and Humanities Liaison Librarian at Wilfrid Laurier University. She can be reached at finglis [at] wlu.ca.