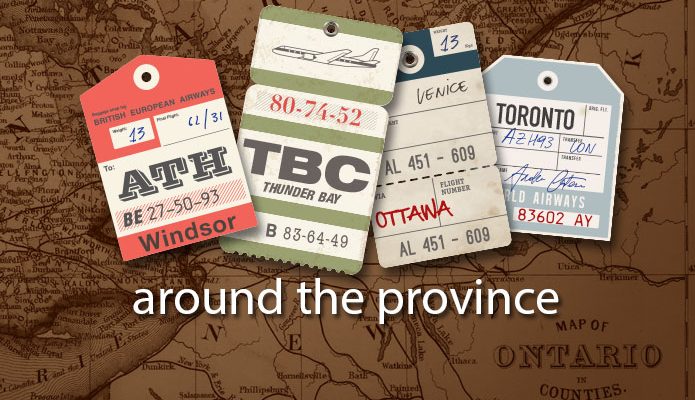 Adventures in OCULA co-planning
Looking for an opportunity to engage with the larger library world beyond your walls? Perhaps you should consider volunteering as an OLA Super Conference co-planner. Even if you're a Super Conference veteran, serving as a co-planner gives you a whole new perspective on the largest Library conference in Canada. Working with the conference co-chairs, OLA staff, and co-planners from other divisions and conference streams, you're part of an amazing team aiming to deliver a comprehensive program for a diverse range of delegates.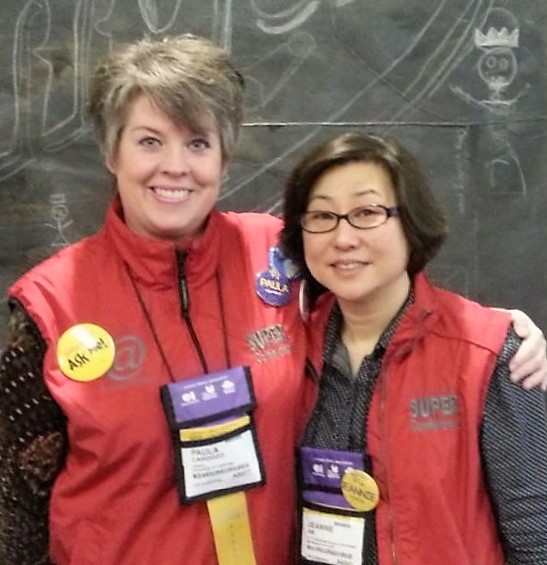 OCULA co-planners serve a two-year term. Their terms are staggered so the incoming junior planner benefits from the knowledge and experience of the outgoing senior planner. There is one representative for colleges and one for universities. Co-planners are also ex-officio members of OCULA Council, constantly providing updates on conference program development and soliciting feedback on proposed sessions and potential Spotlight Speakers.
Accepting a co-planner position is a significant commitment. There are several planning meetings throughout the year, in-person and by teleconference, and OCULA Council meetings to attend. When one Super Conference ends, work on the next immediately begins. Feedback is evaluated, the team reflects on what worked and what didn't, outgoing planners hand off duties and advice to incoming planners, and brainstorming begins for future conferences. The workload varies, but early summer is busy when session proposals are received and evaluated. Much collaboration occurs at this stage as all co-planners work together to create the session program, particularly as it relates to the overall conference theme.
In 2015, session proposals were managed through Proposal Space – online conference management software — which automated some of the one-on-one communication that used to occur between planners and speakers. Convenor recruitment begins in November, followed by confirmation that speaker requests, such as room layout and technology needs, can be reasonably met.
The most exciting aspect of co-planning is the conference itself. Seeing everything come together is incredibly rewarding. Thursday is "OCULA Day" as it features the majority of OCULA sessions, the OCULA Spotlight Speaker, Lightning Strikes presentations, and the association's annual general meeting.
Sensible footwear is a must as pedometer readings are off-the-chart. Co-planners are kept busy providing on-site support to all OCULA speakers and convenors, greeting and directing delegates, and anything else that comes up. In 2016, the team used the Slack team messaging app to communicate.  One great thing about the team is that you're never on your own – one quick message in Slack and help magically appeared.
The career benefits of co-planning for academic librarians are outstanding. If you're tenure-track, seeking promotion or a new position, volunteering as a co-planner demonstrates professional service. It is also intellectually stimulating. Successfully evaluating session proposals for the OCULA streams requires knowledge of trends and scholarship in the field.
While co-planning can be busy and stressful, we feel it was one of the most rewarding professional and personal experiences of our respective careers. Your professional network explodes and you learn so much about libraries, both within and beyond academia. You gain a new appreciation for the wonderful staff at OLA and see first-hand their incredible commitment to members. Best of all, you forge lasting relationships with planning team members, particularly with your fellow OCULA co-planner.
Jeannie An is the Ron Joyce Centre (Ron Joyce Centre) Research Services Librarian and supports the MBA program, DeGroote School of Business, McMaster University. Jeannie can be reached at anjean[at]mcmaster.ca
Paula Cardozo is a Librarian at the University of Lethbridge. Her subject areas are Education, Women & Gender Studies, and Sociology. Paula can be reached at paulajeancardozo[at]gmail.com