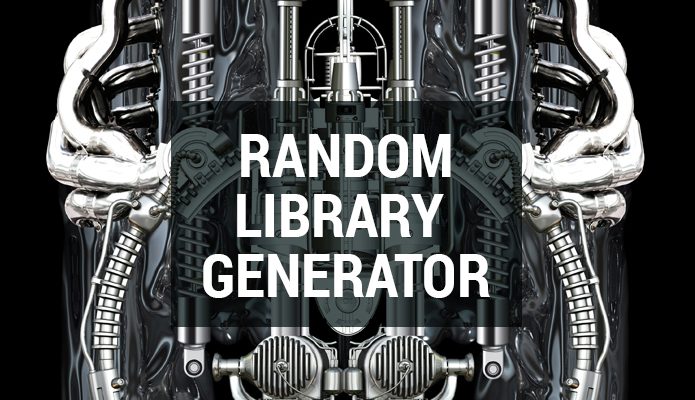 Meet one of OLA's 5,000 members. An interview with random OLA member #32: Dina Pen, Marketing and Communications Coordinator, Oshawa Public Library.
Dina may be the most delightful person I've ever emailed back and forth with – and she was just as lovely over the phone when we finally got a chance to speak. We spoke about her being way more adventurous than I am as well as her love of her current role at the Oshawa Public Library.
What did you do this weekend?
I went to a baptism for my little nephew, and there was a little get together afterwards.  Of course that involved one of my favourite things, cake!
No kidding. My husband's birthday is coming up and I'm more excited about the cake than anything else.
In my office, if there's anything at all that could be cake-worthy we're on it. We have a cake if we need to say welcome aboard, sad to see you go, glad you had a birthday, congratulations on whatever.
Even just a Happy Monday cake would be nice!
We actually have done that, although it was a Thursday!
What's on the agenda for today? What kind of stuff do you do as the marketing and communications coordinator?
Today I've got two ads that we're working on. We're placing ads in the local paper for our summer reading clubs. Then we have an ad that we're placing in a publication put out by the Oshawa Chamber of Commerce called the Durham Relocation Guide. It's a way to let people moving to Oshawa know that we are a friendly resource who can make their transition easier. We're also busy with other summer reading club activities, author visits and a big Sci-Fi/Fantasy Festival that will be coming up in the Fall.  There's so much going on that I don't think I could fit it all into one interview!
What goes into creating the ads?
We're lucky enough to have our own graphics department. I'm fortunate to be able to work closely with some very creative people to get the right feel for the advertising and materials we create, and we work together to make it happen.
Have you always worked in marketing?
I've worked for the Oshawa Public Libraries for seventeen years. And I've worked many different jobs here. All along I was taking night courses at Durham College for my Marketing diploma. I graduated in 2010 and I sat tight, waiting for this type of role to open, which eventually happened in 2013. I love my job.
What's something that surprised you about the job?
The Marketing courses at Durham were all geared towards retail. So I had to turn it around to make it apply to a not-for-profit organization like ours. Also, there wasn't that much of a focus on social media in the courses at that time but now it's such a big component of marketing!
I read something the other day in Open Shelf about Little Free Libraries ["The Trouble with Twee"] and I was wondering what your opinion of them is.
I think they're great, they show that there is an interest in literacy and they are focusing on community, which is why we exist as well. We don't have any here, however there are organizations that have their own little libraries like retirement homes, and the senior citizens centre. We think that's fabulous. And we do visits places like these in the community with some of our collection, so it's like bringing a free little library to them.
Have you ever done an extreme sport?
Well, I think I am more of the spectator type, really.  I also seem to have developed a fear of heights as I've gotten older. When I was much younger I jumped the famous cliff at Rick's Café in Jamaica. I made someone take a photo of me doing it so I could prove I had done it so I would never have to do it again. In the photo I look like a tiny speck. I can tell it's me because the colour of my swimsuit. It was at least 40 feet up. I can tell you that when you're the one about to jump, and you take a look down, 40 feet is plenty high!
That's so brave!
Another thing that used to surprise people about me is that I used to ride a motorcycle. For a few years I had one and used to ride it all year long, even in the winter. During the summer I would bring it into work every day, and would even go through the drive through at Tim Horton's with it on my way to work and place the cardboard coffee holder and coffee cup in my saddle bag so it would stay upright until I was able to park at my Library. There was a sense of community with the people I used to ride with, which obviously appeals to me, as working at the Library is so community-spirited.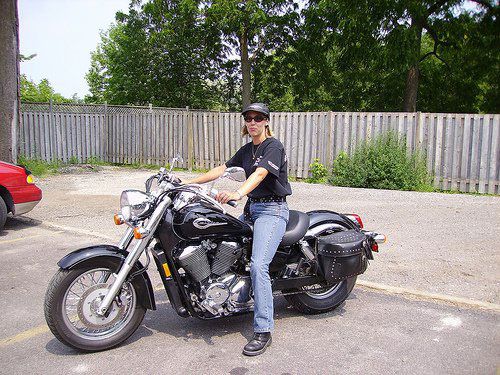 Adele Georgievski is a Teaching and Learning Technologies Librarian at Seneca College. The Random Library Generator column interviews OLA members; the current interviewee was selected by the previous interviewee.