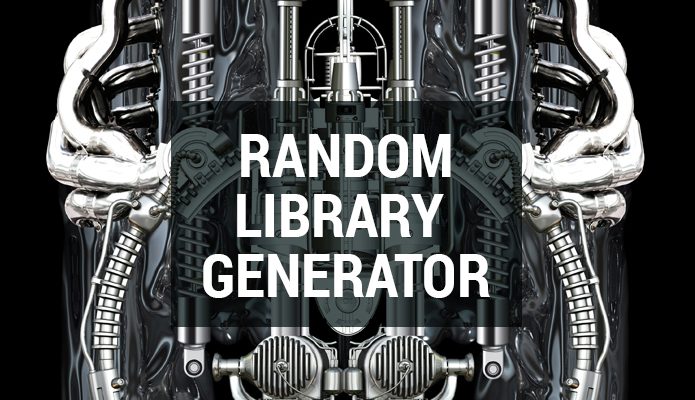 Meet one of OLA's 5,000 members. An interview with random OLA member #33: Kelli Van Buskirk, Acquisitions, Adult Department, North Bay Public Library.
Kelli and I spoke as summer was ending, and we were both adjusting to new jobs. We spoke about cake pans, bears, and the joy of finding a good book series to dive into.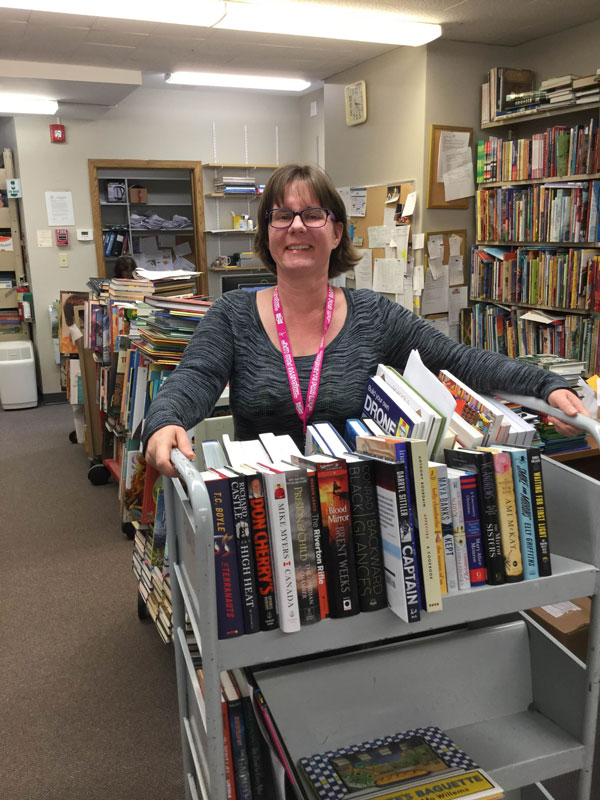 Let's start by talking about your current role in the library.
There have been a lot of changes recently. I was doing social media and marketing part-time for about four and a half years and some positions came up, which they don't very often, so I grabbed them. I moved to a full-time position in our audio-visual reference department doing cataloguing. Now I'm moving back up to the adult department to do acquisitions. Working in libraries is something I kind of fell into more than by design, but I enjoy it so I'm finding that more and more I want to learn more and kind of spread my wings a little bit more.
That's the great thing with libraries; there are lots of different directions you can go in.
There really are, and you don't realize until you get here the amount of work and how different it all is. You have your stereotypical view of librarians, and then you start to work in a library and realize wow I was wrong!
I've never been to North Bay. What do I need to know?
Well we're only about three and a half hours from Toronto. We call it just north enough to be perfect. I love the weather. It's nice in the summertime and not too too bad in the winter. We are on two major lakes, so there is a lot of swimming you can do in the summertime and fishing. I think it is the perfect size, about 50,000 people, and I like the natural environment. Five minutes from my house and we're hiking in the bush. It's a beautiful place and it's a nice place to raise kids.
It sounds like it, However, I did hear that there is a 24-hour bear hotline. Do you see many bears?
I haven't seen any since I moved back, but you do hear reports of them, so you never know really. We are always bear aware at this time of year.
Are your library services influenced by the natural surroundings?
They are. We rent out fishing poles and tackle in the summer time. The Ontario Federation of Anglers and Hunters donated those to us and they are really quite popular. There's a waiting list for them sometimes. We also have GPSs, and cameras, and cake pans. The cake pans are very popular as well.
Cake pans?
Yeah, people love the cake pans. We try to keep up with what's popular and what the kids are watching, like Paw Patrol or whatever. So that's very popular as well. I've done it myself, picked up a cake pan, or a fishing rod if we were going camping or something.
I still own a train shaped cake pan that I bought for my son's birthday about nine years ago and have never used since.
Well this is it, and they're not cheap. Now, if you've got a library card, you can get a cake pan.
What else can a library card get you?
It's all about community engagement. We have an aging community, so we really have to provide things for seniors that they will enjoy and that will get them out and about and into the community. We had a series on how to not be a victim of fraud, and sessions on wills and estates and that sort of thing.  In my previous role, I did a lot of the community-based events.
So are you going to miss all of that?
I am. I'm kind of missing it already. I liked it, but it was time to move on. I've offered some help to the person who's taken it over, so I'm kind of hoping to worm my way in there every once in a while.
Finally, as summer is ending, what books will you be curling up with this winter?
I am currently very into the Anne Cleves Shetland series. I like to read books in a series, and if I start a book, I have to read the rest of the series, whether I like it or not, but I happen to very much enjoy these ones.
I loved those books too. Have you seen the TV version? I've heard it is very different.
I have watched that. It is very different, but still good. Jimmy looks a little bit different, but for some reason that didn't bother me, and they changed some of the storyline, but it still works. They kept true enough to the books.
Fiona Inglis is a Liaison Librarian at Wilfrid Laurier University. The Random Library Generator column interviews OLA members; the current interviewee was selected by the previous interviewee.