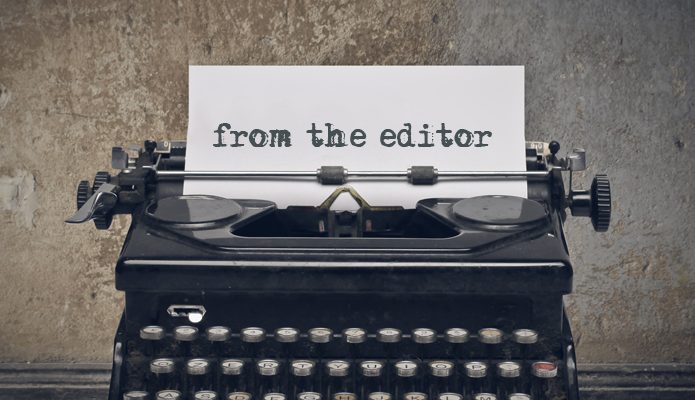 With this release of Open Shelf I'm stepping down as Editor-in-Chief. When introducing Open Shelf in August 2014 (Welcome to Open Shelf) I noted this:
"Open Shelf is a work-in-progress. We'll likely stumble a bit in the early days. Please be patient with us. As we get our footing we will experiment more with different formats and new types of content."
And stumble we did. I've talked the struggles of the early days (Open Shelf Evolves) and I've highlighted some of our successes such as the "most read" articles (The "Shelfies"). Throughout the good and the not-so-good times, it has been the dedication of OLA staff, the Open Shelf Editorial Board, and the many, many people who wrote for the magazine who have made Open Shelf successful.
Open Shelf isn't a scholarly journal or a blog or even a newsletter. It's something in between. Casual, and informed. Conversational, and engaging. Professional, and fun (remember April Foolish?). We're still a work-in-progress … and that's a very good thing.
The title, Open Shelf, was meant to evoke both traditional and emerging aspects of library and information management. The concept of "open" is important in two ways: we are an open access magazine but we are also open in the sense of encouraging all views and diverse contributions. The "shelf" word echoes the library stacks and the heritage it symbolizes. A shelf is also a platform, a place to put something useful, and a location to discover the unexpected.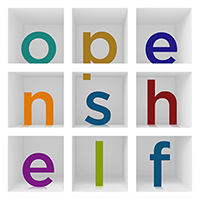 The logo reflects how we want Open Shelf to evolve: a home for the familiar, a challenge to the conventional, and a colourful perspective on the opportunities before us.
When I announced my decision to step down I thanked many people for their help (Transition). In this last editorial I want to thank again two visionaries in our field: Shelagh Paterson and Larry Moore, the current and the former Executive Directors of the Ontario Library Association. The support and encouragement I have received form Larry and Shelagh over the years has profoundly affected my professional life. We are fortunate to have such inspired leadership in our community.
Lastly, a welcome! Martha Attridge Bufton now takes over as Editor-in-Chief and the magazine couldn't be in better hands. Martha's expertise, creativity, and vision promise to lead Open Shelf into wonderful new realms. All the very best to Martha.
Cheers, Mike
Michael Ridley a Librarian and Instructor (First Year Seminar program) at the University of Guelph. He is also a PhD candidate at the Faculty of Media and Information Studies (FIMS), Western University.