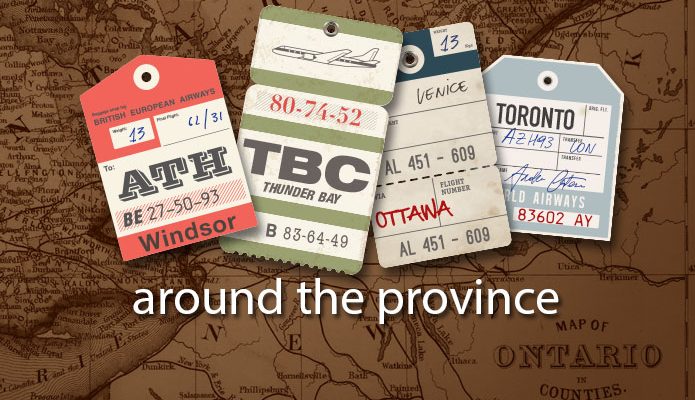 Ryerson, eCampusOntario Join Forces to Enhance OER Infrastructure in Ontario
By Fangmin Wang, Ann Ludbrook and Sally Wilson
Through the summer of 2017, a cross-functional team of Ryerson Web developers, IT application services professionals, e-Learning staff and librarians worked to build the infrastructure for open educational resources (OER) in the province of Ontario.
This effort, funded by eCampusOntario, was aimed at building on the work of the BCcampus OpenEd project, a library of open textbooks available to post-secondary students in British Columbia. The Ryerson project team, led by Dr. Wendy Freeman, director of the Office of E-Learning, created a prototype for a sustainable, flexible and extensible OER platform for Ontario.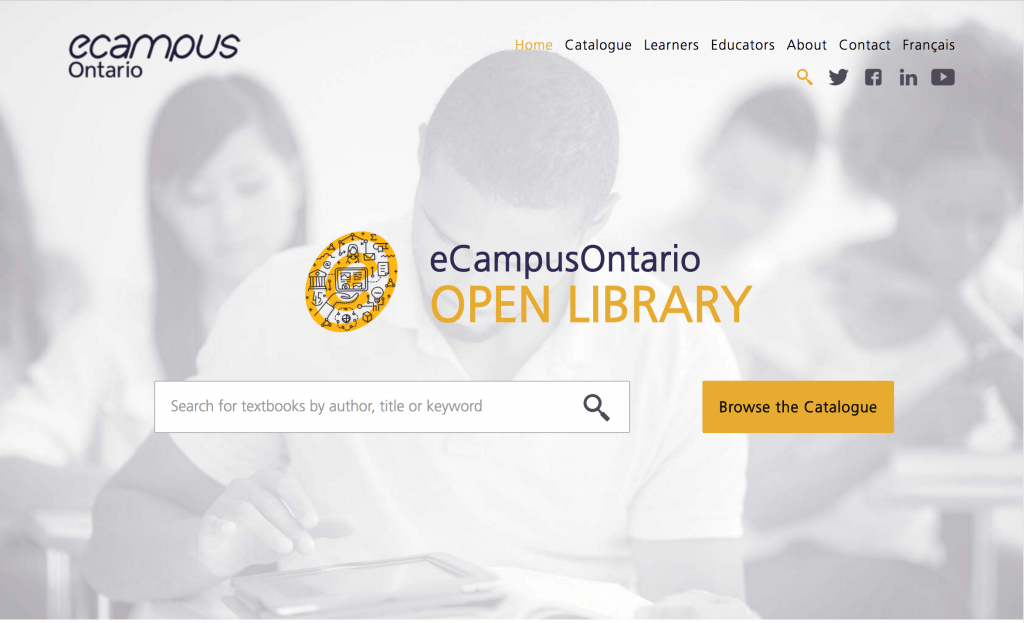 The project is part of a larger provincial effort to create an accessible open library for post-secondary students looking to access high-quality OER textbooks and other materials. Across Canada there is a growing movement among students to advocate for OER textbooks.
There were four significant tasks undertaken by the Ryerson team on this 5-month initiative:
Authoring software enhancements
For this project we partnered with the creator the Pressbooks, an open source authoring platform. His team was charged with enhancing and extending their platform to better support the creation and mobilization of open educational resources.
Open source repository
The Infrastructure Workgroup researched and worked on establishing an open source repository that allowed for the flexible and extensible support for all types of digital content including text, images, motion graphics, video, mpegs and data sets. The team integrated an open source solution based on DSpace to allow institutions to share and store OER materials including textbooks, audio and video.
Community building
The Communication Workgroup was tasked with community building and OER promotion, and conducted numerous community outreach activities which included weekly calls and emails. Several significant OER events were planned, some of which have already occurred, including a Usability Day, a Design Metasprint, OER Librarian Day and an Open Access Week event in partnership with the University of Toronto on October 24, 2017, with keynote Michael Geist.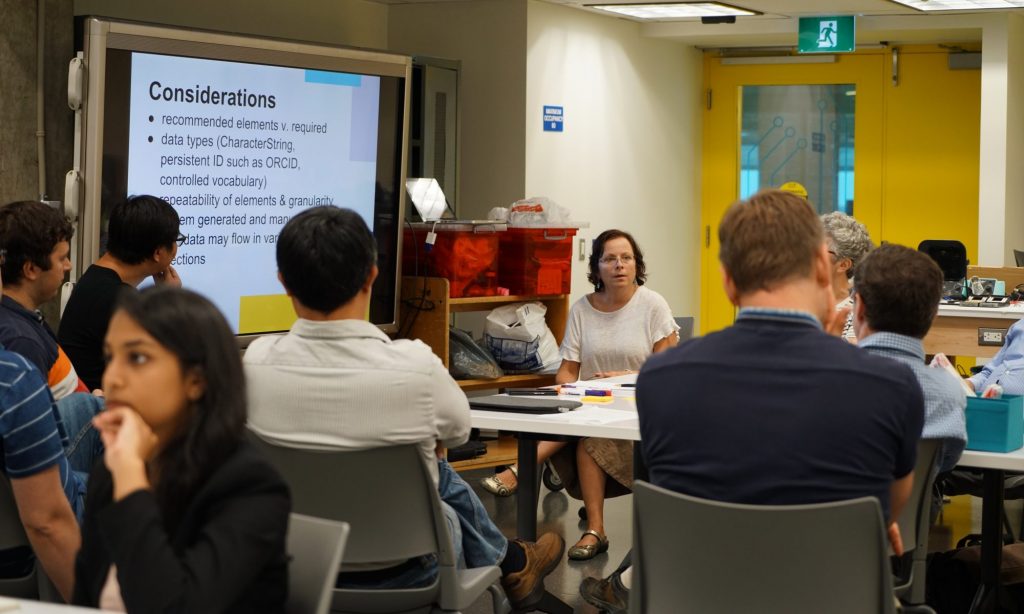 Learning module
The Learning Module workgroup conceptualized a new generation of authoring software incorporating features that support high quality, open educational resources. The workgroup investigated platforms that provide collaborative authoring and publishing features, and exploring the functionality of embedding interactive instructional elements and components of automated instructional design support.
A collaborative effort
Librarians were instrumental in bringing the project to Ryerson. They were chairs of the Infrastructure and Communications teams and, along with other library staff, were key participants in metadata, data migration, open repository systems, outreach activities, application development and system integration.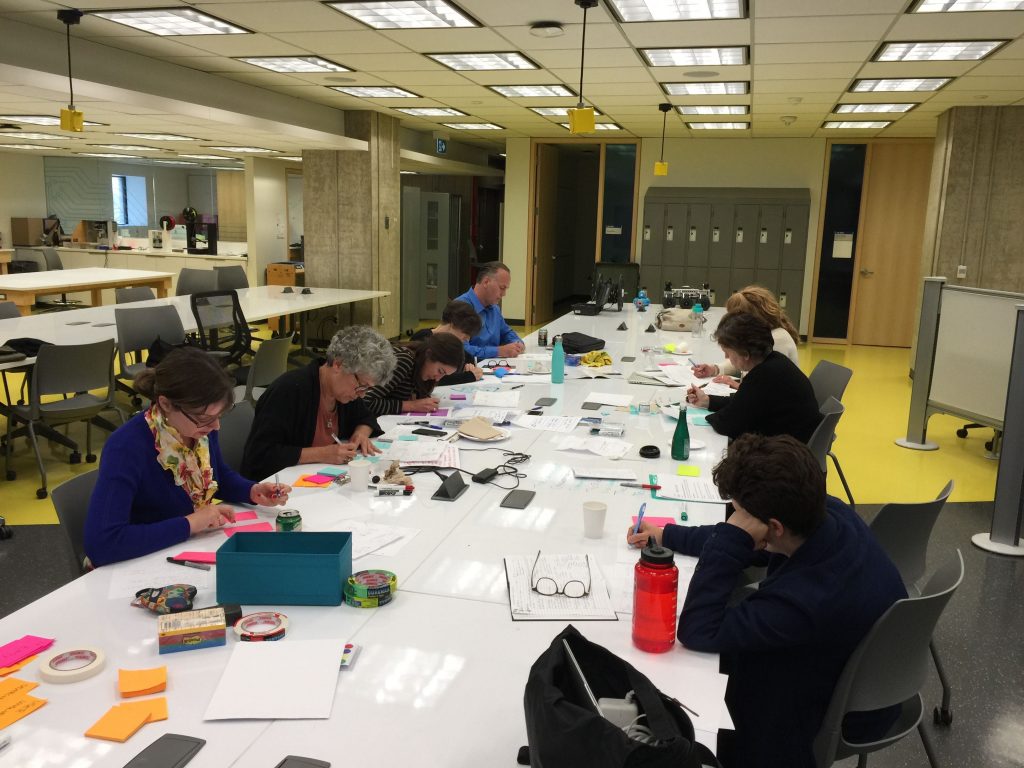 Strong existing connections between the Ryerson Library and Archives, the Office of E-Learning, Ryerson University Library & Archives, the Chang School of Continuing Education's Digital Education Strategies (DES) team, Computing and Communications Services (CCS), and the University's Learning and Teaching Office (LTO) made this collaborative project possible. This project illustrates that libraries and librarians can be key players in leading and collaborating on large-scale institutional projects that also involve external partners.
We would also like to thank our consultative and outside partners: University of Waterloo – Centre for Extended Learning, Queen's University Library, The Rebus Community, Scholars Portal, Ontario Council of University Libraries (OCUL) and College Heads of Library and Learning Resources (HLLR)/Ontario Colleges Library Service (OCLS), Agile Humanities, as well as the Book Oven (Pressbooks) team and their UI partners Plank Design.
More information about the project can be found on the project blog.
Fangmin Wang (fwang [at] ryerson.ca) is Head of Library Information Technology Services at Ryerson University.
Ann Ludbrook (aludbrook [at] ryerson.ca) is Copyright and Scholarly Engagement Librarian at Ryerson University.
Sally Wilson (swilson [at] ryerson.ca) is Web Services Librarian at Ryerson University.