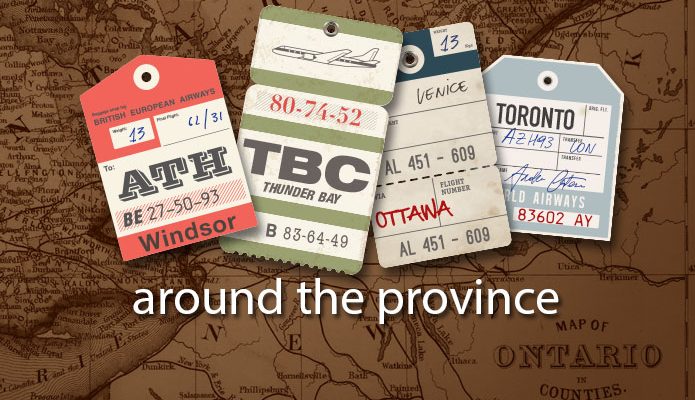 Exploring the possibilities: one college library's digital media lab & makerspace experience

We had a room.  We had an idea. We had a plan. This is the story of Niagara College Libraries' Exploratory Digital Media Lab & Makerspace, a grassroots initiative that continues to raise the profile of our Library by creating new opportunities for students and faculty.
The Exploratory is a bookable space where students, staff, and faculty can experiment with various types of technology and software that they might not usually encounter, such as 3D modelling/printing or filming with a green screen.
We created the Exploratory for a few different reasons.  On a strategic level, we wanted to find a way for our Library and Learning Commons to contribute to Niagara College's emphasis on entrepreneurship, innovation, and experiential learning.  The educational makerspace movement, with its emphasis on indulging curiosity, playfulness, and experimentation (Kurti, Kurti, & Fleming, 2014) seemed like an ideal opportunity for the Niagara College Libraries.  From a practical perspective, there had been a steadily growing demand to borrow video cameras, associated filming periphery, and use of our study rooms as makeshift film studios.
Drawing inspiration from the Seneca Sandbox and McMaster University's Lyons New Media Centre, we embraced our own "maker" philosophy and submitted a proposal in June 2015 for a space of our own that would meet the needs of the Niagara College community.  The entrepreneurial spirit of the project continued to thrive during the long wait for project approval as we continued to research equipment, plan the space, and gather campus partners.  The approval finally came in July 2016 and we were able to hold our grand opening in January 2017.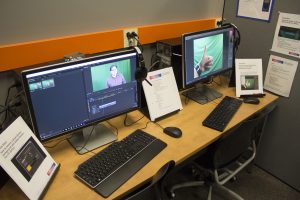 You may be thinking that educational makerspaces seem like a library 'fashion trend.' However, more than a year after our grand opening, The Exploratory has proven to be a popular and essential space for students and faculty, frequently fully booked.  Students have impressed their instructors by producing incredible videos. Faculty have been inspired to get creative with their online classes using the light board. Students, staff, and faculty have thoroughly enjoyed experimenting with the 3D printer, creating everything from game pieces to business cards. We've even been able to offer a co-op position to a student in Niagara College's Community Integration through Co-operative Education program.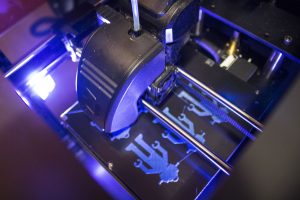 In addition to helping us cultivate partnerships within our institution, the Exploratory has supported the development of new relationships between Niagara College and several other libraries (both public and academic) who have made inquiries or sent delegates to visit, thereby creating an invaluable support network as each library embarks on their own maker journey.
We called our space the 'Exploratory,' to convey the idea that it is a place for the Niagara College community to explore, examine, create, innovate, and invent.  There were a number of reasons not to create the Exploratory, from staffing concerns to future sustainability, but when you embrace the maker movement, you embrace fearlessness.  When academic libraries are fearless, the possibilities are endless.
Jaclyn Chambers Page (jchamberspage [at] niagaracollege.ca) is Library Technician—Research Support at Niagara College, Niagara-on-the-Lake, Ontario.