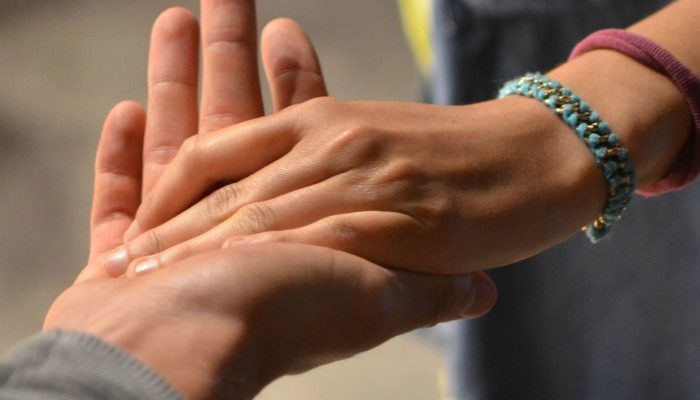 Powerful IL partnerships: Learning commons support for marginalized subjects
I like to think of the educational and health care systems in Ontario as being similar to some extent: teachers are the family doctors and everyone else in the school is a specialist in one part of the human body. Those in charge of learning commons—those who have not yet been pushed out that is because their work currently is not valued or prioritized in the Ontario education system—are experts in information literacy and use their role to support and broaden what teachers are doing in the classroom. But just as information literacy (IL) is a concept that can be defined in a myriad of ways, so too the work in a learning commons can vary across the province.
Case in point: the work being done by learning commons (LC) staff in the Upper Canada District School Board (UCDSB)—the largest school district in Ontario. These library and information professionals are accomplishing impressive feats, particularly in supporting traditionally marginalized subjects such as Indigenous Studies.
Three examples stand out for me: the learning commons as a space for dialogue; the LC informationist (LCI) I as a facilitator of classroom conversations; and LCIs as partners in reconciliation.
I had the pleasure of working with the Learning Commons Informationists in the Upper Canada District School Board in 2017 and learned  that many envision a learning commons as a space (physical and virtual) where partnerships are critical to ensuring that schools are inclusive. Whether they partner with their school communities—the Learning Commons manager or other school board members, their principals, their teachers or fellow LCIs, or the outside community—the work simply could not have been done without the dedication of at least a few.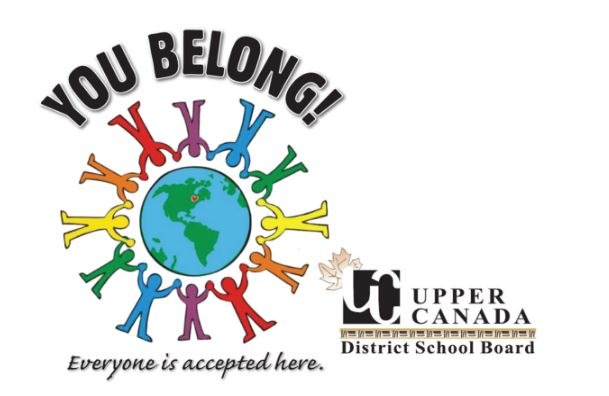 Take for example the board-wide initiative to include Native Studies in Grade 11 course offerings.
In one school, the learning commons became a focal point for conversation because all partners were committed to encouraging discussion around the course. The teachers and the LCI wanted to ensure students were receiving more than just an overview of the subject matter so  together they found experts to join students in the learning commons for a conversation. The experts opened up about their experiences with the course subject matter and students had the opportunity to ask questions.
Students, teachers and the LCI all found the experience eye opening. Those who raised questions had the opportunity to discover how their ideas might contain misconceptions and seeds of stereotyping. Others learned over the term, through multiple conversations, to reflect upon their ideas and think critically about how their own perspectives might contribute to a more empathetic understanding of the Indigenous experience in Canada.
While a partnership is built sometimes by a group, it can also be created when one individual reaches out to others. In an UCDSB elementary school, the LCI noticed that the perspective of First Nations, Métis and Inuit peoples seemed to be missing in some classrooms. She knew the junior grades were learning about water in response to the upcoming installation of a water bottle filling station in the school, so after speaking with the junior teachers, she invited a water keeper from a local First Nations community into the learning commons to present on water as a sacred gift. She found that the kids seemed mesmerized by the water keeper's advice on how to care for water in their own houses, yards and communities.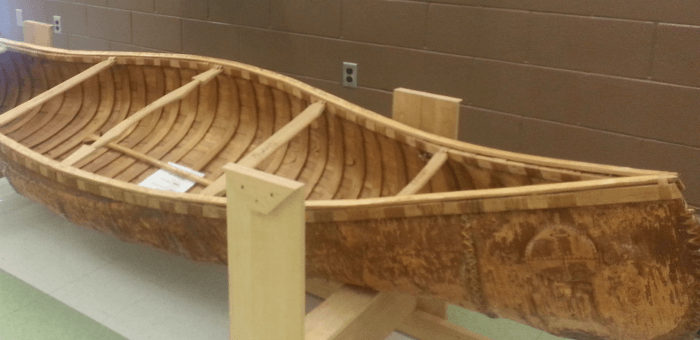 Finally, the LC is also a space for reconciliation. To encourage understanding between different communities, board employees, teachers and LCIs have hosted multiple blanket exercises. Developed in response to recommendations from the 1996 Royal Commission on Aboriginal Peoples, this community outreach program provides participants with an opportunity to learn about the process of colonization in Canada from an Indigenous perspective. Monique Manatch, an Algonquin from Barriere Lake, describes the participatory workshop  in Canada 151: Visions of Indigenous & non-Indigenous relations through time in the February 2018 issue of Open Shelf and KAIROS provides a number of resources online.
The LCIs who have helped organize these blanket events work with the UCDSB Indigenous Education Lead and through this partnership have learned that it is critical to ensure that the misrepresentation of different perspectives is minimal. To achieve this challenging goal, it is critical to involve Indigenous community leaders, to guide discussions during an exercise. Students can experience the full impact of the exercise by working with the variety of changemakers and influential people in their region while the school community is further connected to the local community its leaders.
For the LCIs with whom I spoke, their primary goal is to use the learning commons as a space where they can raise awareness of marginalized subjects. Already familiar with the Ontario curriculum, they see their next steps as:
Doing more research

Reaching out to fellow LCIs as well as teachers and experts for more information and support and

Pursuing professional development opportunities to discover how they can compliment these subjects and link them to wider issues
Ultimately, their goal is to help students develop  21st century skills, such as learning experientialy and becoming a global citizen. Imagine if every school had an LCI or information literacy expert, to diversify and intensify the impact of what students learn on a daily basis? These spaces, and such programs, would not be the exception—they would be the valued norm.
Written by Nikolina Likarevic
Photo credit: Nikolina Likarevic
Feature photo credit: Remi Walle on Unsplash
---
Nikolina Likarevic is a graduate of the Master of Information program at the University of Toronto and currently manages a public library branch in Ontario, Canada. She can be reached at nlikarev [at] gmail.com