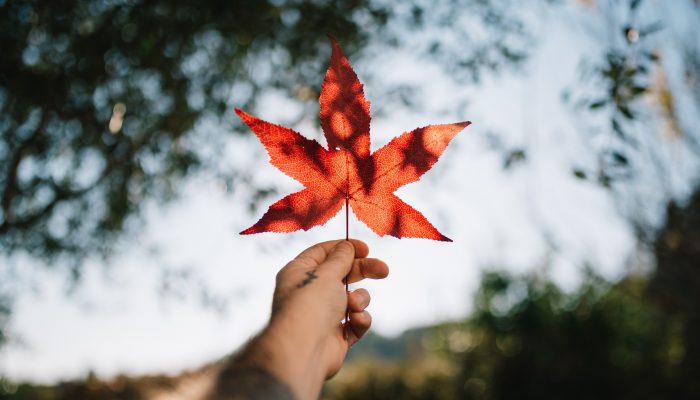 Canada 151: Visions of Indigenous & non-Indigenous relations through time
Canada 150 is now officially over. However, the reconciliation work of libraries, archives, museums and other memory institutions continues in Canada 151.
The Truth and Reconciliation Commission of Canada (2015) called upon Library and Archives Canada to:
1. Fully adopt and implement the United Nations Declaration on the Rights of Indigenous Peoples and the United Nations Joinet-Orentlicher Principles, as related to Aboriginal peoples' inalienable right to know the truth about what happened and why, with regard to human rights violations committed against them in the residential schools.
2. Ensure that its record holdings related to residential schools are accessible to the public.
3. Commit more resources to its public education materials and programming on residential schools.
In 2016, the Canadian Federation of Library Associations/Fédération canadienne des associations de bibliothèques's created a framework for promoting initiatives in all types of libraries to advance reconciliation by supporting the Truth and Reconciliation Commission calls to action and to promote collaboration in these issues across the Canadian library communities.
And OLA continues its work, through the Indigenous Task Group to strengthen First Nations communities in Ontario, while also acknowledging that the land on which our Ontario Library Office office is located is the traditional territory of the Haudenosaunee, and most recently, the territory of the Mississaugas of the New Credit First Nation.
Understanding the history of relations is critical to moving forward. The following timelines capture relationships between Indigenous and non-Indigenous peoples from two perspectives.
Monique Manatch, a member of the Algonquins of Barriere Lake, shares her story of relations which is based on the Kairos Blanket Exercise. As you will read, see and hear, this exercise is a powerful way for participants to visualize relations and the changes Indigenous communities have experiences since contact—as blankets disappear in response to public policy, so do lands and peoples.
Sarah Hurford, a senior archivist with Library and Archives Canada (LAC), shares a narrative of relationships based on images found in the LAC collection. She too has participated in blanket exercises and found them to be powerful experiences.
The chosen chronologies and imagery speak to differences in perspective and starting points—but are the stories "talking with each?"
---
Monique Manatch: An Indigenous perspective at Canada 151
I am a member of the Algonquins of Barriere Lake, a small community located in La Verendrye Provincial Parc, QC. I am a doctorate student in Anthropology at Carleton and the executive director of the small arts organization Indigenous Culture and Media Innovations.
I was raised in Toronto and, as an Indigenous child in the Toronto school board system, the curriculum I was taught did not include a true history of the Indigenous peoples in Canada. According to the curriculum, history in Canada began at contact, and displayed Indigenous peoples in a derogatory context, including textbook images of savages attacking peaceful settlers and narratives of Louis Riel that focused on whether he was a manic depressive.
About a year ago, I began working with Elders Barbara Dumont Hill and her husband Larry Hill as they facilitated the Kairos Blanket Exercise. This participatory exercise physically demonstrates the history of settler Indigenous relations in Canada. Participants take the role of Indigenous peoples and throughout the exercise they experience the consequences of Canadian Indigenous policies. The exercise begins and ends with a talking circle allowing everyone an opportunity to speak about their experience.
The value and benefits of this educational experience are beyond measure. Many of the participants lived through similar school systems and have no idea about how Indigenous peoples have suffered. Educating and raising awareness about the true history of Indigenous peoples in Canada is helping to realign values and bring about real reconciliation. I am honoured and humbled to be a part of that effort.
---
Sarah Hurford: Visualizing Canada 151 through Library and Archives Canada photographic records
I have worked in various capacities with records about Indigenous history and experience for the past twenty years. I have been an archivist at Library and Archives Canada since 2009. Over the years I have helped people to find records about their ancestors, residential school attendance, land, and adoptions. I also assisted with the research for Canada's document disclosure to the Truth and Reconciliation Commission, as did many of my colleagues.
In my current role, I acquire and describe government records produced by the department formerly known as Indigenous and Northern Affairs Canada in order to make them publicly accessible. I also work with records of other departments and Commissions that have created records relating to Indigenous people.
I recently participated in one of five sessions of the blanket exercise offered at Library and Archives Canada. Part of LAC's response to TRC Call to Action 57 is to provide the blanket exercise to employees as cultural awareness and sensitivity training. This experience made me think about how I understand the history of contact: it is reflected in the records I work with, and it affects why people need these records. Feeling this history unfold around me during the blanket exercise was a very moving experience.
The photographs chosen for my timeline deliberately show the dominant nationalist narrative, presenting a positive view of Canada's actions over the past 150 years.
---
Monique Manatch is a member of the Algonquins of Barriere Lake, a small community located in La Verendrye Provincial Parc, QC.
Sarah Hurford is a senior archivist in the Archives Branch of Library and Archives Canada/Government of Canada.
Photo credit: Silvestri Matteo on UnSplash
Music credit: www.bensound.com, Memories