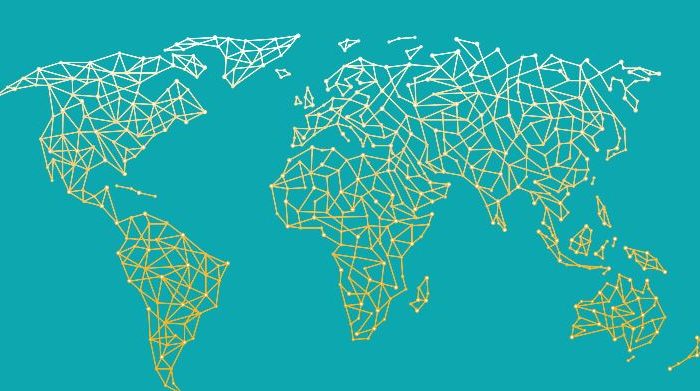 I recently had the opportunity to attend the second regional workshop of the IFLA Global Vision Initiative (the first one was May 2017 in Washington D.C.).
This project, funded by the Gates Foundation as part of the Global Libraries initiative and led by IFLA, gathered 45 North American library and archival association executives and presidents together to further workshop the 10 highlights and opportunities identified in 2017 by 190 member states (including Canada).
Library and Archives Canada acted as the local hosts ensuring our American visitors (many of whom had never been to Ottawa) had a Canadian experience, including a tour of the spectacular Preservation Centre in Gatineau, and the beautiful Parliamentary Library. The latter is soon to be closed for the next decade while the surrounding parliamentary buildings undergo restoration and renovation.
Our task was to further workshop the 10 opportunities to develop some tangible and specific plans and ideas. For example, at my table we were tasked with these two opportunities:
"1. We must be champions of intellectual freedom. Equal and free access to information and knowledge depends on freedom of expression. Libraries' role in ensuring this needs to be better understood."
And
"4. We must keep up with ongoing technological changes, ensuring all libraries have the right tools, infrastructure, funding, and skills to seize the opportunities provided by digital innovations is a pressing need."
You can see your association library colleagues at work at the recent workshop.
As a library sector and profession we must be diligent in defining and communicating our purpose, exploring future opportunities, and forging regional and global partnerships so that libraries continue to help people and society succeed and grow.
OLA looks forward to sharing further updates on this initiative including the soon-to-be released tool kit.
---
IFLA Global Vision Summary Report: A quick recap


Following up from the work done in 2017 by library communities around the world, the IFLA Global Vision Summary Report was tabled at the 2018 IFLA President's Meeting on March 19. Based on the input of over 31,000 participants from 213 countries, two key findings are highlighted in the report:
We are united globally in our goals and values, i.e., our commitment to the enduring value and role of libraries.

We believe we must connect global and local actions effectively.
Over the next year, IFLA members are determined to leverage the opportunities for change and growth that they have identified, such as the on-going opportunity to be champions of intellectual freedom and the need to update traditional roles in the digital age.
To fulfill the promise and potential of the report, a series of six regional meetings are being held around the world. The North American meeting took place last month in Ottawa and is the second of the global dialogues. These conversations will be followed up a report, the development of Global Vision actions and the launch of the IFLA 2019 – 2024 strategy.
Written by Shelagh Paterson
---
Shelagh Paterson is the executive director of the Ontario Library Association. She can be reached at spaterson [at] accessola.com