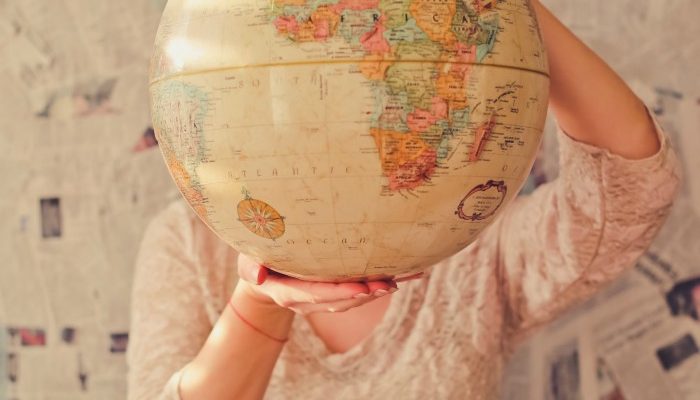 Global Accessibility Awareness Day in libraries: What is it and how to mark the day
Many of us take web access for granted—we do not have special needs which might complicate our interaction with web interfaces or prevent our accessing information online. But the web is not necessarily easily accessed by everyone and Global Accessibility Awareness Day (GAAD) is an opportunity for all of us to focus on meeting the needs of individual users. Last month, the Canadian Association of Professional Academic Librarians (CAPAL) WCAG 2.0 community of practice (CoP) hosted a GAAD webinar, an event that was open to all and emphasized the role that library staff can play in promoting inclusive web design.
GAAD began on November 27, 2011 with a singular blog post by Joe Devon, a web developer based out of Los Angeles. Devon argued that there was a need for a designated day whereby web developers and programmers raise awareness on making the web more accessible, by planning meetups, hackathons, webinars or simply by testing the accessibility of one of your web pages. The overall vision is a world with web interfaces that adapt to meet the needs of individual users.
After sharing Devon's blog post via Twitter, Jennison Asuncion, a Toronto-based accessibility professional, invited him to join forces in this endeavour. Since their initial partnership seven years ago, GAAD has gained international recognition from relevant communities in libraries, higher education, government and web development. On May 17, 2018, the community celebrated its seventh GAAD and continues to gain momentum.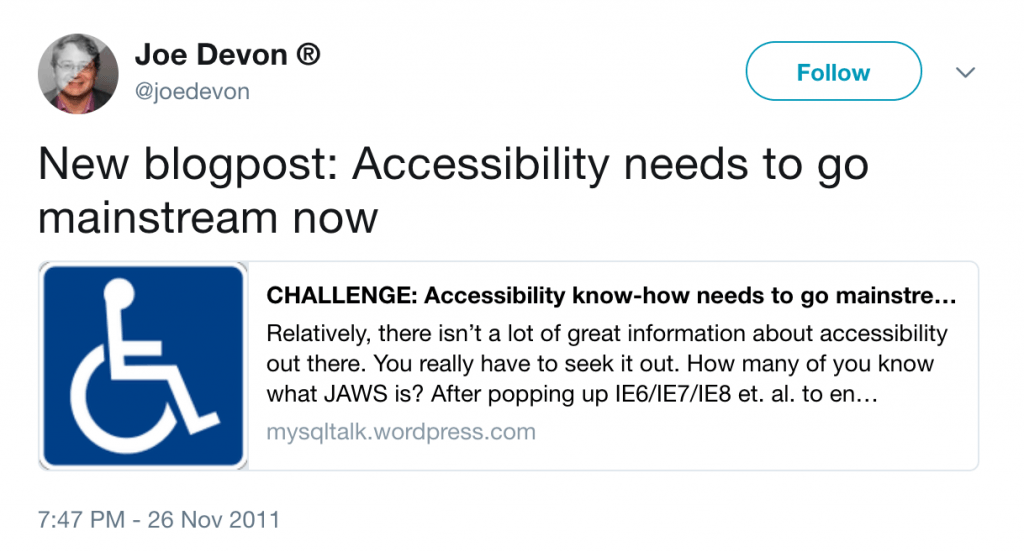 As information hubs for many communities around the world, libraries provide valuable services, spaces and diverse collections that connect patrons to the information they seek. Accessing library resources or information about services and spaces has increasingly moved to the web, through library websites and social media platforms. While this move has opened many possibilities for outreach initiatives and the development of new services, the benefits presented by an increasing online presence may be futile if libraries are not considering the accessibility of their online presence for all users.
GAAD provides an opportunity to bring accessibility considerations to the foreground through discussion, thoughts and learning about digital access and inclusion. By getting involved in GAAD initiatives, libraries will be part of a movement to provide equitable access to information for all web users.
So, what can people do to bring awareness to this day? Get involved and stay connected!
Every year during GAAD, there are multiple events that you can either attend or help plan.

You can follow GAAD on twitter

@

gbla11yday

to stay up to date with events and current discussions.
Last month right here in Canada, members of the Canadian Association of Professional Academic Librarians (CAPAL) delivered a live webinar, free to anyone in the library community and beyond. CAPAL's Web Content Accessibility Guidelines (WCAG 2.0) community of practice hosted Prof. Gregg Vanderheiden. Vanderheiden, who teaches at the College of Information Studies at the University of Maryland, spoke about  "Making library computers and browsers automatically adapt to users who have trouble usingthem." This presentation was an opportunity for attendees to learn about the Global Public Inclusive Infrastructure (GPII), which combines cloud computing, web, and platform services to make access to information and communication technologies simpler and more inclusive.
The following video describes GPII in greater detail.
The CAPAL webinar was an exceptional event, attended by 80 people across Canada, the United States and the United Arab Emirates.
If you would like to learn more about web accessibility and perhaps even help plan future events, consider joining our community of practice! We meet via Skype once a month to do close readings of the WCAG 2.0, and to discuss how the guidelines intersect with related topics. Upcoming meetings will be led by members of the webinar planning team, and will focus on the following themes:
June: WCAG & Universal Design for Learning (Mariana Jardim, University of Toronto Scarborough Library)

July: WCAG & accessible documents (Aneta Kwak, New College Library, University of Toronto)

August: WCAG & accessibility and virtual reality (Jasmine Clark, Temple University)

September: WCAG & eBook platforms and digital file support for accessibility (Asako Yoshida, University of Manitoba)

October: WCAG & tools to help assess web content accessibility (Mark Weiler, Wilfrid Laurier University)
If you are interested in joining us for these meetings, or would like to learn more about CAPAL's WCAG 2.0 Community of Practice, please contact Mark Weiler. We look forward to seeing you at a future meeting.
Written by Carli Agostino, Mariana Jardim and Aneta Kwak
Photo credit: Photo by Slava Bowman on Unsplash
---
Carli Agostino, Mariana Jardim and Aneta Kwak are members of the CAPAL Web Content Accessibility Guidelines (WCAG 2.0) Community of Practice.
Aneta Kwak is the Accessibility and Public Services Librarian at D.G. Ivey Library, New College, at the University of Toronto. She provides information literacy instruction through in-class sessions and one-on-one consultations and manages the online course reader service. Recently, she has re-vamped the workflow of the online course reader service to improve the level of accessibility of scanned readings provided through the service. She can be contacted at aneta.kwak [at] utoronto.ca.
Carli Agostino currently works at the University of Guelph, on the E-Learning and Reserves team as a Library Assistant. In this role, she works with faculty and other campus stakeholders on developing and providing access to course reserves material that meet accessibility standards. She can be contacted at carli.agostino [at] gmail.com.
Mariana Jardim is a Liaison Librarian at the University of Toronto Scarborough Library. She has worked with WCAG standards as an educational technologist and Faculty developer. As a librarian, she seeks to ensure the standards are observed in various aspects of her work, and to integrate her prior experience with universal design and assistive technologies into her new role. She can be contacted at mariana.jardim [at] utoronto.ca.