When Rudi Denham first started in the world of libraries, she thought she knew how to define a library. Throughout her career, libraries continually challenged and surprised her. Interested in exploring the wider perspective of libraries, in this four-part series, Rudi presents a select reading list for library lovers, along the following themes:
Place

People

Community

And last but not least … to be revealed!
---
A library is clearly "place" in the sense of a physical space filled with books, posters, signs and desks. But just as obviously, a library is more than just walls and the stuff within them. A library is also PEOPLE.
"Libraries are about people, not just stuff," says UBC Librarian Chelsea Shriver, one of 200 librarians interviewed and photographed by Kyle Cassidy in his research for This is what a librarian looks like: A celebration of libraries, communities, and access to information. Cassidy studies libraries, their history and their community impact and features interviews with a diverse collection of librarians including library students, and staff from corporations, colleges and public libraries. Incorporating contributions from guest authors such as Neil Gaiman, Nancy Pearl and Jude Deveraux, Cassidy reminds us of how, as people, we are important to people. And how, as librarians, we make an impact.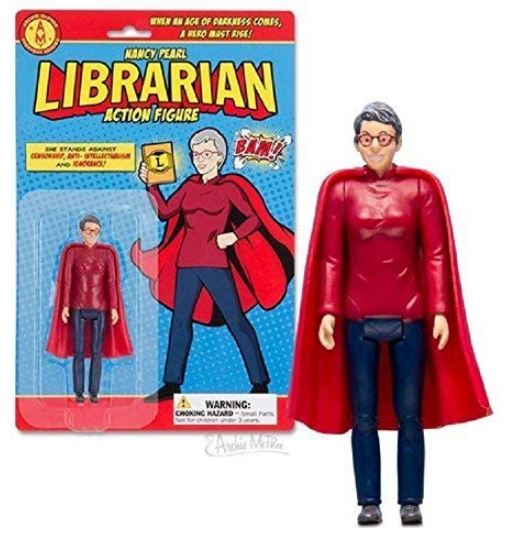 Libraries persist because they provide an opportunity for people to obtain valuable — indeed, indispensable — insights into the human condition, and a venue in which to share and explore these insights with others.
Kerry Badgley, Research Manager, Crown-Indigenous Relations and Northern Affairs Canada,  OLA Past President
Bad-ass librarians of Timbuktu documents librarians making an impact and throws out some stereotypical ideas of librarians, as well as all the stereotypes of Timbuktu as a frontier town in the wastelands of Africa.
Situated on the southern edge of the Sahara, the city of Timbuktu, Mali, has historically been a major regional trading centre, and recent excavations indicate the city was an inhabited site as early as the fifth century BC. The site was home to a major Islamic university in the 16th century. Throughout its history, Timbuktu has alternated between periods of peace, prosperity and enlightenment and decades of violent oppression.
At 17, Abdel Kader Haidara had been planning to work in business, but then his father died, and Haidara was named custodian of his father's extensive collection of historical manuscripts (mss). These manuscripts  included such treasures as a 13th-century Koran written on vellum made from the hide of an antelope, another Koran inscribed on fish skin, and a Scotsman's original travel diary from 1826, the diary later overwritten with a primer on Arabic grammar. In some books, the pages were covered in multicoloured calligraphy, and some covers were inlaid with precious stones. Haidara spent his early career building his father's collection, which later became the Mamma Haidara Commemorative Library. Haidara expanded the collection, and his reputation, by travelling to remote villages by camel and by wooden boat, gaining the trust of locals and trading unique mss for cash or for cows.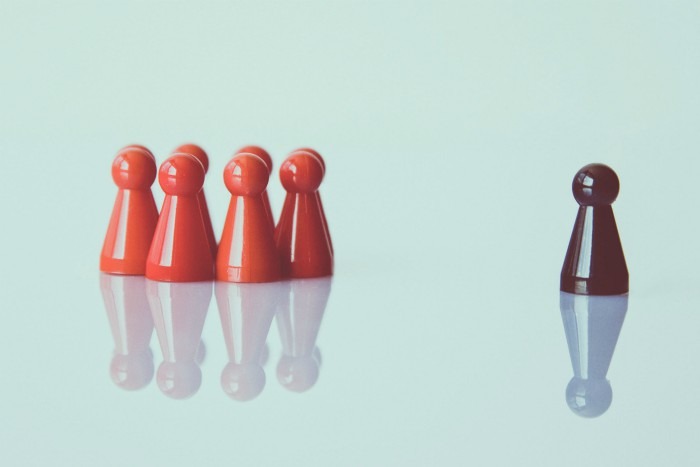 In 2012, the Mamma Haidara Commemorative Library, which contained 377,000 precious mss, was threatened by civil war and Islamic extremists. Haidara organized a wholesale evacuation of manuscripts; the complex military operation utilized hundreds of volunteers, who bought metal trunks, loaded them before curfew in the evenings and hid the trunks in private homes, eventually rescuing 270,000 of the valuable artefacts.
Joshua Hammer is an author, the bureau chief of Newsweek, a correspondent-at-large travelling to five continents, and a contributing editor at the Smithsonian and other journals. Part history, part thriller, Bad-ass librarians of Timbuktu is an important documentary of a little-known history and culture and demonstrates most tangibly the impact of our profession.
There is a myth that …an online form and submit button is meant to replace human interaction This automation may replace the person who was meant to be on the other side of that transaction, but it doesn't replace the need for that person- to- person interaction. "Without people, a library is a book repository, a 3D printer collects dust, and our spaces are stagnant and empty. With people a library is a place of ideas, our technology is used to create, and our spaces are dynamic and vibrant.
Erin Kernohan-Berning M.Sc. MLIS APLL, Branch Services Librarian/ Deputy CEO, Haliburton County Public Library
Marilyn Johnson is someone who thinks librarians can even save the world! This book is overdue!: How librarians and cybrarians can save us all documents many of her positive experiences with memorable librarians. Johnson reminds us that we value people, people of all ages and denominations; we treat them as equals; we answer everyone's questions (for free, most of the time). And maybe this treatment makes us more special than we realize.
While doing research for her first book, The dead beat: Lost souls, lucky stiffs, and the perverse pleasure of obituaries, Johnson discovered that the most interesting obits belong to librarians!  
Perhaps RoseAleta Laurell didn't change the world, but she certainly had an impact! M. G. King's charming children's book (Librarian on the roof!) tells the true story of Laurell, CEO of the Dr. Eugene Clark Library in Lockhart, Texas. After a major renovation was completed, adding new technology and significantly expanding the library's resources, Laurell discovered that children were still not using the library. She turned her attention to the children's section and decided to raise $20,000 to give the section a major facelift.
She climbed on the roof of her building, which features a dome with a small area surrounded by a railing, taking with her all the essential equipment: a tent, a laptop, a bullhorn and a slingshot. Using the slingshot to launch water balloons at the crowd below and the bullhorn to talk to politicians and to dubious town leaders, she raised $40,000 in one week!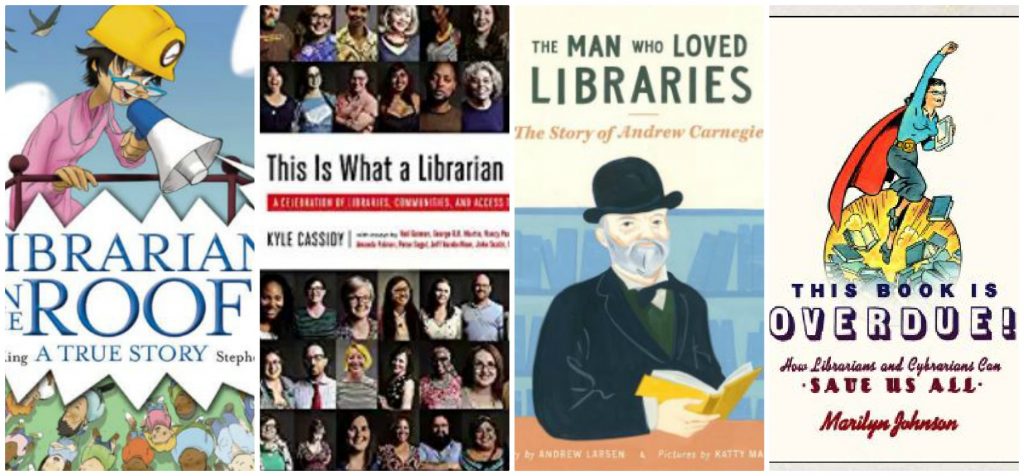 Andrew Carnegie is another individual who made a financial impact and his portrait still hangs in many libraries. In the children's title The man who loved libraries: The story of Andrew Carnegie, Andrew Larsen tells the story of Carnegie's development from the son of a weaver in Scotland to the richest man in America. Though by modern standards, some of Carnegie's business practices are suspect (now considered immoral and perhaps even illegal), at the time, Carnegie had had good intentions, first focusing on making money and then on giving it away to make the world a better place. Carnegie had little formal schooling, and libraries were the source of much of his education. With charming illustrations by Katty Maurey, the book also includes a brief summary of Carnegie's life and legacy.
For a more thorough treatment, David Nasaw's biography Andrew Carnegie is an excellent and detailed account of the ups and downs of Carnegie's life and fortunes.
In writing This is what a librarian looks like, Kyle Cassidy says his purpose was to remind us of how essential libraries are and of how close we are to losing many of them, a fact which is a segue into the next topic in the What is a library? series: A library is community!
Featured titles
Cassidy, K. (2017). This is what a librarian looks like: A celebration of libraries, communities, and access to information. New York, NY: Blackdog & Leventhal.
Hammer, J. (2016). Bad-ass librarians of Timbuktu. New York, NY: Simon & Schuster.
Johnson, M. (2007). Dead beat: Lost souls, lucky stiffs and the perverse pleasure of obituaries. New York, NY: Harper Collins.
Johnson, M. (2010). This book is overdue!: How librarians and cybrarians can save us all. New York, NY: Harper.
King, M. G. (2010). Librarian on the roof!: A true story. Park Ridge, IL: Albert Whitman.
Larsen, A. (2017). The man who loved libraries: The story of Andrew Carnegie. Toronto, ON: Owlkids Books.
Nasaw, D. (2007).  Andrew Carnegie. New York, NY: Penguin Books.
Photo credits: Markus Spiske on Unsplash
---
Recently retired after 35 years as a professional librarian, Rudi Denham is a freelance writer with multiple articles published in professional journals such as Feliciter, Access OLA and Open Shelf, as well as other magazines, such as The Fifth Column. She admits to being obsessed with Ontario's Carnegie library buildings and is writing a book about them. Some of her short stories have also been published. Rudi Denham was the 2017 winner of the Ontario Public Library Association's Lifetime Achievement Award.