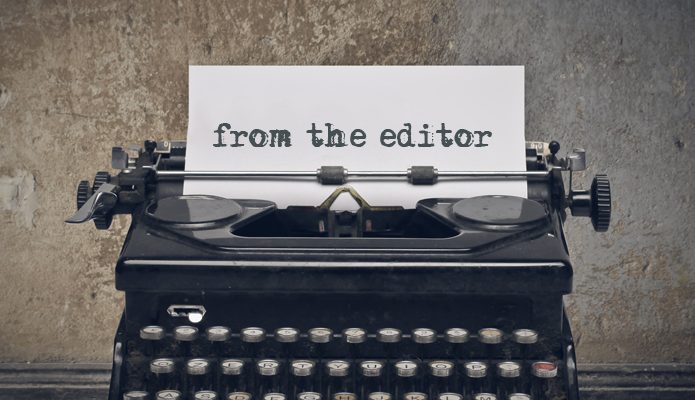 We know that stories matter. They are our life blood because they connect us to each other and the worlds in which we live—the good, the bad and ugly.
And into every generation falls a truly gifted storyteller. Gifted because he or she manages to captures the essence of life, of human nature, of shared experiences.  Here in Canada, we got lucky … we got Stuart McLean (1948 – 2017). His stories punctuated our Sunday afternoons, sat (or sit) upon our shelves, got retold to gales of laughter. And so it seems fitting to stop and mark his passing. But hopefully not the passing along of his tales of Dave, Morley, their kids and neighbours and The Vinyl Café.
Our tribute has three parts: A reflection from fellow Canadian storyteller Gail de Vos; a short "podcast" from me and my son Bruce–we're smiling because that's what happens when we think of Stuart's stories; and our #ola4stuart Twitter feed–which we hope will grow with your best Stuart tweets.
Martha Attridge Bufton
Editor-in-Chief
____________________________________________________________________________
Spoken syllables have a power that none of us can deny and when these professional storytellers spoke, a spell of silence bloomed, sending everyone to the edge of their rickety seats, clinging to that single amplified voice. [1]
Stuart McLean will be sorely missed by CBC fans everywhere – his legacy, thank goodness, resonates with people of the word with his books, which I can only hear in my mind as being read by him, his videos, podcasts and interviews, the memories of his live performances and in the wealth of tributes and accolades left by those he touched one way or another.
I was not one of the fortunate people who met Stuart in person, chiefly knowing him through his performance of story and the delivery on the radio. I have heard that he was an amazingly good listener, a trait that is indispensable for a good storyteller, and that he was an intense observer of people as they navigated the situations they found themselves in, regardless if they were small personal occasions or those of a much larger scale. This intensity of effectively observing and transferring those observations through the medium of storytelling to others also is an earmark of an outstanding storyteller.  He did this so very well. He championed family stories, letting us get to know his characters one week at a time, building on their individual strengths and foibles. We listeners knew those characters, both fictitious as presented, and, by extension, those who reside in our own lives because of the echoes his words provided. We cared about the characters, we gained understanding of the society in which they, and we, the listeners, lived, loved, and died. This legacy is so paramount.
The authority of these intimate storylines reverberated through the warm, confiding and recognizable voice of Stuart. He understood the impeccable use of the pause, the mastery of the use of tone of voice to convey and animate a myriad of emotions and situations, and the contours of pitch, rate, volume, and articulation of great storytelling delivery. I know, while listening to him on the radio, that he made effective use of eye contact because I could hear it in his voice and feel it in my heart.
Stuart was not an oral storyteller as I define one. His words were scripted and read but his immense understanding and incorporation of oral storytelling techniques truly made him one of Canada's great storytellers.
Storyteller, librarian and educator, Gail de Vos has been an active promoter of the oral tradition of literature in Alberta for three decades. and tells stories at the Edmonton Folk Festival, schools, libraries, on CBC Radio, and abroad.
[1] Underdown-DuBois, Magda. Guest Post: The Story Spider's First Festival. http://alexbledsoe.com/2017/02/27/guest-post-the-story-spiders-first-festival/ (Accessed Feb. 28, 2017).
________________________________________________________________________________________________