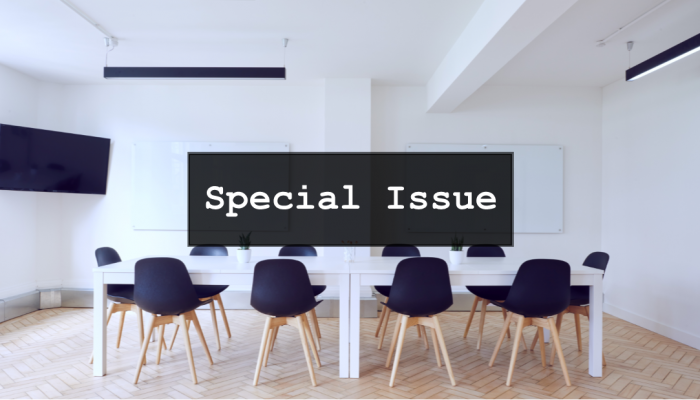 SuperConference: Testing the waters
On Thursday February 2, 2017 at the Ontario Library Association SuperConference, approximately 40 people gathered to explore the following topic:
"While the scope and nature of a librarian's academic responsibilities may differ from their faculty colleagues in other disciplines, the scholarly obligations remain. The master's degree is a professional qualification: with it, librarians enter the field but not necessarily the academy. Does this suggest that, like faculty in other disciplines, those wishing to pursue a career in academic librarianship might benefit from acquiring an advanced research degree to help prepare them for their academic role?"
Asking the questions
Among others, the session considered the following questions:
Why get a PhD?
How might it advance or impact a career?
What are the personal costs and gains of further graduate education?
What advice would you give to a librarian considering a PhD program?
What structural conditions do organizations need to encourage librarians to embark on and succeed in a doctorate program?
Should the PhD be the terminal degree for academic librarians?
After the initial presentations setting the context, small discussion groups were formed and led by the following facilitators, who are all individuals who hold a PhD or are in the process of obtaining one:
Stacy Allison-Cassin, York University; PhD student in the Interdisciplinary Humanities Program, York University
Selinda Berg, University of Windsor; LIS PhD student at FIMS, Western University
Andrea Kosavic, York University; PhD student in Communication Studies, York University
Scott McLaren, York University with PhD in Book History from the University of Toronto
Karen Nicholson, University of Guelph; PhD student at FIMS, Western University
Kirstyn Seanor, LIS PhD student at FIMS, Western University
Lisa Sloniowski, York University; PhD student in Social and Political Thought, York University
The feedback
At the end of the session, a representative from each table reported back on their discussions. The comments below (think of them as "flip chart" notes) are excerpted and categorized from those reports. Many questions were raised as statements or observations were offered.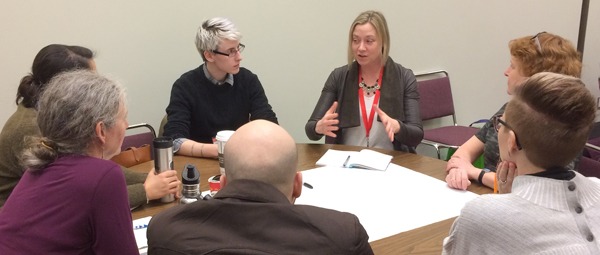 Why get a PhD?
The reasons for obtaining a doctorate range from personal interest, a job requirement, financial gain, a way to be promoted, or even "a way of keeping your job interesting without going down the administrative path."
The key to the decision to get an advanced degree was whether a PhD would make a real and substantive difference in the work you could do. Would a second master's degree be more valuable than a PhD?
Why pursue a PhD? "You better have fire in your belly." The costs are high and the career gains dubious.
Many librarians don't know what to expect in a PhD. It is unclear what you are signing up for, what the rules and obligations are, and how the direction of your studies can change if you wish.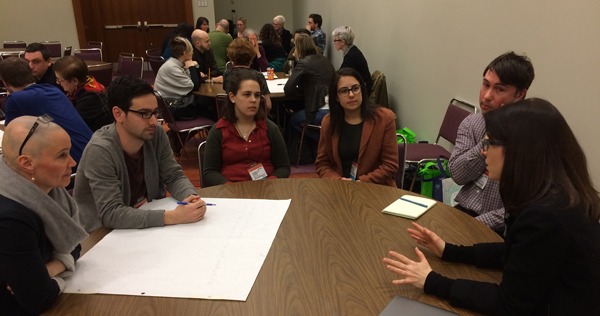 Institutional context
Institutional context matters; how your institution views the PhD, and the academic status of librarians, will shape whether you consider seeking one.
Do library managers understand the added value a PhD brings to a role and would that be acknowledged in terms of job opportunities and responsibilities? Do library managers (and the profession at large) see the PhD and administration as separate career paths?
While "research days" assist librarians in their scholarship, a PhD requires a more in-depth and sustained engagement. Institutional support for extended leaves (sabbaticals, research semesters) is critical.
A collective agreement that recognizes the research and scholarship role of librarians is very important.
Impact on the profession
Some worry that requiring a PhD for academic librarians might be the demise of librarians, as they would become indistinguishable from faculty. Others suggested just the opposite; it is a way to preserve and sustain the relevance of librarians within the academy.
There was concern about the negative effect of an additional degree requirement on equity and diversity within the profession. Would additional requirements/credentials limit access and challenge a professional already challenged by lack of diversity?
The service ethic of librarianship can result in a lack of collegiality with faculty. Would a PhD help to address this? Is the conversation really about status and how to get it?
"The elephant in the room is the gendered nature of the work; it is very hard still to be in a feminized profession and get respect."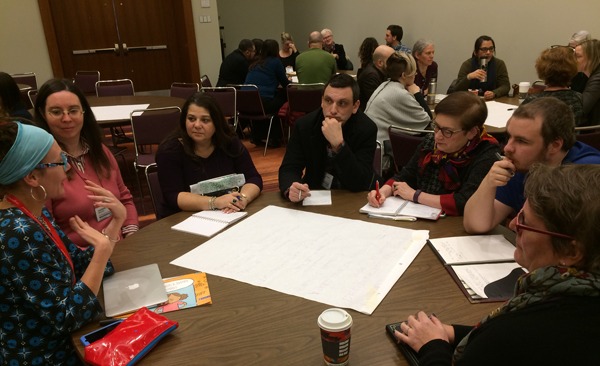 Professional training
Is the PhD "a corrective to problems we see in the MLIS program, where a lot of us felt that our research methods courses didn't support us in order to pursue research either in PhD or in our jobs"? Are there other options for practicing librarians; a research certificate perhaps?
Should you do your PhD first and then go into academic librarianship or should you get some experience and then return for an advanced degree?
Should the PhD be the new terminal degree? Probably not.
---
Karen Nicholson, Manager, Information Literacy, University of Guelph, is a PhD candidate (LIS) at Western University. Her research explores the time/space of information literacy in the corporate university.
 Michael Ridley is a librarian and the director of the First Year Seminar Program at the University of Guelph. The former chief librarian and CIO at Guelph, he is currently a part-time LIS PhD student at Western University.
 Lisa Sloniowski is the English Literature Librarian at York University and a doctoral student in social and political thought.