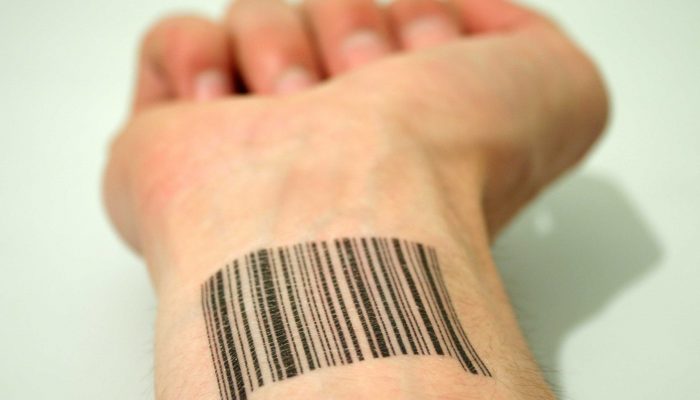 Digital Identity: A New Literacy Challenge for Librarianship
The librarian's legacy and paramount role is one in the same:
connecting diverse members in a multitude of communities with essential resources that are necessary for them to make informed decisions.
In a society where there is a saturation of technology to navigate the day-to-day, such as  jobs, relationships, and even workouts, there is an overt need for critical assessment regarding how online activities do affect, and could affect, our on and offline reputations and futures.  Unfortunately, this need has been met with an undersupply of awareness and education.
Who better to respond and rise to the challenge of digital education, as it relates to one's recorded online presence, aka digital identity, than those with a legacy such as librarians?
For well over a decade, librarians have questioned via symposia, working groups, committees, and conferences, "How can our profession remain relevant?" Digital identity literacy is one of our opportunities and answers. By expanding instructional endeavours and digital curation efforts beyond traditional information literacy, which is rooted in the consumption of information, we can begin to address society's practices, which are rooted in online participation and production.
Unfortunately, providing and lending technology isn't going to be enough to stay relevant, nor is teaching how to use those technologies. We need to go further by thinking of the big picture regarding how libraries, society, and technology intersect. We can do this by enabling society to critically assess and monitor online participation and production practices, thus, showcasing the librarian's value and relevancy in a dynamic technological landscape.
Core to digital identity literacy is self-reflection and one's internalization of how online activities affect digital identity which in turn creates an understanding of the permanence of the content passively (i.e. browsing) or actively (i.e. social media post) contributed online.  However, before we can incorporate this into the librarian portfolio, we need to discern if our daily practices are reflexive of digital identity literacy.
POP QUIZ (everyone's favourite)
1.     Do you text, email, download apps, post content on social media channels, or browse the internet?
2.     Are you confident in your knowledge regarding:
·      the archiving practices of your internet and/or  cell phone service providers?
·      the specifics of the terms of use you agreed to when you created your email account or downloaded your favourite apps (i.e. Songza or Candy Crush) on your mobile device?
·      to whom the websites you have visited are selling your keystrokes and other personal information?
·      what happens to your digital estate after you die (i.e. your email accounts, your social media handles, your websites, your profiles on your library's staff page, etc.)?
Unsurprisingly, not one of the 20+ professionals, students, or researchers who I gave the pop quiz above to, including myself, could answer "yes" to all of the points in the number 2.  However, each respondent reported that they regularly text, email, downloads app, post content on social media channels, and/or browse the internet.
Many of us would not sign a printed contract without reading it first, so, why do we "accept" digital terms of use and browse or post content online without a full understanding of how our information is currently or in post mortem, being archived or shared?
One explanation I keep coming back to is that intangibility of digital content makes it seem ethereal.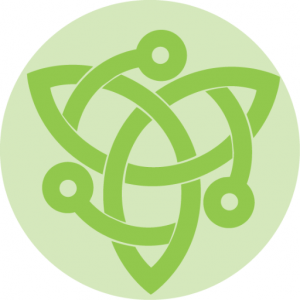 To exemplify the permanence of digital content and the tangible effects of personal information online, UBC librarians created the The University of British Columbia's Digital Tattoo Project.
Their project's message is simple yet poignant, one's online contributions are as permanent as a tattoos in skin; hence they advocate for those who visit their site to, "Think before you ink."
In addition to this catchy message, they have created and curated learning objects, including videos, quizzes, and lessons plans.  Their initiative is huge step forward.  However, we librarians need to continue our legacy by investing in our profession's future through the development of competency standards for digital producers. These standards will refine us and others so that the cognizance we use to traverse the physical world will be mirrored the in the digital world.
Last question, in the words of Jerry Maguire, "Who's coming with me?"
Kathleen Scheaffer is the Outreach and Instructional Services Librarian at the Faculty of Information, University of Toronto. She works closely with information and heritage faculty, researchers, professionals, and students to enrich teaching and learning opportunities by providing loci for the application of social, practical, and theoretical concepts. You may contact her via email, Kathleen [dot] scheaffer [at] utoronto [dot] ca.
For further discussion of this issue see: Scheaffer, K. (2014) Champions of Digital Literacy: Fostering a World of Informed Digital Producers. Journal of Academic Librarianship, 40(3-4), 408-409.