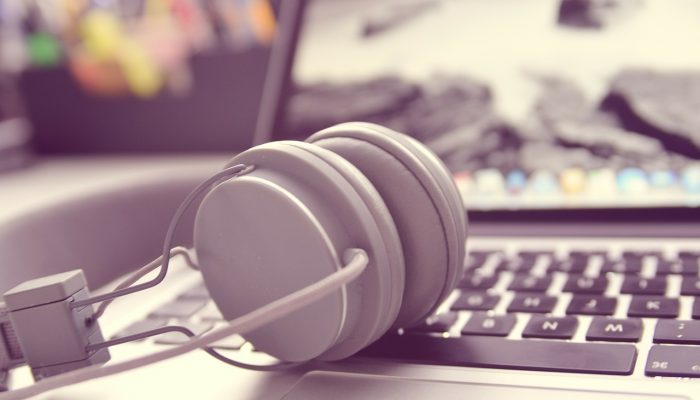 The Library eResources Accessibility Project: How we learned to stop worrying and love the AODA
By Corinne Abba and Siobán Linnen
Imagine you are a college student using the library databases for the first time. You type in your keywords and when the results come up, they are read by your screen reader – an adaptive technology which you and many others use to access web content. However, this particular database was not created with the correct headings, structure, or tags, and so you are not able to navigate the database to locate the resources you need.
Many users, including people who are blind, people who have low vision or visual impairments, people with learning disabilities or people with motor impairments, rely on assistive devices and experience multiple intersecting barriers every day while they are attempting to navigate inaccessible library eresources.
As library professionals, we are all responsible for ensuring equitable access to our resources — but how do we know if our resources are accessible? And if they are not, how do we navigate access issues in order to assist our patrons? Our solution is LEAP – the Library eResource Accessibility Project.
To help introduce LEAP to the OCULA community (and beyond!), we would like to respond to some frequently asked questions:
How did this project begin?
In 2015, College Libraries Ontario (CLO) and the Ontario College Library Service (OCLS) began strategizing on how we could meet and exceed the Accessibility for Ontarians with Disabilities Act (AODA)'s January 1, 2020 deadline for educational libraries with respect to digital or multimedia resources or materials (O. Reg. 191/11, s. 18 (3)). We undertook an environmental scan to understand accessibility requirements and identify current and best practices within the college sector and beyond, and came away with two main recommendations: to establish a list of core accessibility criteria and to build a custom tool that could be used to assess library databases.
How did you develop the list of accessibility criteria?
We compiled a list of 33 criteria relevant to eresources based on the following resources:
What is LEAP?
LEAP is both a tool that library staff will use to assess the accessibility of electronic resources and a shared repository of completed assessments that can be accessed by participating institutions. The tool will not be an automatic accessibility checker, but will instead guide library staff through a comprehensive assessment. LEAP will help us better understand the accessibility features and limitations of specific databases and give library staff the information needed to make informed acquisitions decisions, mitigate or minimize impacts on our patrons, and advocate for change.
Do staff need to have specific expertise to use the tool?
Our vision is that library staff will evaluate eresources with ease, regardless of experience or expertise. Accessibility criteria can be technically complex for non-experts to evaluate, so the tool will contain instructional content that guides library staff step by step through the assessment process.
What information will be included in the shared assessments?
The assessment results will be captured in a report, housed in the LEAP repository. Once completed, they can be accessed by library staff from participating libraries.
How can I participate?
We are hard at work to meet the 2020 AODA deadline. While the project's primary stakeholders are the Ontario college libraries, we believe that collaboration is key to achieving equitable library access for users with disabilities. The LEAP team is currently considering options and opportunities for collaboration. If you are interested in participating or have any questions, please reach out!
Recommended Resources:
Corinne Abba (pronouns: she/her) is an academic librarian currently seconded to the role of AODA Coordinator for Diversity, Equity and Human Rights Services at George Brown College. Corinne is a Project Manager for LEAP and serves as Chair of the AODA Committee for College Libraries Ontario (2014-present). She can be reached at cabba [at] georgebrown.ca.
Siobán Linnen is the Virtual Reference and Accessibility Associate at the Ontario Colleges Library Service (OCLS) and a Project Manager for LEAP. She can be reached at slinnen [at] ocls.ca.