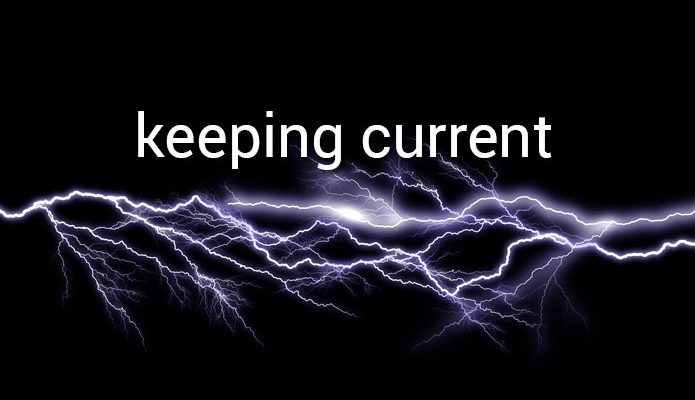 Reading is all about us receiving what the writer intends to convey. Right?
Not so fast.
We know the solitary act of reading is actually a social process. We read as a community of readers. So what really happens when we read?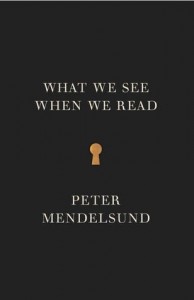 What We See When We Read by Peter Mendelsund is a wonderfully original tour through something we already know: the reader constructs the story as much as does the writer. Through a collage of images, drawings, short observations, and pithy insights, Mendelsund reminds us of our role in bringing a book to life.
And what we bring to the table is our imagination and our anticipation. We create images from what the writer hints at or maybe even completely ignores. We don't just fill in the gaps, we fill in the whole universe.
This visual guide to reading comes naturally to Mendelsund, he is after all one of America's most accomplished and recognized book designers (book covers in particular).
What We See isn't a professional book. It's not going to help you understand RDA, UX, FOSS, RSS, XML or any of those other acronym obscurities. It will, however, tell you something about the most intimate experience in our field: reading.
I think Chris Ware (author of the truly spectacular Building Stories) captured the essence of this book:
"It reads as if the ghost of Italo Calvino audited Vladimir Nabokov's literature class and wrote his final paper with the help of Alvin Lustig and the Radiolab guys."
After reading a book, we remember it like it was a movie unfolding; we can replay it accurately, inevitably. But the memory of having read is not the experience of actually reading. As we read we construct, anticipate, invent, and reinvent the story, the characters, and the scenery. We get it wrong (oops the main character actually has blue eyes) or right (see, I knew that person was unreliable). We are not passive.
When we read we see different things than when we have read. And isn't that why it's the journey that's so wonderful. Isn't that why we don't want the book to to finish? What We See When We Read is what happens every time we pick up a new book.
Mike Ridley is the Editor-in-Chief of Open Shelf. He is a Librarian and Instructor (First Year Seminar program) at the University of Guelph.
Keeping Current is a column about recent books, articles, and other media of interest to those involved in libraries. We encourage you to submit your own review. What grabbed your attention recently? Contact us.