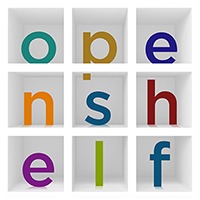 In this issue, we feature conversations with and among library staff, funding for rural libraries, licensing by Creative Commons and a peek into our redesign of Open Shelf.
In the second of our Canada 150 series, A new paradigm for LAC-BAC, we hear from Dr. Guy Berthiaume, Librarian and Archivist of Canada on a range of issues that impact the role of Library and Archives Canada (Bibliothèque et Archives Canada) that include investing in both physical and digital spaces as well as a greater collaboration with First Nations, Métis and Inuit peoples.
From a conversation with our national librarian, we go to Connect, converse & united: The IFLA Global Vision Discussion. The International Federation of Library Associations (IFLA) is organizing a global conversation about unifying the library community in an ever-increasingly globalized world and we have a chance to think about what the future will be like for libraries and what should our priorities be, based on this vision. 
And will you participate in the conversation, either in local or regional discussions or by voting online? Take our poll and let us know if you'll vote.
Open Shelf has a new "look and feel." Martha Attridge Bufton, Open Shelf's editor-in-chief, talks about this transformation in her editorial podcast A little redesign. Part of this redesign included updating our author guidelines, including the section on copyright—check them out by clicking on About Open Shelf in the top navigation.
In the process of updating these guidelines, we discovered that we still had things to learn about copyright and licensing, so we've shared our new-found knowledge in a copyright-licensing FAQ: License unpacked.
And finally, in this installment of Trees and Forests, Bessie Sullivan explores the inequities in funding for rural and urban public libraries in Ministry collaboration.
As always, let us know what you think of Open Shelf.